Saturday, 10 November 2018
A couple of months ago, we conducted a market research for a client that manufactures and distributes a product which falls within the category of Fast Moving Consumer Goods [FMCGs]. Their target was to push their product into same league as global brands with a strong national presence in Nigeria.
The research was focused on Port Harcourt and the drag net captured three LGAs in Rivers State; Obio-Akpor, Phalga and Eleme. That means every neighbourhood in Port Harcourt was captured. Now, this is the interesting part!
Our client is chasing the bigger players and what that means is that they have been slicing off the market share of the big players just by penetrating the south-south market deeply. However, within the smaller neighbourhoods, especially in Abuloma, we noticed that a much smaller company was slicing off our client's own market share by penetrating deeply into the Abuloma market and other neighborhoods.
So what's the point?
Most small businesses and startups lack the financial muscle and operational capacity to give the big players a run for their money. Instead of just dreaming of the day you will square up with the big players and possibly beat them, you can actually focus your limited resources and energy on carving a niche for yourself.
What's your lowest hanging fruit?
One neighbourhood after another, Habib Yoghurt now has a strong presence in most Nigerian cities including Port Harcourt. If it is one store you can get, give a razor sharp focus to it and penetrate the immediate market deeply, it generates revenue to keep you afloat and also gives you the much needed traction with which you can eventually lure investors and even expand. Before you get your 1000 subscribers, focus on the first 100 and before that, focus on the first 10. Scale down your operations to the barest minimum that your resources can carry. It's called a Minimum Viable Product (MVP).
By all means, find that one street, neighborhood, company, demographic, etc and penetrate it DEEPLY. Be an underdog, and if you don't have the privilege of a bird's eye view, capitalize on the privilege of a worm's eye view. It's luring to want to flesh out your full vision at once, but building up in milestones is more sustainable than trying to do it all at once.
Think about it. What has been the most rewarding source of revenue for you? Focus on it and penetrate that market deeply. You don't have plenty seeds to scatter, why cut your only seed into several pieces?
Written by Maple Dappa
If you need help in any area, we are here to provide custom solutions. Let's hear from you, send an email to wecare@mapemond.com and you could get a Free Brand Audit!
#BuildYourBrand #TheRightWay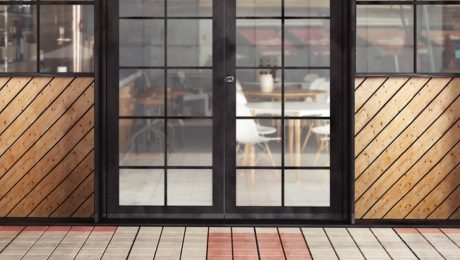 Starting a business is one thing, building a business that not only stands the test of time but leaves lasting positive impressions on your clients, is another. My colleagues and I went out for some drinks at a new spot one of us had discovered; we decided it will be great to give it a shot. We all got there and sat back to take in the space; cool spot, great brand name. They took it up a notch by incorporating the name in their choice of materials for the interior design. Ingenious! The attendants were all smartly dressed in lovely branded T-shirts and the setting had a lovely rooftop view.
Generally, they had ticked off a few boxes on my list of what a great brand should be, but in a few minutes I was forced to rethink my review. More than 20minutes after our arrival, no attendant had come to take our order and efforts to call their attention were futile. So much for a great space, hmmm!
Eventually, we caught the attention of one of the attendants and a plain, ill-crafted menu was given to us. We expected that a menu befitting the space and design flow will be presented, but it was a mere A4 sheet with black print. No lamination, no art, nothing!
Anyway, we placed our orders but were gobsmacked at the cluelessness of the attendant when one of us had a few questions about the meal she intended to order. The platter of surprises was far from full as they kept serving more disappointments. After the stipulated time that they gave for our meals to be ready, we neither saw Chinaware nor silver cutlery and none of the waiters had the courtesy to apologize for the delay or affirm the food was getting prepared. After a prolonged wait, the food was served and it took complaints from us to elicit an apology from the attendant, who obviously had little or no training or knowledge on the rudiments of customer service.
Though the meal and ambience were wonderful, we had definitely struck off coming back to the establishment neither were we going to recommend it to anyone we knew. We were put-off by the poor service and nonchalant employees so much that we had no good reviews to put up. What's the point in this?
At times, people think once you have a building with aesthetics and can afford some labour, your business is set. Not so! Branding a business goes beyond the buildings, aesthetics and employing people who wear uniforms; a distinct personality has to be created for your business in every way possible. Though the establishment in our aforementioned story had a desirable ambience (first impression), the services failed to portray a good 'personality' (character and conduct). If they had paid some attention to adequately training their staff to understand the importance of quality service as well as the vision, mission and core values, maybe the outcome would have been different.
Once the basics are addressed, your business will be sure-footed on its way to becoming a brand in every ramification; from name to service delivery. Once your customers are pleased with what your brand offers, ALOHA! to awesome reviews and customers that know your worth and will gladly pay for your services while they invite others to drink from the fountain of your proven brand!
If you will remember one thing, it is this;
Branding begins its journey from internal coordination before it gets to external communications.
Written by Kosisochukwu Ikeme
Do you need help to make branding give you better results? Then send us an email via wecare@mapemond.com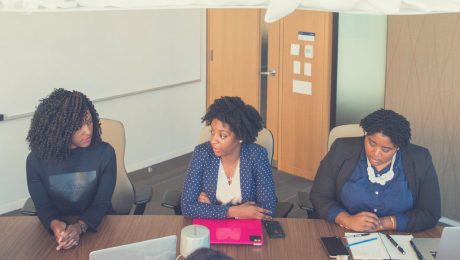 During the era of Nazi Germany, a secret-police organization was created to deal with persons suspected of disloyalty; they employed even crude means in carrying out this task.
While extreme measures may not be employed in their case, employers often treat their employees as corporate slaves. They pay the salaries, so employees should just keep quiet and do the bidding of the masters. Anything outside that is perceived as disloyalty or even treachery in worse cases. Such employers are not concerned about the reservations employees may have about the operations of the organization, and that is where they start missing out on crucial feedback that could help in shaping the organization better.
When the employers eventually get to ask employees if they have any comments or opinions to share, the employees opt to stay mute for fear of being victimized unless such a comment is in favour of the powers that be, just like the Gestapo operated. Supposed team members would rather stomach their reservations than risk being in the black book of the masters, that's if their jobs aren't even threatened. This is so because the culture of feedback is in actual sense non-existent in the organization, and I daresay many Nigerian and African organizations. Our understanding of power seems be a function of might and self-assertion.
And so, the unexpressed reservations eventually reflect in the form of nonchalance, it's sometimes the reason why customer care representatives don't give their all in serving clients, asides personal attitudinal flaws. A team that is less passionate about driving the organization's vision, functioning in a more or less dispirited environment, and working the job just to earn a living and nothing more, truly cannot be as outstanding as the organization desire.
Let's consider the personal relationships in our lives. It is at the point people no longer feel free to express their reservations that our relationship starts going awry. Our associates, friends and family owe it to us as a duty to express their reservations in line with the terms of engagement, so adjustments can be made where necessary and corrections taken as well and we also have the responsibility of giving them our ears so they can let it all out.
Stronger relationships can only be forged when we can freely express both the pleasant and unpleasant observations and also be willing to listen to others when they do same. This should not be mistaken for being swayed by the expectations of others, no.  It also doesn't mean organizations should pander to the dictates of their employees, far from that. What this means is that we value relationships, even with organizations, so much that we don't take for granted anything that could possibly threaten it.
There should be a feedback system that ensures no one is victimized for expressing concerns that doesn't conform to the soothing desires of management. Corporate organizations must have that moment of truth within its team, that's how solid and well bonded teams are built.
It is profitable to harness strength out of divergent viewpoints instead of bludgeoning people into acquiescence.
Written by Maple Dappa
Need help with building a formidable team? We would love to be of help. Send us an email via wecare@mapemond.com