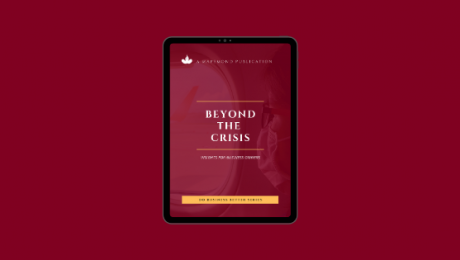 There are lots of questions bugging the minds of business owners, many are concerned about how to manage the situation caused by the Coronavirus pandemic.
How long will the pandemic last?
In what ways will it affect business going forward?
Should you completely halt business activities?
How do you prepare for business after the pandemic?
What happens with your staff, salaries, etc if the situation lingers?
And many other questions and concerns.
This free e-book provides insights, it is our own way of supporting business owners this period. It is a fifteen minutes read of quick insights and you will certainly find it helpful in some way.
We would be available to answer further questions and probably create an online forum where interested business owners can rub minds and exchange ideas.
Feel free to share, please. We need to save as many businesses as possible and preserve jobs.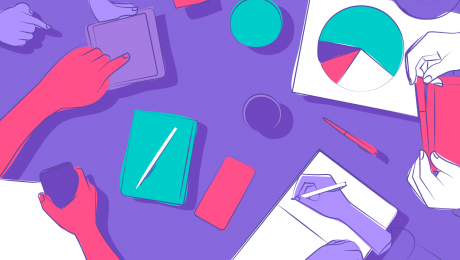 2. Good Business.
The whole idea of branding is to market your business in such a way that it has a fixed place in the minds of customers and the market at large. What this implies is that branding on its own will not make any difference if your business model and strategy are flawed.
You could have all the fanciful designs, inspiring ambiance, well-painted walls, fabulous signage, pleasant service delivery, visually appealing communications, and all other concepts, they will all amount to nothing if the business is not generating enough revenue to be profitable.
So here are a few things to consider in building a good business.
a) Business Idea. Beyond hobby, passion, or copying what others are doing, your business idea should be aimed at solving a problem. An idea that meets a need will beget a good business.
b) Product Viability. Beyond your assumptions and excitements, does your product really work? Will people actually pay for it? Does a sizeable market exist for the product or service? If your product (or service) is not viable, you cannot build a good business around it.
c) Business Model. A good business is one that has clearly defined sources of revenue. You must have a plan of how exactly the business will make money repeatedly.
d) Business Strategy. No experienced person starts a business and leaves it to chance. You need to have plans on breaking into the market, gaining market share, retaining customers, and so on.
e) Growth Possibilities. As the years unfold, a good business should be expanding in revenue, workforce, market size, new products, and so on.
f) Systems & Processes. You need to organize the business as much as possible. Establish guiding rules and operational procedures for finance, HR, procurement, bids and tender, and every other aspect of the business. Develop and maintain a global perspective.
g) Corporate Governance. This pertains to the leadership structure of the business. If you want a business that can function without you or even outlive you, a business that keeps everyone accountable, and for quality decision making, you need a solid corporate governance structure. A good business leaves a legacy and creates a succession plan.
Your business model and strategy is like a socket with electricity, branding is the plug, it must get into the socket and the switch turned on. If you want a solid brand, keep working at building a solid business.

Building profitable and reputable BRANDS is what we love doing.

More lessons coming on what makes a solid brand.

#DoBusinessBetter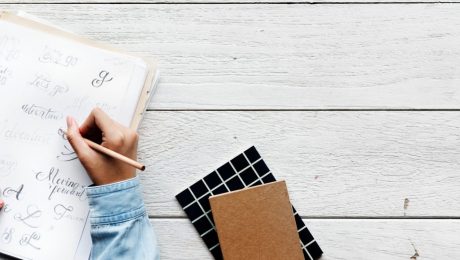 As the spirit of enterprise keeps gaining momentum across Nigeria and Africa, I want to encourage startup founders and small business owners, to feel the pulse of their target market and ensure their ideas match the needs. As an entrepreneur, you might need to go back to the drawing table to reexamine what you are proposing to your prospective customers.
Do not just run with an idea that inspired you from New York, London, China or Toronto, translate the idea to have practical touch points with your target customers in your own primary market. Often times there is a tendency for entrepreneurs to be carried away with several sparks of foreign ideas, alien from their immediate environment. At the long run, their new product or service is hardly relatable and does not match the needs of clients.
If researches are too expensive for you, just pay closer attention to the lifestyle and behavioral patterns of people in your surroundings, engage in conversations and most importantly listen more. Also, study the ventures that are doing well and gain some market insights.
Have you observed how mobile phone retailers operate? Have you ever noticed the Supermarket and Fast Food Restaurant Chains? You should pay closer attention to them. Try to do a recollection of the strength of strong brands; remember Facebook thrives on the need for humans to connect, AirBnB thrives on accommodation (housing), Uber on physical cars, and so on. What is the point? Understand your local markets; housing, transportation/ticketing, health, finance, labour, fashion, education, etc. and plug your idea accordingly.
Making money is about the market, not what tickles your fancy. It should be registered in your mind that the essence of being in business is to satisfy the needs of longing customers who are always in search of a solution to their many problems. With this mindset, you will be meeting the demands of the market.
Before you think of going WIDE, first go DEEP. Test the waters, I believe that's why the tech enthusiasts have what they call 'beta'. Ensure you test your assumptions before you take the plunge. Carryout a proper market research, analyze and think through your innovation before it goes public. Whether it is a new idea or revamped one, tailor it to fit your target clientele.
Every entrepreneur has what it takes to churn out quality success stories, so remain encouraged in your pursuit. Finally, I leave this here;
"Innovation does not start with ideas but with customer insights" – Els Grabt
Written by Maple Dappa
Do you need help in drawing a market plan? We can help! Send us an email at wecare@mapemond.com
Do Business Better!