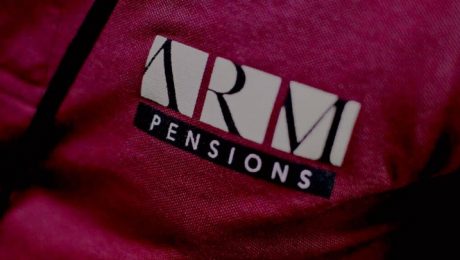 One characteristic of a good brand is identifying a need and proffering the best solution for it. Having identified people's desire for a secured future, ARM Pension was established. With the slogan, "tomorrow is looking good," the brand serves as a form of assurance to its clients.
In the intervening years, ARM Pension has become associated with financial security and has gained the trust of many customers. For retiring workers, the brand is viewed as a safety net to fall back on. Let's find out how it has gained this trust overtime.
BRAND HISTORY
In December 2005, ARM Pension Managers Ltd was granted license, amongst seven other pioneering Pension Fund Administrators (PFA), by the National Pension Commission. ARM Pensions which is a subsidiary of Asset & Resource Management Company Ltd (ARM), has evolved to become a notable brand in Nigeria. The company has gone ahead to earn the reputation of a leading, reputable investment management firm with a very successful track record of protecting and growing investments for private investors and institutions for many years.
Asset & Resource Management (ARM) Group, at the initial stage, began with the vision to be the fastest growing, most efficient and customer-friendly PFA in the country with an aim to constantly deliver value to clients. Over time, ARM Pension has stayed true to this vision, and continues to make effort towards delivering excellent customer service. The brand uses customer feedback collected from different channels to improve its services.
Over the years, the company thrived by fulfilling the dreams of many workers who aspire to maintain a sufficient and stable financial lifestyle even after retirement. The brand operates with principles that tend to preserve pension assets and investments and yield returns through an excellent administration. ARM Pension works with a philosophy to deliver long-term value added growth and manages risk.
Knowing the value customers add to the company, during its tenth anniversary in 2015, the brand launched a remarkable campaign tagged #Iam10 with the target to appreciate customers for their patronage. This creative approach provided a platform for users to create ambitions in pictorial formats and this was in line with ARM Group mantra "Realising Ambitions".
As time unfolds, the ARM Pension continues to live up to its achievement as Nigeria's most prominent and respected financial service brands. It strives to retain its reputation in Investment Management, Research and Pension Fund Management.
BRAND VISION
With a firm vision, it runs; "To be the fastest growing, most efficient and customer-friendly PFA in Nigeria, consistently delivering value to our customers"
BRAND MISSION
The brand is on a clear mission; "To provide a better future for our customers by offering superior service and value, and upholding high standards of professionalism"
BRAND VALUES
A solid brand is never complete without concrete values. ARM Pensions is founded on the following values;
Ambition
Proximity
Impact
Truth
Building trust is an unbeatable market strategy ARM Pensions has dedicated its time and effort to. Once there is trust, customers will always flood in. This brings us to the questions; how have you been able to build trust for your brand?
Written by Jennifer Chioma Amadi
Want to build a sustainable brand? Send us an email at wecare@mapemond.com
Do Business Better!