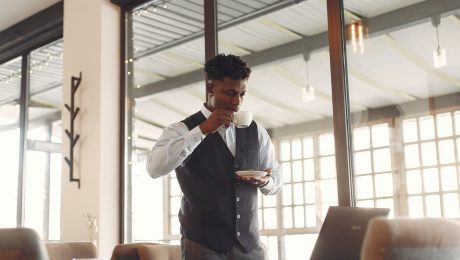 We read a post on Facebook that got our attention. It was written by the Co-Founder of Gidi Cakes, Daniel Adeniyi.
It is about Africa's Top 100 Brands for 2020. The study done by Brand Africa showed that majority of the dominant brands in Africa are not local brands. In fact, in 27 countries that were surveyed, only 3 as shown below had a local brand in their number one spot:
1. Zimbabwe (Econet)
2. Zambia (Trade Kings)
3. Tanzania (Azam)
The leading brands in Nigeria are not Nigerian. Like the Gidi Cakes Co-Founder rightly submitted, most Nigerian businesses are not brand conscious. The study also showed that the leading media brands in Africa are not local – BBC, CNN, and Al Jazeera. Only seven local media brands made the list of the 25 most dominant media brands in Africa.
Out of the 100 most dominant brands in Africa,
#1 to #6 are foreign brands.
#7 is the South African owned MTN.
#8 to #14 are foreign brands.
#15 is Nigerian owned Dangote (I did an unofficial corporate internship with them)
#16 to #27 are foreign brands.
#28 is Nigerian owned Globacom
#29 to #35 are foreign brands
#36 is South African owned DSTV
#37 to #45 are foreign brands
#46 is Nigerian owned Nasco (Mapemond shall be visiting them for a research project)
#47 to #49 are foreign brands
#50 is South African owned Shoprite
So 44 foreign brands and 6 African brands in the top 50 of the list. You may think that more African brands will feature in the second half of the list, but that is not the case. The second list of 50 also features 44 foreign brands and 6 African brands – Star, Tiger, Jumia (some persons argue that it is not African), Tusker, Clover, and Maltina. In conclusion, 88 foreign brands and 12 local brands in total!
You can see the list here: VIEW THE REPORT
Let's bring it closer home. A related study of the top 25 African brands showed only 4 Nigerian brands – Dangote, Glo, Jumia, and Star.
These stats don't surprise us one bit because in our branding and marketing work, we have loads of insights and experiences that support this survey even though there could be a variance.
There is the assertion that "Africans don't like local", but that is not exactly the case in our opinion. Branding is such a powerful aspect of business that is being underrated by most businesses both big and small. The businesses that take branding seriously will be at the top of the market regardless of where they originate from and as we can see, foreign brands don't joke with branding at all.
For example, out of 100 restaurants in Nigeria, the ones that take branding in its true sense most seriously will emerge the most dominant.
If you are a fashion designer, baker, or whatever you are into, the more seriously you take branding (in its true sense beyond logo design down into strategy, culture, marketing communications, etc), the higher you will climb on the chart of leading businesses in your sector or industry. And you must not have billions to spend, it begins from being intentional and consistent.
If you would like to take a deep dive into the subject of branding, there are articles here for you: MAPEMOND BLOG
We are cooking a lot of webinars, Instagram live sessions, Facebook Room conversations, and more on the subject of branding. Leave a comment on this post if you would like to be notified when it is time.
Don't downplay your business. At whatever level you are, consider your business as a brand and build it with that consciousness. It yields far more results than casual business and hustle.