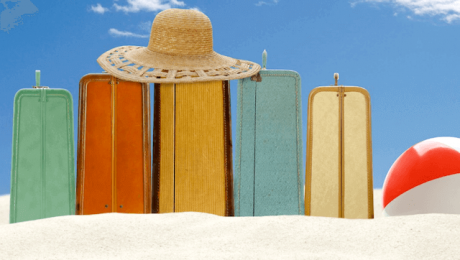 For a small business owner, taking that short break from your business may mean closing your business or a drop in sales. We both know this; you need a break and that break can energize you or help you focus on personal things and possibly help you think more strategically about your business.
So since we care too much about you, I have decided to share some tips with you, remember there is a lot to gain when you take out time for yourself. Let these steps guide you.
Plan Ahead
Plan your vacation ahead of time and start to put things in place. You would not want your business to suffer in your absence, so decide the vacation that is right for you – is it a one-week vacation or a month-long vacation?
Prepare Your Team Ahead
Start from now to prepare your staff members ahead by delegating tasks to them. This helps them get into character early enough and you just may leave some of the duties with them even when you're back. Trust me this will give them a sense of responsibility and an opportunity to learn something new.
Prepare Your Customer Ahead
Your customers are probably also getting a breather at this time. Let them know in advance that you will be taking some time off, so you can wrap-up projects you are handling yourself or agree to postpone or preferably, introduce them to a team member who'll be handling the project in your absence.
Don't wait for a breakdown to take a break.
Written by Donald Alaye
If you need support with your business systems and processes, we would love to help. Contact us via wecare@mapemond.com