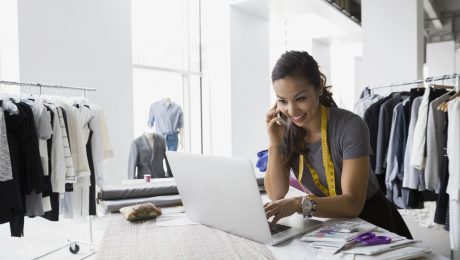 Some businesses began as a means of survival.
Some began as a means of attaining a comfortable life.
Some as an alternative source of income.
And some as a vision to create a sustainable company.
The way you approach your business is often an indicator of how and why the business was started.
However, you have to be sensitive to know when it's time to make the transition from where and why you started to the next level.
Too many people stay stuck at the survival and comfort stage under the guise of small business.
I would like you to think about this and find answers yourself.
Do you look forward to seeing your business exit the small business stage?
What needs to happen for your business to stop being a small business?
Can you handle your business becoming a company?
Being a CEO isn't simply by founding a business.
Being a CEO implies there are other executive officers and you are the Chief of them all.
Look at your business, do you really have other executive officers?
My intent here is to stretch your mind to the fact that at some point you have to make the transition to building a proper company either by upgrading your present business or starting another one.
However, if a small business is all you sincerely wanted to build, that's fine as well. Just ensure you make it a brand that stands out.
This conversation shall continue…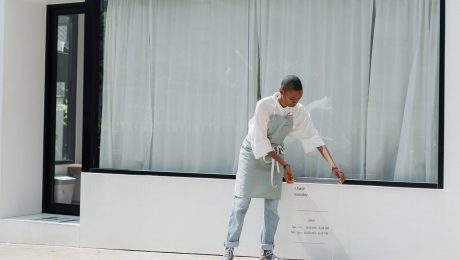 Some people say that branding is for big companies with deep pockets, but there are so many big companies with little or no branding.
You can have money and still not get branding right. In fact, there are so many businesses that are making serious money but pay too little attention to branding.
If you are thinking your business is too small or you don't have money for branding, here's the story of a 'poor' roadside business that has created a good brand image and has been maintaining it since the last time we checked.
There is a bukka sited beside a fence somewhere in Trans Amadi in Port Harcourt. Many decent office workers around that axis eat at her bukka.
We nicknamed her bukka "Clean Pot" because the pots are always sparkling, the environment too and the food processing is so hygienic – she cooks in an open space where customers see everything going on in the kitchen.
This is to paint a very basic picture of someone who doesn't even have a brand name and is not on social media.
How much does she spend in building and maintaining this brand image?
Waiting until you are big before branding is actually a big mistake. You can start now and keep upgrading as the business grows.
Imagine building on the brand "Clean Pot" and gaining steady visibility to deliver food packs to offices in Trans Amadi using logistics companies.
Imagine the 'Clean Pot" brand expanding to other strategic locations. As that happens, the branding game goes deeper because systems would have to be in place to maintain the brand image across board.
Relate "Clean Pot" to "Starbucks" or even "Chicken Republic", can you see the prospect for the brand as it focuses on its own strata of the market. Of course, there will be limiting factors and challenges but they are firstly cultural problems, before economic.
We can go deeper in analysing Clean Pot, but the point is that branding actually begins with your orientation and mindset regardless of your financial status.
#DoBusinessBetter