Monday, 02 September 2019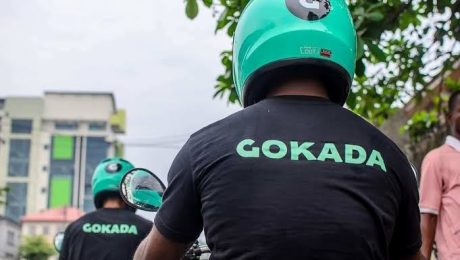 Barely two weeks ago, 14th of August 2019 precisely, Nigeria's premier motorbike hailing service, Gokada, announced a temporary shutdown. The unexpected close was as a result of the unpleasant experience the CEO, Fahim Saleh, had when he used one of the bikes. In our previous article, Fahim spoke about his disappointment and his plans for an upgrade.
The plans were geared towards improving the services of the brand based on the standard the company has set for itself. In the words of Fahim,
"Gokada has always prided itself on setting the standard in the market for safety and service.
Hairnets, DOT certified helmets, extensive training – these are all reasons safety on our bikes have been so consistent and how we were able to convince so many to give this new age bike taxi a shot. As we scale, what we have now would be the template for what all our future pilots will follow.
We took the risk to pause for a moment and improve on that template in order to provide our customers with exceptional service at scale."
As envisioned by the Gokada team, the brand was relaunched on 26th August 2019 with an upgraded version, Gokada 2.0 after halting its services with the intention of improving its safety standards and train its pilots, equipping them with advanced driving skills with a focus on safety, GPS navigation, and optimized customer service delivery. Gokada added more quality by overhauling its motorbike fleet completely and acquiring efficient TVS motorbikes alongside Bluetooth enabled helmets to enhance communication.
"We have introduced a new helmet, new motorcycles and we have partnered with a Chinese Company (TVS) to bring the motorbikes to them directly from the manufacturers. We needed a bike that is of high quality and consistent.
We chose TVS because we believe it will be on the road for more time. It is of high quality and I have visited their factory and they work with BMW bikes. They also have innovation experience of over 46 years and it is a high-end motorcycle brand. It is safe and has quality," Fahim said.
Ayodeji Adewunmi, Co-CEO, explained that the objective of the upgraded version was centered on customer satisfaction;
"Gokada 2.0 is all about our unflinching commitment to our customers.
We believe that it is better to suspend our operations for two weeks so we can retool and revamp for unmatched service delivery and exceptional experience with the Gokada brand for a long time to come.
It will be an incredible time to use the Gokada services as we journey to transform transportation in Nigeria and the rest of Africa. As part of this relaunch, we have also made several upgrades to the management team, and I am truly excited about Gokada 2.0"
Along with this upgrade is a goal to raise over $10m before the end of the year. Adewunmi mentioned this strategic plan during the relaunch announcement. He said this goal is part of the vision of Gokada which is to become the operating system for mobility, on-demand services, and financial services, driving social and economic inclusion across Africa. He stated that since the inception of the brand they've been able to raise $5.4m.
Gokada's Director of Government Relations, Kayode Adegbola, was also positive about their new accomplishment especially the partnership with the Lagos state government;
"We are excited to continue setting the standard in our industry by exceeding all of the regulatory requirements in Nigeria and partnering with government organizations like the Lagos State Government to help move residents through quicker, more comfortable, safer and responsible means".
Written by Jennifer Chioma Amadi
Are you in need of some rebranding services? We can take you through the routes. Send us an email at wecare@mapemond.com
Do Business Better!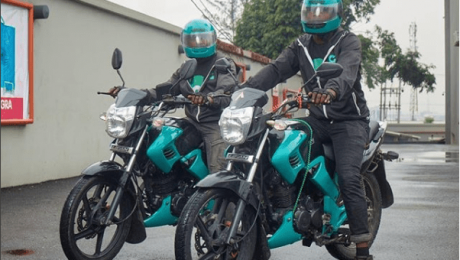 Problems are ever-present in the world and every entrepreneur must be brave enough to face them in their businesses and take total responsibility when they come. In fact, problems are the most predominant element that makes up a business because enterprises are created to either solve a new problem or tackle an existing one.
In every organization, there are two types of problems – external and internal – that needs to be constantly addressed in order to keep work going smoothly. It is often easier to look out for external problems and neglect the internal ones, which can cause more harm to the establishment. We were reminded of this due to the recent temporal shut down of Nigeria's pioneer motorbike hailing service, Gokada.
The rather abrupt decision taken by the CEO, Fahim Saleh, was because of an inefficiency he observed when he used the Gokada service. He was forced to halt the company's services after the series of frustration he experienced while he was on board. In his narrative on Medium, he highlighted the different hiccups the services had.
"A little over a week ago I had taken a Gokada hoping to avoid traffic to get to the mainland bridge from VI," he began. 
He stated that his request for a pilot through the Gokada app was delayed,
"I opened the Gokada app, requested, got a pilot, and waited patiently for him to arrive. I called to confirm my location which the pilot said he knew. Five minutes passed by and the pilot had not moved. Another five minutes passed and the pilot was going in the wrong direction. After fifteen minutes and three phone calls, the pilot finally arrived at which point I'm thinking it might have been faster to take a car all the way through."
After the pilot's late arrival, Fahim had more disappointments rolling in. He was particularly displeased with the pilot's incompetency, which was totally against the mission of the brand.
"Upon questioning the pilot, I learned that he didn't use GPS on his phone because the earplugs he had were broken. Irritated, I motioned him to get started with the ride as I was in a hurry. It should be pretty obvious how to get to the mainland bridge from VI, so I didn't concern myself with providing him directions but I knew from Google Maps using the best route, it should only take 10 –15 minutes. After about 15 minutes, we were still on the road. I hastily took out my phone and did a quick input of the directions to the bridge and realized we were still 15 minutes away. This pilot had taken a long route to get to the bridge, one that would have been completely avoided had he used the map. I motioned that I would direct him based on the Google Maps navigation. Unfortunately, just as we were about to reach the bridge I directed the pilot to a wrong turn which would have required us to turn all the way around. At this point, it was obvious that a car would have been much faster even with all the traffic. How could I be the CEO of Gokada, the company that pioneered motorcycle ride-hailing in Nigeria and be saying this? I was disappointed in Gokada but most of all, I was disappointed in myself," he lamented.
General opinion regards the action as rather too drastic and risky considering the stiff competition in business. Fahim believes that it was the only way to tackle such a situation else, it grows worse and unmanageable. "Big problems require big solutions," he said.
On the other hand, some analysts suggest that the shutdown of Gokada is not unconnected to the bullish strategies of ORide by Opay a Startup powered by Opera. We shall be observing to see how things play out and if Gokada will indeed bounce back better and stronger.
Fahim mentioned that the downtime would be used to restructure the company and train the drivers. He assured customers that the new version Gokada 2.O would be better than their previous experience,
"We can only win by doing right to our customers and our pilots. That is why today I am excited to announce our Gokada 2.0 initiative…we firmly believe that when you want to get somewhere fast, safe, and hassle-free — there won't be any other app you'd want to open other than Gokada."
Written by Jennifer Chioma Amadi
You do not have to wait for your business to experience downtime to restructure it. Let us help you while it is still early! Send us an email at wecare@mapemond.com
Do Business Better!