Saturday, 10 November 2018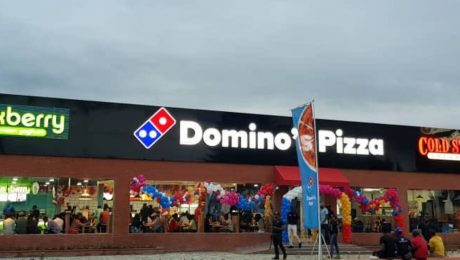 With over millions of consumers all over the world, the franchise chain; Domino's Pizza, Cold Stone Creamery and Pink Berry Yoghurt continue to pitch their tent in major cities across the globe to spread their reach. From a small Pizza store in America fifty seven years ago, Domino's Pizza has consistently broken new grounds and produced ripples of quality products and services all over the world.
Just few days ago, the brand made its entrance into the garden city of Port Harcourt in Nigeria; this has made waves in the famous oil city. Although the brand is already established and running in other Nigerian cities like Lagos and Abuja and has stolen the hearts of many customers, the people of Port Harcourt simply could not contain their excitement that this beautiful bride now also dwells in their City. As the official hash tag puts it, #WeDonLandPH Following the impact they've made so far in several parts of the world, Port Harcourt is certainly in for some taste of awesomeness. Already from the first day, as soon as the doors were flung open, the restaurant began to receive a high traffic of excited customers. Everyone was eager to have a taste of this new rave in town.
The excitement here is quite amazing! 😋😋😋 sweet tooth gang be chilling 💃🏼

The Address: Olu-Obasanjo Road opposite Access Bank. Make sure you go get your groove on tomorrow. #WeDonLandPH #DominosPizza #ColdstoneCreamery #PinkBerry pic.twitter.com/OAebl9Iqtb

— Elsie Godwin (@ELSiEiSY) November 7, 2018
However, this may stir a shake-up for some pizza, ice cream and yoghurt outlets that have been in the city. While the market is still large enough for the different players, it seems to be gradually heading towards a case of survival of the fittest knowing that the arrival of Domino's, Cold Stone and Pink Berry will most likely keep the older guys in the city on their toes. Check out the tweet reply from @aeleagu below:
Nice.. sweet tooth will have a rival😂😂😂

— Queen Esther (@aeleagu) November 7, 2018
What do all these signify to businesses? Consistent delivery of quality pays. Over the years, brands like Domino's have been known for quality products, satisfactory service delivery, and the right ambience for customers. If you desire to have the crowd on your side, never take a break from delivering service that will excite them.
The right brand experience always has a magical effect.

When customers are satisfied with the quality of service a brand offers, they could pay any amount or travel across borders just to patronise that brand. This has been the case for Domino's Pizza, Cold Stone Creamery and Pink Berry. They have been able to build a strong brand and Domino's Pizza in particular is considered as the number one pizza brand in the world. It is safe to say they are living up to their expectation as an organisation and also that of their customers.
Will the excitement in Port Harcourt be sustained? Will Domino's open more outlets in the City beyond the flagship outlet located at Olu Obasanjo Road in Port Harcourt? Well, time will tell. For now, it's all fun and yumminess all the way into the yuletide!
See more reactions and photos below.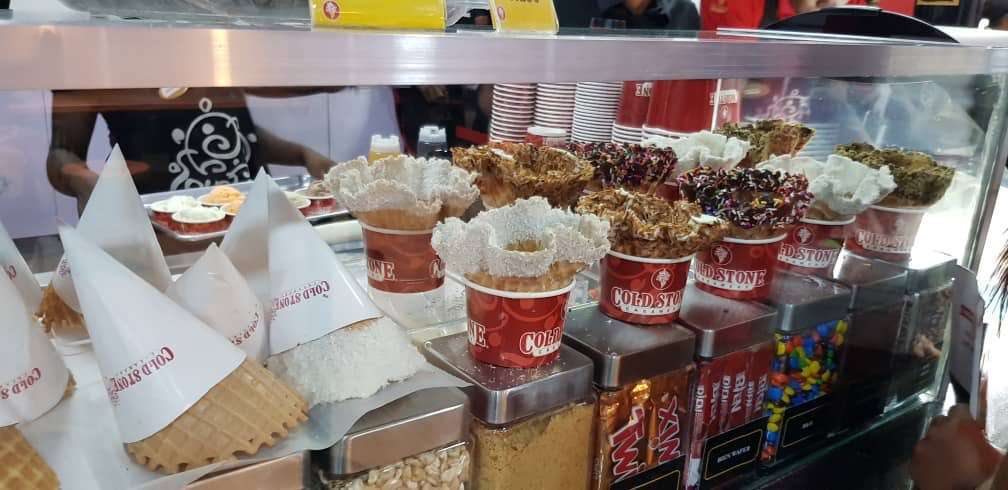 Cold Stone Creamery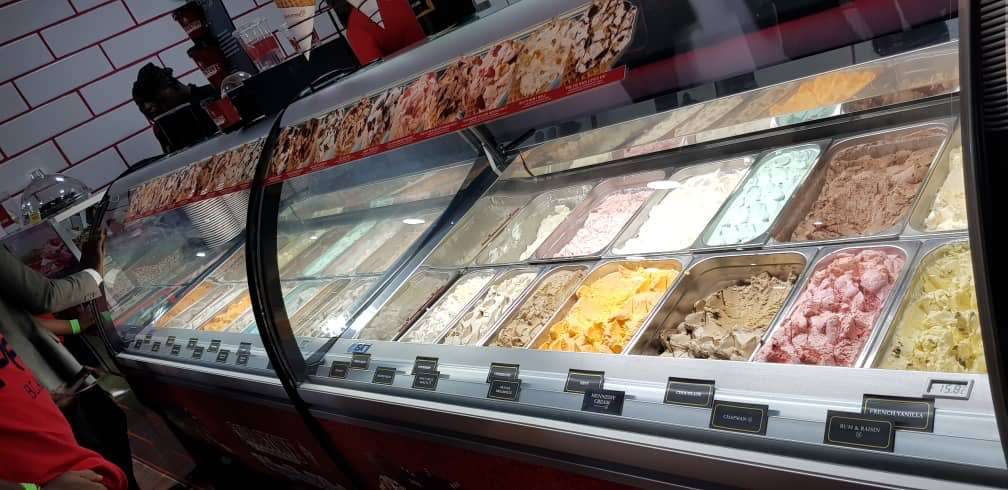 Cold Stone Creamery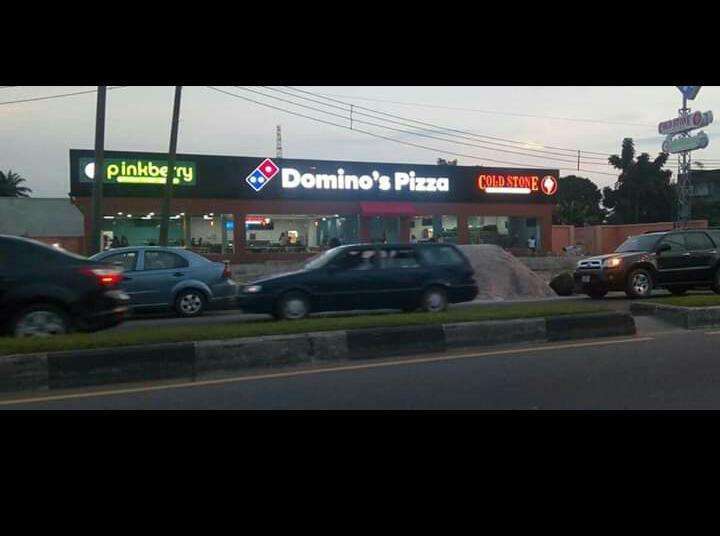 The new bride…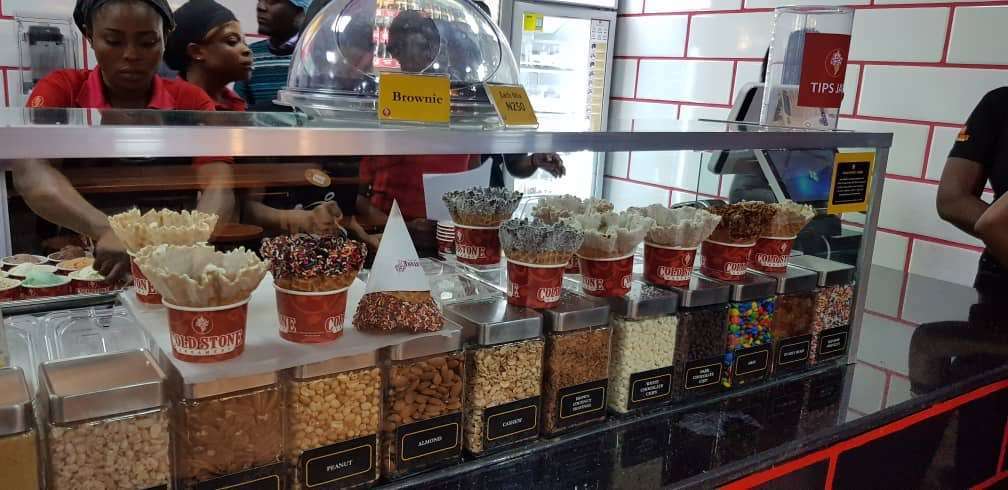 Array of options for tasty delight
Christmas came early!
If you don't get this type of warm welcome from #Pinkberry tomorrow, come and report them to me 😂😂😂🤪 #WeDonLandPH pic.twitter.com/F0diNEqyke

— Elsie Godwin (@ELSiEiSY) November 7, 2018
Port Harcourt Mall has always been overpopulated during festive seasons, but it looks like the options are increasing with the arrival of the newest rave. See @Miz_Impeccable's tweet below:
At least ph mall will breathe this festive season.

— Amara (@Miz_Impeccable) November 7, 2018
However, some persons feel slightly different about the diversion of crowd from Port Harcourt Mall and other places.
The place is not that big

— A + Visuals (@A_plus_visuals) November 7, 2018
There won't be sitting space funny enough!

— Obani sophia (@Perfectswitzy) November 7, 2018
Got thoughts or experiences to share? Please leave a comment below!
Written by Jennifer Amadi
Need branding solutions for your business? Let's talk via wecare@mapemond.com