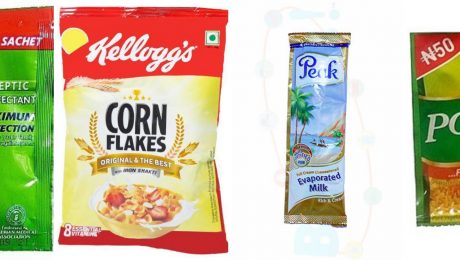 Business is synonymous to a game where only the best players win. The best players are not those who start the game but those who swim with the tides of change and develop different strategies as the game gets fiercer. Like the outcome of a game is unpredictable, so is the same for the Nigerian market.
With the swinging economy, the Nigerian market has never been more unpredictable in terms of purchasing power that over time has affected disposable income. Both individuals and businesses have felt the weight of the economic challenges. Though the burden is lighter on others, everyone shares in the consequences of an unstable economy.
This has led to reduced patronage for many businesses because not everyone can afford too many products at once and they continue to look for cheaper alternatives. While many customers can no longer afford to buy in bulk, companies have devise means of still reaching customers at the bottom of the pyramid.
Observing the change amongst consumers, businesses have developed a new approach to retain their relevance and increase their customer base. Most companies have resolved to produce their products in smaller quantities, in this case in sachets. This new strategy is what Tunji Andrews, Lead Economist at Time, Trade and Commodities (TTAC), calls "sachetization".
In a Twitter post, Tunji indicated that those unwilling to flow with the trend will be at risk of running out of business. This post could be linked to the sachet approach a major brand, Dettol, had employed to reach and retain more customers. Even though this could be considered a clever move, many of his followers connected this strategy to the unfavourable Nigerian economy.
Prior to this time other major brands such as Kellogg, Power Oil, and even tomatoes paste brands had been making their products available in sachet which has been advantageous to them as regards patronage. This is to ensure that both upper and lower class can afford the products. There is no doubt that these brands must have studied and analysed their industry to discover the best approach to tackle the economic barriers. As it seems, this strategy obviously seem to be working for them and has increased their revenue.
We can never overemphasize the need of knowing your market thoroughly. In our previous post sometime ago, we emphasized on the importance of studying your target market as an entrepreneur. Staying abreast with the latest wind of change and keenly observing the solution other brands are engaging and modifying it to suit your business, always keeps you on track.
With more brands embracing "sachetization", we wonder what new strategies would unfold if it ever gets tougher. Yet again, what can we say, 'when the going gets tough, the tough gets INNOVATIVE'.
Written by Jennifer Chioma Amadi
Do you need support on your business strategy? We would to work with you. Send us an email at wecare@mapemond.com
Do Business Better!
Tuesday, 12 February 2019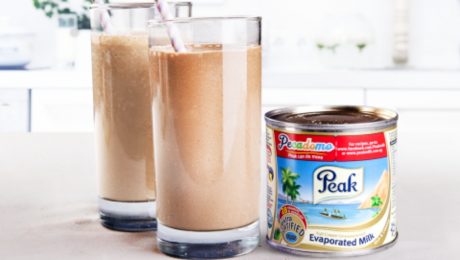 Brands choose to tell their stories any way they please but the ones that stand out are those who tell stories that resonate with the communities they serve. For sixty years plus now PEAK MILK has maintained the story of Africa through its symbolic pic story and visual identity elements of the palm tree, locals in a canoe, trade interaction with merchants, and so on.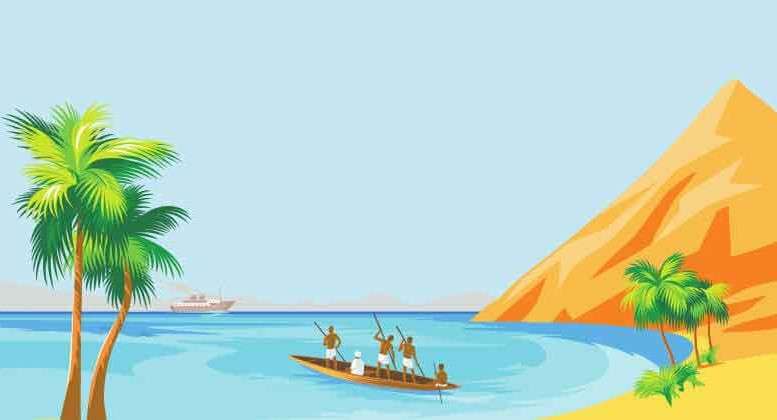 With its rich creamy taste, Peak Milk has continued to live up to its name, and has gained the reputation of the number one brand in the dairy industry in Nigeria. Over the years, the brand has been recognised for its quality and leadership in the market. These remarkable attributes piqued our interest to do a review on this legendary brand. Sail with us to the wonderland of this iconic dairy brand.
BRAND HISTORY
While most people seem to know the product, only a few are familiar with the company behind the brand, Friesland Campina. The company which was founded from two great Dutch dairy companies, Friesland Foods and Campina, began its journey in the dairy industry in 1871.
Friesland Campina is a company birthed from a rich history. From its name Friesland which is a region in the north of the Netherlands characterised by the green meadows, blue skies, many lakes and splendid Frisian dairy herds and then Campina is also a wooded region of grasslands and meadows in the south of the Netherlands, it can be perceived that the company is a product of the Netherland culture.
The global company is well rooted in the culture and commerce of the Netherlands, Germany, and Belgium. Still it has its focus on reaching local communities and customers with its products. Asides the European countries, Friesland Campina also have a dominant presence in Asia, Africa and the Middle-East. Their factories and products continue to get established all over the world.
Way back in 1954, while Nigeria was still under the British colony, Friesland Campina sailed its way from Netherlands through several oceans to Nigeria. Having surveyed and seen the potentials in the Nigerian market, the company introduced its first brand, Peak Milk. Since then the dairy product has evolved and has maintained a strong leader position.
However it was not until April 1973 the company was incorporated as West Africa Milk Company (WAMCO) and finally commenced operation in 1975 making it an affiliate of Royal Friesland Campina of the Netherlands. Friesland Campina WAMCO Nigeria has its headquarters located in Ikeja Industrial Area of Lagos and is recorded to be one of the largest dairy cooperative in the world. Since it began operations in Nigeria it has made extensive distribution to all the states.
With its strong influence, the company continues to retain its leadership in the production, processing, packaging, marketing, and distribution of its dairy products in Nigeria. In 2015, it was recorded to have made a turnover of twelve billion naira.
BRAND EVOLUTION
At the inception, Peak Milk was seen as product for wealthy people and couldn't be afforded by the common man. Knowing what they stood to lose with the rising of other milk brands, the company adjusted its product in order to accommodate everyone. This led to the introduction of different sizes even down to sachets.
BRAND VISION
The company behind Peak Milk ties its vision to the purpose they refer to as nourishing by nature. This stands for better nutrition for the world, a good living for farmers, now and for generations to come.
BRAND MISSION STATEMENT
From its mission statement, Nourishing Nigeria with Quality Dairy Nutrition, it is obvious the brand is driven by the need to nourish its consumers.
BRAND STRATEGY
The strategy behind this exceptional brand is quite straight to the point which is to add value; from its nutrition, to nature, to both young and old people, to consumers and customers, to citizen and down to the society. This value adding mind-set has been transferred to all their employees worldwide.
The company has broken down its plan into the following;
Win with nutrition
Serve the 24/7 consumer and customer
Lead with sustainability
Elevate our essentials
BRAND CAMPAIGNS AND PROJECTS
Most recently, the brand has been running a campaign it named PECADOMO which is an acronym for 'Peak Can Do More'. The idea is to gain new markets by highlighting several other things that the milk product can be used asides regular usage like Tea, Cereals, etc. The brand has actively be urging those into cooking that milk can be used to create so many tasty meals, and they seem to have gained tremendous traction with the campaign.
Peak Milk is one brand that has made a strong impression in Nigeria with its involvement and commitment to nation building and community development. Severally in the past it has supported charity projects, schools and communities through its corporate citizenship programme which kicked off in 2004.
The programme has seen the commissioning of over 41 solar boreholes, supported over 18 public secondary schools amongst many other projects.
With a well mapped out and structured brand like Peak, we can bank on the fact that it will be here for more years to come and may probably still be leading the dairy industry here in Nigeria. It points to the need to build a brand that transcends the founders.
Key Takeaway: Regardless of its leadership position in the market, PEAK is not relenting in its drive to remain a relevant, readily available and trustworthy brand. This is a vital lessons for beginners and the likes, do not allow your successes stop you from pushing the boundaries and frontiers.
Written by Jennifer Chioma Amadi
Do you need help in gaining better distribution or visibility for your brand? We are your guys! Shoot an email to wecare@mapemond.com
DO BUSINESS BETTER!