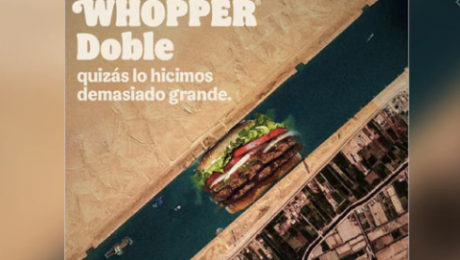 A couple of weeks ago, precisely on 23rd March 2021, a blockage occurred at the Suez Canal in Egypt when one of the biggest vessels in the world got stuck in the canal. This happened after the ship (Evergreen) was hit by a strong sand storm which made it run into the sidewall of the canal and became non-steerable. This became a major global challenge due to the high number of vessels that use the canal to cut down voyage time.
Seeing this, Burger King as a food brand decided to take advantage of the situation to market their burger. However, it appears the move was not welcome as many commentators found it distasteful and insensitive considering the hardship the situation was causing globally.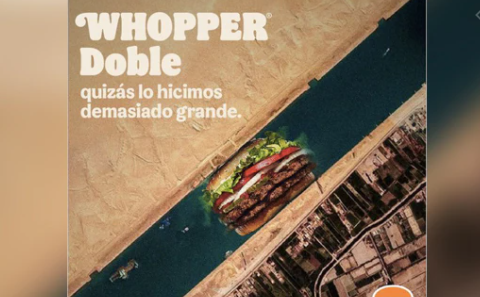 Most of the comments reflected the following concerns:"Your burger blocks arteries and veins"
"Burger King, the Artery clogger"
"For a blockade that caused loss of millions of dollars, this is a bad PR by Burger King"
"I get the humour but this makes me wonder what this does to my digestive system"
There were also some comments that reflected a common thought:
"Brilliant ad!"
When trying to leverage an event to promote your brand, pay attention to the nuances and emotions of people, so you can swing a really brilliant copy and advert.
We guess Burger King didn't mean to disrespect the sensibilities of people but it is a lesson to look beyond ourselves when promoting our brands.
We are not sure if this affects the customer loyalty for the brand, and like it is widely believed that every publicity is good publicity but it is always better when the publicity wins the affection of more consumers. It improves your brand perception, loyalty, and equity.
#DoBusinessBetter