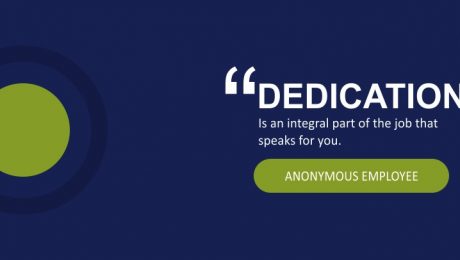 Depending on how you perceive the workplace, it can be a learning platform for those willing and patient enough to be trained. One of the many things you learn while working is human relations and as we all know, humans could be quite dynamic and different in their ways. This has since been a major challenge for most persons in the corporate world since they have to constantly interact with colleagues in order to achieve the common goal of the company.
Now this task becomes more arduous when you are directly responsible for others within the workspace. You would realise that some people are easier to connect and work with than others. This week we interviewed a HSE Specialist who works at one of the reputable oil and gas companies in Nigeria and whose job specification entails supervision of workers in a bid to ensure they abide by safety rules, in order to maintain a safe working environment.
Even though this is a huge responsibility, our interviewee continues to learn better human relationship approaches with the aim to make the most out of his job. Let us take a glimpse of his work life…
Our interviewee when describing the impact of his work in his life indicated its enormous influence on him so far, "Working has given me a sense of responsibility. It teaches endurance especially with the fact that I meet different people with background and training different from mine. It increases my knowledge about life especially when I communicate with colleagues and those I supervise. The push to be better is also there," he said.
Amazingly, he had studied a different course while in school and only developed interest for HSE along the line, "I studied Industrial Chemistry but during my Industrial Attachment in the HSE department, I picked interest in the field and equipped myself by undergoing a safety training during my NYSC," he stated.
As regards his career trajectory, our respondent pointed out that he has been opportune to start with a higher position unlike his counterparts, "Compared to where most persons start from in building their HSE career, I started with a better position," he indicated.
Though he seem to have had a smooth ride in his field, his experience came with many lessons to be learnt as regards relating with people in his workplace. He said, "I have learnt patience when building safety culture in people and realised that not everyone you are working with has your best interest at heart. At some point, you will get to understand that real life experiences are usually different from what you study in books. Also, dedication is an integral part of the job that speaks for you."
Concerning his finances, he attested the positive impact working has made in his financial life thus far. "Really my financial life has improved tremendously. However the bad part is that you have to wait till month end to get that joy that good amount of money is entering your account."
As we know, everything that has advantages also have a downside to it. Our respondent candidly expressed the disadvantages that accompanied his job, "You don't get to rest as much as you would like. You are cut-off from what happens out there in the world because most times you are at work. There is also the aspect of someone talking to you as they please because they are above you. Blackmail is another thing that goes on around the worksite because certain persons want favours from their bosses," he said.
Expressing his daily work struggles further, our interviewee said, "Some days you just want to sleep and not go to work but you have to show up anyway."
When asked if he had a side hustle, he indicated he did and added it is simply based on the love he has for it and not necessarily for extra cash, "I teach in a foundation because I really love to teach," he said
For his closing remark, our interviewee said, "Being a HSE Specialist is an interesting career that would teach you how to treat your own workers especially if you have it in mind one day to own your company."
Written by Jennifer Chioma Amadi
Do you need help in building your workforce? We can help. Send us an email at wecare@mapemond.com
DO BUSINESS BETTER!