Thursday, 13 September 2018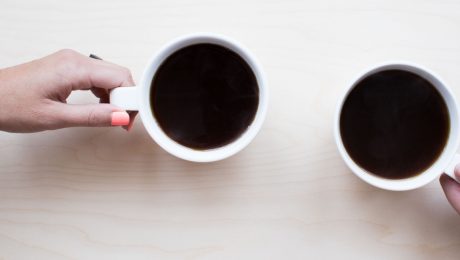 The story was told of a man who was completely unconscious and hospitalized at the University of Port Harcourt Teaching Hospital [UPTH]. His Wife didn't have a penny on her, but she had her husband's ATM Card with her; that would have been helpful, right? Wrong! She could not use it because she did not know the PIN. So the man's own money couldn't rescue him when he needed it most. His Wife had to ask other people for money or possibly borrow.
Another story was told of a Carpenter who lived somewhere in Port Harcourt. The Carpenter lived in a compound with his wife and children. The compound had two plots of land with an uncompleted building inside it, but the man built a makeshift home with wood by the fence where he lived with his family. As time went by, it was gathered that the man was once a laborer in the said property which his "Oga" was developing before he died. The story had it that the original owner of the property was building a house as a surprise gift for his girlfriend; he was married and of course his wife had no idea about this. So when he died, both girlfriend and wife didn't know about the property. Carpenter positioned himself as custodian and gradually started claiming ownership. He was the one who attended all meetings of Landlords and even Tenants.
Some level of secrecy becomes foolish if the right things aren't done.
Why do folks treat even the concept of writing a will with levity until some terminal disease or helpless situation comes lurking?
Why are folks so adamant to think that nothing bad will happen to them, so much that they never bother about succession planning even in their business endeavors until it is perhaps too late?
Why is the concept of passing the baton even in the realm of political and social leadership such a big issue in Africa? Why do we like to sit on things till we kick the bucket and we deny generations of what could have been a blessing to them?
If you are the only one with the password to your business email accounts, there's a problem, start working at fixing it. I guess this is why the request for next of kin is mandatory in most legal transactions, whether you like it or not the system compels you to present someone else to stand in should anything happen to you.
If you have no one in this whole world to trust with your ATM Card pin, you probably will need to re-evaluate your relationships.
Branding is much more than identity and marketing communications, it also has to do with how your business or organization is structured.
Written by Maple Dappa
Do you need help in any area of your brand? We would love to work with you. Please send us an email via wecare@mapemond.com
You get a free brand audit for contacting us!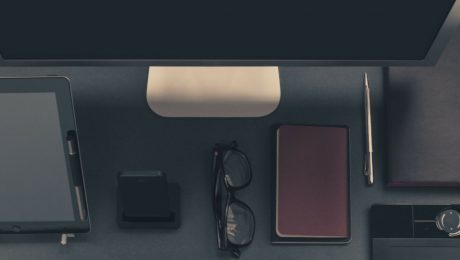 Building a loyal and effective team is one of the most critical factors in building a sustainable brand, but there's a silent malware constantly disrupting the process of building a team. Let's call it the Superiority Complex.
The idea is yours or originated from you, so everyone else is a Lilliputian around you, almighty Gulliver. You may have conceptualised the venture, you may have even built the product, but you must see the value of everyone in your team and their importance to the vision.
If your business will succeed, so many things must fall in place to make it happen beyond ideation and product development. The person who writes marketing content is important, the person who takes care of everyone's welfare is important, the person who keeps the work space tidy is important, no work should be described as "just" — just to clean, just to write a copy, and so on.
Putting an effective business system together is like having a super functional automobile; from the gear system to oiling to air conditioning, and so on, all systems have to be in shape. Likewise your business, all units need to be in shape for you to have an effective system. Everyone's work matters.
I see many young entrepreneurs basking in the euphoria of having a "great idea" with no grasp on the basics of practical business administration, so the attached photos are from a basic course we usually offer for a fee, but I am sharing it here for free as part of the commitment to encourage those who need the knowledge. What we call "basic" could be a "breakthrough" to someone else. There is love in sharing, right?
If you need help with organizing your business or organization, we are here to provide custom solutions. Let's hear from you, send an email to wecare@mapemond.com
#BuildYourBrand #TheRightWay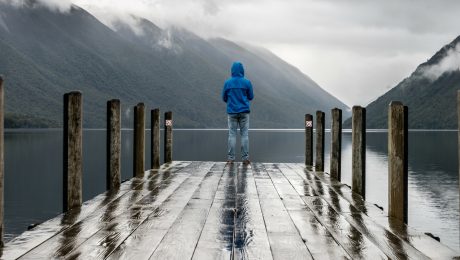 One major reason, amongst others, why it is difficult for brand owners and founders in Nigeria to establish sustainable and effective systems/structures is KEY MAN Risk.
The core of the venture is centered around one man without whom far too little or nothing happens. While this is the case with many who have been trying to build something from 'nothing', you must desire and work at creating systems that can run even without you. Key Man Risk is often a consideration even for big time investors.
What happens to your clients' projects if you are indisposed for an extended period of time for any reason? Asides that, as you aim for more clients, you surely will need help, not just in terms of hiring people, but at the decision making level. Otherwise, your employees will all go home once you are no more available.
Yes, there are issues of distrust and poor commitment with some persons that you bring on board your venture, but there are ways of dealing with those issues. Find the approach that works for you and adopt it.
The question you must keep asking is, can the venture run without you? Can you sell it off (even if you don't intend to) and it keeps running well? By all means, mitigate key man risk. It draws investors, bigger clients, and gives your venture a solid base.
A sustainable structure is one of the core essentials for strong brands. Don't just desire to be like Google, Coca-Cola, Facebook and the rest, constantly seek to think and act like them, or create your strategic path.
If you need help with organizing your business or organization, we are here to provide custom solutions. Let's hear from you, send an email to wecare@mapemond.com
#BuildYourBrand #TheRightWay