The journey has been a decade long now, and we have decided that it is time to share a part of the Mapemond story. We will be taking you on a cruise of how we 'became' and how we have 'evolved' over time.
It was all birthed from the desire of our Founder and Chief Consultant, Maple Dappa, to create long lasting and authentic brands in Nigeria, businesses that could outlive their original founders, businesses that will continually grow and be constantly firm through times, changes and generations. Our primary focus however, was Port Harcourt, Rivers State.
The Very Beginning…
2008 was the year we set out on our voyage, immediately our Founder passed out from the National Youth Service Corps exercise [NYSC]. We knew the aim was high but we also knew the determinations where higher, so we forged on despite the many uncertainties and obstacles. To achieve such a great task, we had to lead the way, while leaving torches for others along the same path. Before we settled for the name Mapemond Resources in the year 2008, we were first "The Maple's Institute".
The Maple Institute was inspired by 'The Covey Institute' but the desire for TMI was to equip young people through various youth development initiatives. Far back as 2007, a research was carried out by a young man driven by the passion to secure the future of Port Harcourt and the country at large by molding better and more responsible youths. And as a result of his research, the observation was that most young people in Port Harcourt were so laid back compared to their counterparts in some other parts of the world and with such attitudes, it was hard to hope for a better tomorrow.
So he decided to create a way of tackling the problem of laxity among the youths, and that was when "The Maple Institute" came alive. Through the knowledge gained from his participation in the "LEAP AFRICA Youth Leadership Program", and his partnership with an IT training center called Brainbox Matrix Services, located right at the main gate of the then Rivers State University of Science and Technology, The Maple Institute was able to successfully train over a hundred young people on character development, values re-orientation and general life skills.
Deriving the name Mapemond…
As it was and still is, with more responsibility comes more work. In 2009, a decision was taken to officially register "The Maple Institute" as a company but sadly, the name was not approved by the Corporate Affairs Commission and so we began to seek for a new name. During that period of thinking and trying to come up with a distinct name, we also decided that we were not going to focus on trainings only. We wanted to be able to uniquely impact knowledge and help others through their business journey and at last, we found a name that we considered befitting, all encompassing and still unique derived from "MAPPEMONDE", an Old Italian word referring to "Atlas" or "world map". We interpreted it to mean "something of global status" because we possessed a global outlook in our thinking. However, the word "MAPPEMONDE" itself didn't sound catchy and unique enough to us. One of our innate traits from inception was to be stylish in our ways and we wanted that to also reflect in our name. After much deliberation and many struck out names, we settled for "MAPEMOND" and because we wanted to be a solutions centre in all ramifications, we added "RESOURCES" to form the full name. You know, the thing about creativity is that you can create NEW from OLD, with just a little modification here and there.
Although the name "MAPEMOND" was originally inspired by and derived from "MAPPEMONDE", it was also adapted to the words "MAPLE" and "ALMOND".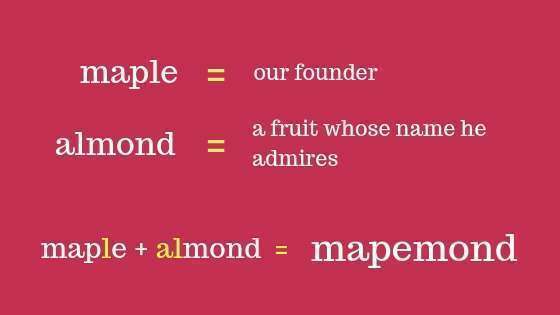 To squeeze out the juiciness in the merging of the names, we arrived at MAPEMOND (meaning an idea conceived by maple to be a positive force for young people and to help build global brands). This is what inspires our culture of equipping young people to become the drivers of the brand vision.
Building a business…
Although MAPEMOND RESOURCES continued with the youth development trainings it began from onset, in 2010, we began to embrace the world of branding as our vision got clearer and we defined our business purpose. As a result, we switched to branding as the thrust of our business, while building an organization that empowers young people to harness and express their creative abilities.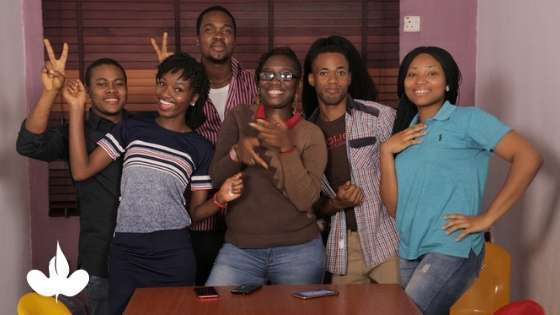 Settling into branding, we began with printing of business cards, letterhead papers, roll-up banners, and other marketing communication materials. However, that was only a market entry point for us. Being a brand that is seeking to be a catalyst in the emergence of reputable and sustainable brands, we began to dig deep into the whole idea of branding and we found through studious research and critical observation of established brands around the world that branding was beyond designs, prints and visual communications. We saw that it was due to the foundational beliefs, core values, and culture alongside effective systems and processes that these established brands have in place that enable them build strong and lasting brands.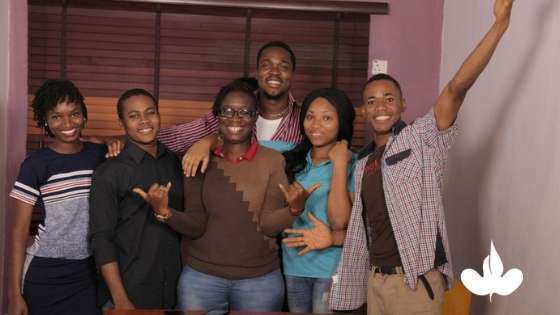 That was how we started building our business in providing strategic brand development and management solutions, to help organizations be more deliberate in designing their roadmap, creating the right impressions, controlling their narrative, attracting and retaining their target market. In the earlier years, it was quite difficult to rightly articulate and market this service, but we stayed focused and kept developing our own unique model and approach to branding. Eventually in 2013, we got three serious clients, one of which was Hotel Presidential, and our work with them included the creation of a theme song which we scripted and produced. Although it wasn't easy getting individuals, business owners and organizations to key into the idea of branding, we invested in customer education which got their attention and eventually our client base started growing.
Where we are now and what's ahead…
Fast forward to 2018, 10years later, we have come a long way from 2008, successfully helping brands achieve their brand goals and birthing youth interactive groups like Outclass and being involved in youth-centric events like British Council's Creative Hustle, JP Morgan/LEAP AFRICA Employability Training, amongst others. We have also initiated knowledge based projects like Vantage Business Workshop and Build Your Brand Bootcamp.
As part of our growth trajectory and mastery of the subject of branding, it became imperative for us to apply to our own brand what we have diligently been doing for others over the years.
Voyaging into deeper waters (the rebranding process)…
We began with making our plans for an office revamp, and after a series of meetings and brain storming sessions (the essence of a great team) we finally put action to idea, making it a reality. We changed the look of our office space to resonate more with the kind of brand we desire; more daring, creative and professional in our ways. We operate a play-home kind of office which we still want to keep private for now.
We continue to have our weekly strategy and review meetings, focusing on team bonding and brand growth strategies & ideas. We are a brand engineering firm and we practice what we preach. So We have put more structured processes in place because if you want to grow into a global brand, you have to put workable structures in place and you have to build a great team, not just in their individual capabilities but their collective strength as a team and this can only be totally possible if you make them feel truly like part of the team, helping them understand that their individual functions are important and they also add greatly to the growth of the brand.
As part of our commitment to building a great team, one of earliest team members was elevated to the position of a Junior Partner which makes her a co-owner of the firm and others are on queue. We also have an investment scheme for each employee, to help them stay on the path to wealth whole devoting their time to our vision. Our aspiration is to become one of the most desired workplaces for young Nigerians.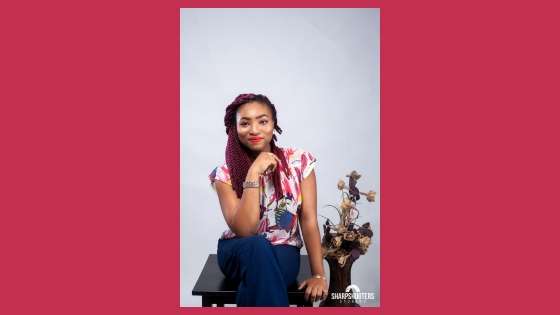 Our Revamped Visual Identity….
As part of our rebranding process, we decided that it was time to rework our logo to communicate our identity and voyage so far, we rarely change or modify our logo, and when we do, it means we have reached a significant milestone which is our present state. Ten years is no mean feat. You can read the story behind our new logo HERE.
We are not there yet, but we are well on our way and believe it, we are happy with the results so far. As the next decade unfolds, we shall be sharing with you our new strategies, progress and successes.
Would you like us to work with you on any project? Send us an email via [email protected]