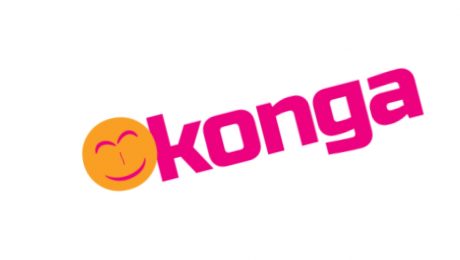 A brand that has championed the course of online shopping in Nigeria is Konga. With its online and offline retail platforms, Konga has consistently set the standard on which other brands in its industry build on.
Having earned the game changer title in the e-commerce industry in Nigeria, Konga keeps expanding its reach and gaining more traffic. With all its accomplishment, Konga is a brand worth reviewing. Check out Konga in a wrap.
BRAND HISTORY
In 2012, a Nigerian entrepreneur and businessman called Sim Shagaya founded what we now know as the largest online mall in Nigeria, Konga. The e-commerce company has its headquarters in Gbagada, Lagos State and offers a third-party online marketplace and first-party direct retail.
The company started out as a Lagos based online retailer with a product range of children items, beauty and personal care products. By the end of 2012 and early 2013, Konga increased its merchandise categories to include home appliances, electronics, health care products, and fashion. Within this period, the company also expanded to other parts of the country.
In 2013, the company shifted its focus from being a purely first-party online retailer by launching Konga Mall, a platform for third-party retailers. This was achieved with a $10 million Series A round investment raised by the company's investors, Investment AB Kinnevik and Naspers. With the help of the same investors, Konga was able to raise a $25 million Series B round which was considered as the largest single round raised by a single African start-up.
Struck by some strokes of an incontrollable online traffic, the site, Konga.com crashed on November 29, 2013 and operated offline for 45minutes. This was due to its Black Friday promotion which brought about an enormous sale.
Rebranding itself during the launch of the third-party retail platform in 2014, Konga changed the initial 'Konga Mall' to 'Marketplace'. This new platform beat the previous internal target of 1000 merchant by featuring 8000 more. During this season, Konga experienced tremendous growth from millions worth orders. More recognition came in January 2015 as Konga was recorded to be the most visited website in Nigeria. The CEO, Sim Shagaya, also referred to it as a leader in its field.
In June 2015, Konga acquired the assets and mobile money license of Zinternet Nigeria Limited. This acquisition was used to support its premier product, KongaPay, which was a solution for cashless electronic payment. Konga, partnering Nigerian commercial banks, like Ecobank, Access bank, FCMB, Diamond Bank, Zenith Bank, Heritage Bank, UBA, First Bank and GTB, launched KongaPay. Konga, again set the pace for other e-commerce brands with this innovative move as it made payment easily for many customers.
Despite its many wins, Konga tasted some tough times and had to lay off over half of its staff. As a result of this downtime, Konga was acquired by Zinox, a manufacturer and distributor of computers. As a result of the acquisition, Olusiji Ijogun, former UAC Foods and Unilever executive, was appointed as the company's chairman while Nick Imudia became the CEO after Shola Adekoya resigned.
A merger between Zinox and Konga.com followed on 1 May 2018 but the brand name, Konga was retained. The new company is a combination of an effective online e-commerce and the expansive branch network of Konga.com and emerging retail outfit, Yudala, whose goal is to pioneer omni-channel in Africa. The new Konga was forecasted to become the biggest e-commerce and retail company in Africa.
BRAND VISION
"To be a powerful force for the Economic Growth of Africa. To connect Africans with each other and the rest of the world through Technology & Commerce.  To be a company that employees, customers & society are proud of and depend on."
BRAND MISSION
"To be the Engine of Commerce & Trade in Africa."
BRAND VALUES
Konga's services are influenced by these set of values;
Customer-centric
Hardwork
Honour & Integrity
Teamwork & Sacrifice
Passion
SERVICES
In the quest to reach and satisfy more customers, Konga offers the following services;
Konga Express: A service forced on delivering ordered products to customers within 1-3 days.
Konga Marketplace: This serves as a platform for Nigerian based businesses to showcase their products.
Konga Self-Fulfill Model: This service makes it easy for merchants to have better shipping agreements. With the help of this service, sellers are in control of parcels at every point till the delivery is made to the customer.
It also seems like Konga has ventured into the travel segment with Konga Travel.
It is obvious that one outstanding feature of Konga is its customer centric approach which ensures every customer goes around with a smile afterwards. This has not just built the brand's customer base but also increased its dominance.
Written by Jennifer Chioma Amadi
Want to build a lasting brand? Send us an email at wecare@mapemond.com and let's show you the route to sustainability.
Do Business Better!