Wednesday, 19 December 2018
Throughout the history of the world, one gift man has never lacked is land; to walk, farm and build on. But with the passing of time, this originally free gift has become scarce and expensive, reducing the chances of one comfortably owning land these days. Still, man continues to strive to gather as much pieces of land as can be acquired.
Awakened by the harsh realities of land acquisition in Nigeria, Bamboo Real Estate emerged to solve it and increase the opportunities for more aspiring land owners with the target client being young people. After being exposed to the idea of land acquisition and going ahead to acquire his first plots of land in 2012, the founder, Oseyomon Ighodaloh, would later conceive the idea to start the Bamboo real estate arm in 2014. Amazed by the opportunities that exist in real estate investment, he continued to nurse the idea until March 2018 when an opportunity presented itself for him to begin his entrepreneurial journey as a realtor.
However, within that period, Oseyomon focused on the energy and construction aspect of the Bamboo brand. In his word, "The Bamboo Company doesn't focus on real estate alone; we are also players in the energy and construction sectors too."
THE BAMBOO VISION
Bamboo Real Estate sees itself becoming Africa's leading Real Estate and Service Company. The brand prides itself first as an African company, starting from Africa to the rest of the world, and would not just want to be seen as a global company.
A layman will assume that the brand name Bamboo was coined from their sense of Africanism but they are quick to mention that that the plant bamboo isn't just African but could be found in virtually every continent. However the name Bamboo was chosen based on a deep conviction which connects all that they stand for.
THE BAMBOO MISSION
Though still growing into their mission, it is clear that their target is to give the youth market the opportunity of owning their first plot of land. To make them realise that investment in real estate is the best form of investment. They intend to achieve their mission by offering their clients convenient payment plans based on their income. They look forward to bringing development to underdeveloped locations and by so doing expanding the city.
THE BRAND VALUES
Like most unique companies, the Bamboo brand has its foundation laid on these core values;
I- Integrity in all their dealings.
I- Innovation in all their ideas and services offered.
E- Empathy towards their clients and business people.
A- Africaness in the strength of their brand.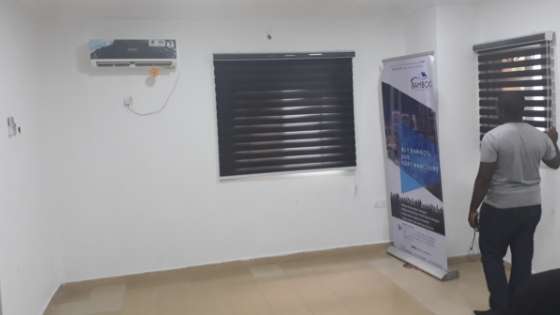 THE BAMBOO CULTURE
They are a contemporary company that tends to strike a balance between playfulness and seriousness. They believe in the spirit of community, one that unites them and creates an attitude of oneness born out of a deep love for what they do.
TEAM SIZE
With a team size of six persons and some outsourced departments, the Bamboo brand keeps waxing stronger, deepening their impact in the city of Port Harcourt. They also highlighted that they have a team of over a hundred marketers which they continue to train in order to add value to lives.
Even though the CEO currently doubles the Marketing Manager, the Bamboo group indicated that they will be hiring a qualified candidate to serve in that position soon. They said the idea is to develop a system and structure that can stand the test of time.
CLIENT ASSURANCE
With just a small down payment, a client is one step away from acquiring land in a conducive environment with professional estate management. Clients are advised not to focus on the location but instead dwell on the future returns that come along with land investment.
They hope to bring back the green environment with lots of trees and flowers beautifully and strategically planted to aid more oxygen for respiration in the residential areas.
Bamboo Real Estate has gone the extra mile to ensure all registrations and documentations have been cleared with the communities and the Rivers State Government. Clients can be rest assured that there will be no misunderstandings and cases of fraud.
The Bamboo Brand believes that as development spreads, man moves with it and that has informed their catchphrase, "don't wait to buy land, buy land and wait."
LEARNING POINT:
The marketing drive of Bamboo caught our attention. From the recruitment of a robust sales force to the setting up of various billboards across the City of Port Harcourt, the Bamboo brand demonstrated an understanding of the importance of brand visibility. It isn't enough to have lofty ideas and dreams, business owners and visionaries must learn to push their brand out there by all legit means possible.
Written by Jennifer Chioma Amadi
Need help with these? Talk to us at wecare@mapemond.com