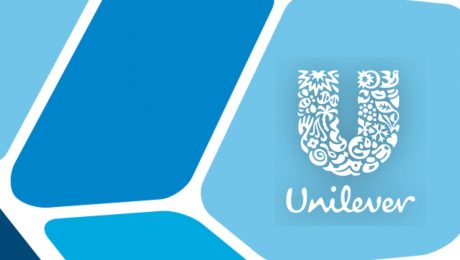 Unilever is unarguably one of the prominent brands that has added value and impacted the world through its numerous products. If you take stock of the products you use ranging from tea to detergent, bath soaps, seasoning cubes, and so on, you are very likely to discover that Unilever is very much present in your home.
Particularly in Nigeria, most of Unilever's products are recognised leaders in their various market segments since they have become preferred and trusted brand in the heart of a great number of consumers. With over 400 brands under its umbrella in more than 190 countries, Unilever has strategically stamped its name in the sands of time and has become a legend as a consumer goods company. Follow through as we explore the different aspects of this universal brand.
BRAND HISTORY
Unilever's purposeful journey started as far back as 1800 as a merger of many small family businesses. The company leveraged different commodities starting from butter the Jurgens started in 1860 in the Netherlands. In 1927, the company merged with another thriving butter company owned by a Dutch family, Van den Bergh. Together they worked to develop and trade a new product, which we know as margarine, a more affordable substitute for butter. Their business was called Margarine Unie.
In 1884, William Lever who started his business under the name, Lever Brothers, had produced a new soap he named Sunlight. This distinctive soap, made up of copra or palm kernel oil had the ability to lather easily unlike the soap brands before it. To add to its uniqueness, Sunlight was packaged differently and eventually became one of the first brands to gain visibility through advertisement. These adverts were done using creative mediums such as small cards inserted into soap packaging, featuring the Sunlight brand in cartoon drawings or calendars.
The Lever Brothers and Margarine Unie merged in September 1929 to form Unilever. In a bid to increase their market options, in 1943, Unilever acquired T. J. Lipton, Batchelors Peas, and then Pepsodent in 1944.
Moving forward, the company launched new products and acquired more companies like the British-based Lipton Ltd, Brooke Bond, the maker of PG Tips tea, Chesebrough-Ponds the maker of one of their popular brands, Vaseline. It also acquired the enterprise Ben and Jerry, Slim Fast, Knorr, Hellmann's and a whole lot of others. These acquisitions have all combined to make Unilever the empire it is today.
While Unilever was deepening its root overseas, it also launched its brands in Africa in 1923. In that year, Robert Hesketh Leverhulme started his trading business under the name, Lever Brothers (West Africa) Ltd in Nigeria. The business focused mainly on soap trade and subsequently in 1925 opened a factory in Apapa. The company's name was changed to Lever Brothers Nigeria Limited in 1955 and while it expanded to food products, another factory was launched in Aba in 1958.
After the introduction of Omo detergent in 1960, Lever Brothers got more attention as it met the need of many consumers. This achievement led to the commissioning of a manufacturing factory, in 1964, for the Omo brand. Unilever became a publicly listed company in 1973, due to the indigenisation decree made in 1972. This saw the company selling 60% of its shares to the Nigerian public making it a Nigerian owned company.
The company continued to broaden its range of products and began to source for its raw materials locally. In order to achieve their new venture, the company invested in crop production, oil palm milling and tea plantation. In 1995, Unilever merged with Unilever Nigeria Limited, a subsidiary of the Unilever U.K. This merger gave Unilever a certain level of control in the Nigerian market. However, in 2001, the company was changed to Unilever Nigeria Plc. Since then, the company has continued to evolve and expand.
BRAND VISION
Unilever is a purpose driven brand that has operated with a clear vision which is basically to make sustainable living commonplace. This vision has transcended in all aspects of their operations
BRAND STRATEGY
In every region, Unilever combines its multinational expertise with local cultures in order to blend with consumers. This way it continues to penetrate deep into its target market. Its long-term strategic choices range from an active portfolio management, a focused approach to innovation, investment in digital marketing. Adding to this, they have employed consistency, competitiveness in innovations, profitable improvement, and social responsibility as their major market strategies.
BRAND VALUES
Unilever operates with simple core values such as;
Honesty,
Integrity and
Openness
BRAND PRIORITIES
Unilever has some sets of clear priorities, which guides its campaigns and operations;
A better future for children
A healthier future
A more confident future
A better future for the planet
A better future for farming and farmers
BRAND IMPACT
Unilever has proven to be a people centred brand from its approach of executing its operations from manufacturing, down to distribution. It seeks for the healthiest alternatives when producing its products.
One visible way they have made impact over the years is by initiating transformational change in the society through ending of deforestation, improving the quality of water people use, heading agricultural enhancement programs, increasing sanitation and hygiene, training small holders to farm sustainably, and women empowerment etc. They have accomplished most of these projects through partnership with government and NGOs
BRAND RECOGNITIONS
For its quality and consistency in pursuing its purpose, the brand has received several recognition, which include:
No.1Top spot in the Personal Products sector of the 2017 Dow Jones Sustainability Index
No.1 Global Corporate Sustainability Leaders in the 2017 Globe Scan/Sustain Ability annual survey
'A' Grade for Climate Change, Water, Forests and Supplier Engagement in CDP's 2018 Global Supply Chain report.
With its wealth of experience, in depth market strategy and clear vision, Unilever will continue to be an acceptable and remarkable brand.
Written by Jennifer Chioma Amadi
Do you desire to build a brand that will stand the test of time? We can help! Send us an email at wecare@mapemond.com.
DO BUSINESS BETTER!