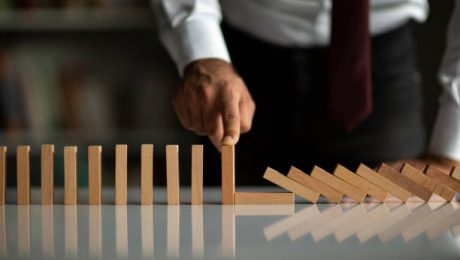 On structuring your business, there are a number of things to consider, but we will present just an overview.
Structure is one of the fundamental differences between being self-employed and owning a business.
In self-employment, the business is totally dependent on you. The business needs your constant presence to function. Decisions cannot be taken without you. Procurement can't happen without you. Business is just a hustle.
In being a business owner, you create a system around the business so that it can keep running even in your absence. You can even resign or move on to other things and the business will keep running so long as there is good management in place.
So how is a structure set up?
First, you have to outline all that needs to be happening in the business for it to run effectively and profitably.
That then leads to the need for people who will get the outlined things done in an effective manner. The higher the quality of people you employ the better.
These people won't be moving in various directions or doing what they want, they have to be aligned to what you want for the business.
Therefore, there should be clear instructions for each person (job description), performance appraisal (key performance indicators), and penalties (policies et al).
There also has to be clear reporting lines for each officer with you at the helm of affairs CEO.
However, even you need to report to someone and be put in check. Hence the need for a board of directors (for limited liability company) or an advisory board (for business name or yet to be registered business).
You will have to someday leave the position of CEO for someone else to take over, but you can move on to be the Board Chairman if you like or just a founding director.
Note that for each position you create, you also have to vest the needed power into that position without micro-managing. The business account will need other signatories. There should be other decision-makers at different levels and so on. There should be a succession plan for each officer that exits the business.
There are many more things in between but we hope that this gives us a good perspective on what structuring a business is really about.
#DoBusinessBetter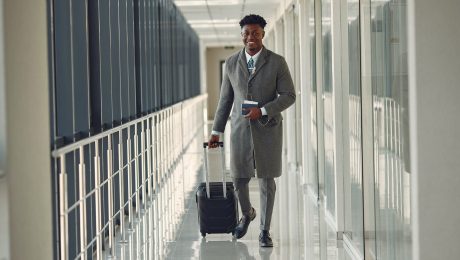 We came across a Facebook post suggesting that certain businesses perform better when they are unstructured compared to when they are structured. The person asserted that a renowned Nigerian blogger, Linda Ikeji, is struggling ever since she became structured, but that is quite a baseless assertion without specific indices or metrics to measure the performance of her business. The argument had so many holes in it, we didn't even know which one to address or ignore, but our take away was that many people do not understand what structure means.
Here are some insights on structuring your business:
1. Structuring does not mean leaving your product-market fit. If you were doing very well by selling food to Tricycle Drivers and then you go build a gigantic edifice with air conditioners in the name of structuring, you are just burying your business alive. The drivers won't follow you but will switch to another option.
2. Structuring does not mean leaving what is working and going to experiment with the unknown. If Linda Ikeji leaves what has been working for her to new terrain, she may struggle before getting it right again, if she does.
3. Structuring does not mean you stop innovating. If you become relaxed simply because you got structured, you will lose out. The more structured you become, the more you have to be on your toes innovating.
4. Structuring does not mean fancy offices and glam. It is not about "I have arrived", you will be pushed over to the sideline.
5. Structuring is about becoming BETTER ORGANIZED as the business grows gradually. When a bukka woman teaches her daughter to cook the meals as well, it is structuring. When she teaches her Son how to go buy foodstuff from the market, it is structuring. When she keeps proper inventory of the foodstuff to check them against daily sales to ensure there is no theft or unrecorded debts to customers, it is structuring. When she can take a break and business is still ongoing, it is structuring. The list goes on.
6. Structuring is about creating systems and processes, no matter how basic. You cannot seek a serious business loan with your personal account, you need to open a business bank account and that requires BVN, a registered business, Tax identification, etc.
Our investor at Mapemond asked us, "what if I die, what will happen to my investment in your company?" our answer was all around systems, processes and ultimately, structuring.
You cannot desire to be another Dangote, Otedola, Elumelu, Jason Njoku, Ibukun Awosika, and all these people and not be thinking in terms of structure over time.
Davido and WizKid will direct you to their managers if you want to do business with them, even personal brands have their own approach to structuring. That is why they create DMW, Mavin Records, and the likes.
We have to break the fetters and manacles holding us spellbound to the hustle and survival mentality while thinking that we can build a big business by staying unstructured and evading FIRS and the rest perpetually.
Conglomerate this…,
Global Ventures that…
International Empire…
All the fancy desires will not happen by mere wishes, you have to build structures diligently and consistently for several years.
If your clients' work will be on hold because you have malaria, your business is an endangered specie.
We don't like to think about it, but what if you die? What happens to the monies you collected from people? Pending salaries? Etc?
Please share this, let's empower more entrepreneurs with the right knowledge.
If you think otherwise, then this post is not for you.
We wish you well in your endeavors.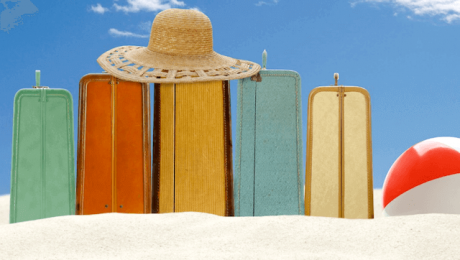 For a small business owner, taking that short break from your business may mean closing your business or a drop in sales. We both know this; you need a break and that break can energize you or help you focus on personal things and possibly help you think more strategically about your business.
So since we care too much about you, I have decided to share some tips with you, remember there is a lot to gain when you take out time for yourself. Let these steps guide you.
Plan Ahead
Plan your vacation ahead of time and start to put things in place. You would not want your business to suffer in your absence, so decide the vacation that is right for you – is it a one-week vacation or a month-long vacation?
Prepare Your Team Ahead
Start from now to prepare your staff members ahead by delegating tasks to them. This helps them get into character early enough and you just may leave some of the duties with them even when you're back. Trust me this will give them a sense of responsibility and an opportunity to learn something new.
Prepare Your Customer Ahead
Your customers are probably also getting a breather at this time. Let them know in advance that you will be taking some time off, so you can wrap-up projects you are handling yourself or agree to postpone or preferably, introduce them to a team member who'll be handling the project in your absence.
Don't wait for a breakdown to take a break.
Written by Donald Alaye
If you need support with your business systems and processes, we would love to help. Contact us via wecare@mapemond.com