Wednesday, 29 August 2018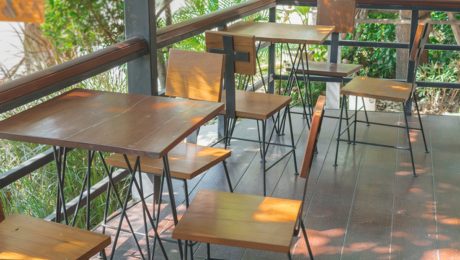 So you had an idea with a plan and some resources to make it a reality, you then delved in with all you had; the zeal, the excitement, the knowledge from research, and so on. In a great feat of anxiety, you hastily rented a space, employed a number of staff and at some point; some years after you founded the venture, you begin to lose sight of it all because it seemed like only you could really make sense of your dream. It was quite obvious that your staff team always struggled with work and rarely got it right.
The list of issues you get to grapple with is quite long…
You begin to realize that beyond having an idea and drawing up a plan; there are several factors to consider and put in place from the onset, as much as possible.
First, what is the mission of the venture you seek to create, what is the vision? What are the guidelines to help you stay on the right track of your journey?
This is what branding is about, putting the essentials in place and engraving it into the regular activities and operations of the venture. In order to build and maintain a successful brand, you have to ensure that your employees are aware of the true essence of the business. Also, you have to make them understand that each of them in their different departments and roles all contribute to making the vision attainable.
Most times, business owners and organizations concentrate only on the external aspect of branding that they forget about the internal aspect which is the most vital part of branding because one person cannot successfully grow a business alone to its peak, a good team with great internal coordination and cohesion is mandatory for success.
A personal experience…
I was in my early 20's, still in the university. I remember then, after the day's lecture, my clique and I will head to "The Corner" – that was the name of the hangout. We had just found out about it in the first semester of our final year and decided to make it our hangout spot.
The scenery was so beautiful and peaceful; it felt like heaven on earth at the time. It was a garden with many seating corners, each of which had well set tables and nicely arranged chairs. Once it clocked 7pm, they'd turn on the lights around the fountain – they had a fountain at the center of the garden, where everyone at every corner could get a beautiful view – it was surrounded with beautiful and subtly colored lights which gradually brightened and faded within intervals, soothing music and a memorable Suya spot. It was a cool place to spend your evenings but one thing always bothered me each time we visited there. It was usually scanty, and we were about the only ones that patronized them regularly. However, we thought that since it was new, perhaps it has not gained much popularity yet, but each time we tried mentioning the place to friends or colleagues, we'd get responses like "hmmmph", "they are on their own", "they will close down soon", "they don't know what they're up to" and when all of this began to make sense to us was after we had visited there every evening for a whole week and met with the same attitude and response.
Whenever we got there, we had to wait close to 30mins for someone to take our order, this happened every single time. They were always lagged about everything, we apparently didn't notice this disposition of theirs during our initial visits because we were busy trying to take pictures and were carried away by the scenery but I guess "nasty" just couldn't hide under any disguise. When they eventually came to attend to us, they did so with the meanest facial expressions. Even after placing our orders, they would delay for another twenty to twenty five minutes with no apologies whatsoever. At some point, I began to wonder whether the actual owner of the place employed these people with intentions of growing his business and attracting customers or just for the purpose of keeping them busy, for nothing.
Although the place was sleek and sophisticated, we just had to caution ourselves to stop going there because in the end, the whole experience will end up ruining our entire day.
And before long, guess what happened??
You guessed right, it shut down. It was quite sad.
The point here is to help drive home the importance of internal branding and creating values that will guide your every decision making process and daily operations, down to the kind of people to employ and the orientation to give them.
Written by Nneoma Chikeka
Need help in any area of your branding efforts? Shoot us an email via wecare@mapemond.com