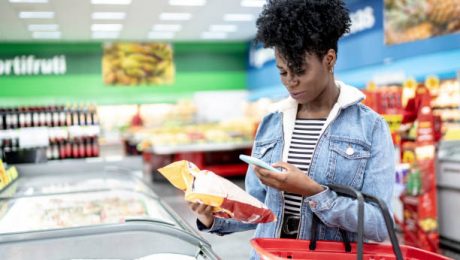 Getting it right with your brand is a function of how well you get it with internal and external branding.
For any brand to stand out, these two must be in place. Irrespective of the size, nature, and location of your business, the effect of branding will always set you apart.
Small and local businesses may think that they do not need branding but in a training session we had, we demonstrated how small businesses can leverage branding. Using a Bole vendor in Port Harcourt, we opened the minds of the trainees to help them see the connection between internal and external branding.
We highlighted some things to do as follows:
EXTERNAL BRANDING
– A yellow basin for the roasting
– A yellow table as the stand
– A yellow bench or stool
– A yellow parasol (beach umbrella)
– A yellow apron and cap
– Yellow nylon bags
– Takeaway plates with yellow covers only
– Etc
Everyone agreed that these will make the vendor stand out and get known as 'Yellow Bole'. That is even an awesome brand name 👌
However, there were other things we all agreed on as well…
INTERNAL BRANDING
– The bole must be tasty and delicious.
– The vendor must be hygienic.
– The vendor must be courteous. with good service delivery.
– The vendor must have the right assistants at hand.
– The vendor must ensure food is ready at the right hours.
– The surrounding environment must be sparkling neat at all times.
– Etc
This exercise was just to buttress the point that branding is both internal and external.
How well are you leveraging the power of branding for your business?
Mapemond can change the game for you. Call or chat with us at 0816 560 8119 or just click CHAT
You can find some resources for both business and personal brands at https://mapemond.com/academy/
#DoBusinessBetter