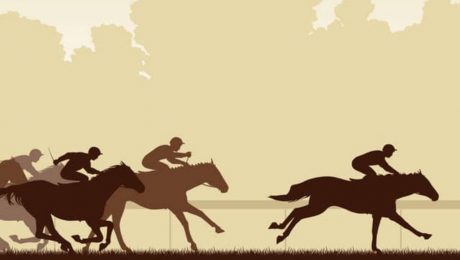 Horses are undoubtedly one of the most magnificent animals in the world. But you never will see the full glamour and beauty of a horse while it's encumbered and kept in the stall. Set it free and see it rise in enchanting beauty. Just like in the world of horses, there are also stalls in the world of enterprise.
The focus of this article is centered on one challenge many emerging entrepreneurs, particularly in Sub-Saharan Africa, face but no one seems to talk about even though it greatly inhibits the growth of ventures. Most young entrepreneurs keep encountering challenges when it comes to dealing with clients in the area of payment and terms of engagement. The reason is mainly that the entrepreneurs are unable to enforce the idea of formal agreements, they deal based on verbal discussions and agreements which often leads to dispute.
One may begin to wonder why this is so. The simple answer is survival! When your business still runs with the 'hand to mouth' approach, you don't care much about agreements needless of insisting on it, you just want the money to survive, considering the fact that your next meal, data subscription, transportation fare, and the rest of your needs depends on it. You literally can't walk away from deals when the client already proves troublesome by not wanting to have an agreement.  You are constantly gripped by that silent fear of losing the money. 
If you ever want to experience visible progress in your business, one thing is for certain, you can't go on that way. Failure to understand and deal with this basic truth leaves the entrepreneurial dream in a stagnant cooler. Remember, everyone can dream, but execution makes the difference. The next set of things you will be reading are suggestions that have been tested and proven. They can help set your business on the pedestal of greater achievements.
DOCUMENT YOUR DEALS
You can have verbal agreements, but before you commence any work, ensure to document on paper or a computer. A good practice will be to send an email stating what was discussed and agreed before proper engagement. This will save you a great deal of trouble. Documentation enables clarity which guides the engagement going forward. Some studies have shown that things written down have a higher likelihood of succeeding.
"I learned to pay the maximum possible attention to details, to document everything, to keep archives – paper or digital – well ordered. This is a key factor when and if you need – possibly years later – to review a project or to support or challenge claims in court," Jacopo ["Jaclaz"], a Technical Consultant stated.
2. RUN YOUR BUSINESS WITHIN YOUR MEANS
In the words of Dave Ramsey, a popular US radio host, and businessman, "financial peace isn't the acquisition of stuff. It's learning to live on less than you make, so you can give money back and have money to invest. You can't win until you do this."
One disciplinary habit any entrepreneur should cultivate is learning to fold their legs to the length of their blanket. This simply means to live within your means, spend only on essentials. Stop competing with those who are better placed financially. As much as you can, seek cheaper alternatives that still serve the purpose, but remember that sometimes the cheapest option is the most expensive.
3. SAVE AS MUCH AS YOU CAN
Build a cash reserve, no matter how little. When discussing with a new prospect or client, your next meal should not depend on the deal, but on your cash reserve. With some cash set aside, you will stop being at the mercy of clients. You will also have better bargaining power, and you will have the confidence to say no to bad deals.
Benjamin Franklin puts the idea of saving better,
"if you would be wealthy, think of saving as well as getting."
These are seemingly simple issues, but they've kept so many ventures hindered from growth when they should be sprinting majestically like horses. Nevertheless, it is never too late to start the race to building a successful brand.
Written by Maple Dappa
Need help with a business challenge? Talk to us and let's think of a solution. Shoot an email to wecare@mapemond.com
DO BUSINESS BETTER!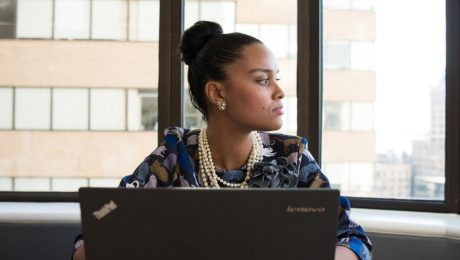 My friend Sharon Georgewill once put up a post on her Facebook timeline which read:
"Try this: Be consistent! In the long run you will gain positive habits that'll help you grow/bring more money!"
This statement, which sounds like what we hear often, took me a bit down memory lane to when I started Mapemond and the growth process from then on till now. In 2008 I began my journey as an entrepreneur and for the first four years I made no dime from the business. Reminiscing, I can say three key things were responsible; I was still building my capacity, I was yet to 'rightly' articulate the value proposition, and of course marketing was zero because I didn't even know how to market.
During that period, I read a book that a friend bought from a floating book shop that berthed in Port Harcourt at the time, MV Dolous was the name of the ship. I wish I could recall the title of the book as well. A section of the book made the bold declaration that a business venture which can't generate any revenue within the first six months is headed for failure. For the first time I contemplated calling entrepreneurship a quit, but somehow I pressed on and eventually realized that the author was wrong in her assertion.
In between, a story that gave me hope was that of Christopher Columbus, the European who was convinced that there was definitely land across the Atlantic Ocean and set sail to satisfy his curiosity after years of trying to raise funds. We all know the story I suppose. From it I learnt the true meaning of consistency and have also seen the result in my business.
Today, I would like to encourage those still struggling with making money in business, stay hopeful and keep navigating. You might have tried all you know but push on. Your level of consistency will determine if you would ever break through or not. Your success is never based on people's opinion or a timeframe.
Sometimes I look at the proposals I wrote in 2009 and 2010 and I laugh because at the time I felt clients will be blown off their seats as they read it. The indescribable boldness that comes with passion even when capacity is below par!
Today, we have clients who engage us for an entire year; one is the fifth year now. What's the point? The amount of time you invest in a particular thing plays a role in your journey to success. Malcolm Gladwell calls it the 10, 000hrs rule while others call it the One Decade Principle. Success responds to consistent effort that is good.
Don't be blinded by excitement, don't be choked by passion, focus on the long journey for consistency and acquire the various habits and principles that will help you grow and in return make money. It is possible.
Do you feel overwhelmed in anyway? We could help, send us an email via wecare@mapemond.com
Written by Maple Dappa