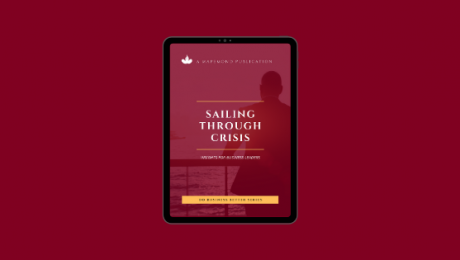 Whether you think the Covid19 situation is political or you believe the virus exists and the stats are valid, one thing we all have to agree on is that the crisis caused by the pandemic has affected everyone one way or the other.
There are so many lessons to take away from the Covid19 experience and one of them is the need for leaders at both the organizational and personal level to be better equipped in facing and getting through times of crisis, beyond Covid19. We are all bound to face crises in the course of work, business, or personal life, even without a general crisis situation.
How should leaders respond in a time of crisis?
How should organizations respond?
How should individuals respond?
In this mini-book that will take you a maximum of ten minutes to read, we have shared quick insights on how you can better manage the situation caused by Covid19 in your business, work, or personal life and also to equip you on dealing with crisis generally. It is written primarily for business owners but is recommended for career people, professionals, and individuals generally.
The book draws insights from the fall of a little boy in a Nigerian Island called Bakana, and other stories that will interest you. You shall glean insights on situational analysis, emotional intelligence, crisis management, crisis communication, resource management, and more.
As leadership is being tested on all fronts across the world, we hope that you will be among those to emerge stronger and more focused post-Covid19 and onward.
Click DOWNLOAD THE BOOK to get your copy now.
IF YOU MISSED ANY OF OUR OTHER BOOKS OR WOULD LIKE TO CHECK OUT OUR DEEPLY INSIGHTFUL SHORT COURSES ON BUSINESS, CAREER, AND PERSONAL DEVELOPMENT, VISIT MAPEMOND ACADEMY
#DoBusinessBetter
Age is often considered as just a number and one of the common assumptions about it in the corporate world is that people concern themselves with work goals and never who is older. Like we know, the workplace comprises of different age generations of people who are expected to work together with mutual respect. However, at some point, there is set to be a clash between colleagues in different generations and even those in the same age bracket. This could affect communication thereby stifling work efficiency.
Most times age diversity in the workplace is considered the best recruiting strategy despite the strife it causes. It remains an inevitable fact that the corporate world is made up of a mixed multitude who will never have the same features. Due to this, people, whether young or old, would constantly find ways to deal with work relationships.
In every organisation, there are different demands each age generation makes to another but one thing they all seek from each other, is respect. Both old and young colleagues desire to be respected by their team members. Often times, the older generations tend to seek more respect and usually detest being answerable to a younger colleague whose attitude they find unpleasant. Most of them consider taking orders from a younger person very insulting and could even resign if their boss is younger than they are.
On the other hand, the younger generation most likely would prefer if the age constraint is removed from the picture and everyone considered as equals. They would prefer to express themselves and relate with everyone on the same level without age being a barrier. With this mentality, when they are promoted to higher positions, they often do not give preference to age and could easily be seen as rude. Either ways, people in the workplace are left to deal with this dilemma every working day.
Here is a short story to drive home the point.
Kachi watched her supervisor, Miss Ibinabo, walk in majestically in that her noticeable Christian Louboutin heels that always announced her arrival. She grimaced as she heard her lashing out at everyone who seemed to be slacking on their task. Whenever she yelled at one person, her voice echoed over the entire place as though she was addressing everyone. When she spoke she expected a rapt attention which most of them gave subconsciously because of her commanding voice.
Though Miss Ibinabo was promoted to the supervisory position on the basis of her exposure and her creativity at work, she remained one of the youngest in the firm. She was barely twenty-eight and didn't have as much experience as Kachi and the rest of the employees. Kachi who was ten years older than her always felt degraded whenever she had to sit and listen to Miss Ibinabo speak or assess her work. It wasn't the things she said that pissed Kachi and other workers but her poor approach towards handling crises and the disrespect in her voice.
Outside the work environment Kachi could bet on her life that she would never succumb to taking orders from anyone younger than she is. She was certain Miss Ibinabo would never dare to speak to any older staff the manner she did if they had met outside the work environment. Everyone one knew her authority ended around the four walls of the company. Once Mr Fred in Kachi's department, who was in his early fifties, had threatened to slap the madness out of her and termed her childish when she talked down on his work.
Severally Kachi had felt the urge to confront Miss Ibinabo and talk some sense into her but she feared she might be misinterpreted as being envious of the younger lady. So each day, while Miss Ibinabo strolled from desk to desk with those her silence breaking heels, and begin to prove to everyone that she was the one in charge, Kachi would bite her tongue, swallow her words and let things slide. Today was one of those days, she would let peace reign.
***
Can you work for an employer or work under a supervisor who you are older than? Would the case be different if the supervisor was older? Let's know your thoughts in the comment session.
Written by Jennifer Chioma Amadi
Do you want to train your employees on work ethics? We can help! Send us an email at wecare@mapemond.com
DO BUSINESS BETTER!
Thursday, 13 September 2018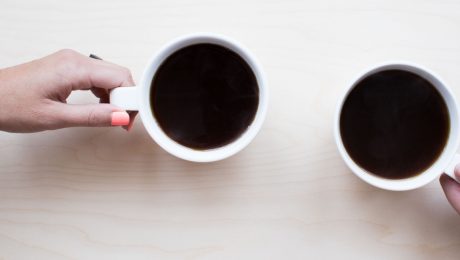 The story was told of a man who was completely unconscious and hospitalized at the University of Port Harcourt Teaching Hospital [UPTH]. His Wife didn't have a penny on her, but she had her husband's ATM Card with her; that would have been helpful, right? Wrong! She could not use it because she did not know the PIN. So the man's own money couldn't rescue him when he needed it most. His Wife had to ask other people for money or possibly borrow.
Another story was told of a Carpenter who lived somewhere in Port Harcourt. The Carpenter lived in a compound with his wife and children. The compound had two plots of land with an uncompleted building inside it, but the man built a makeshift home with wood by the fence where he lived with his family. As time went by, it was gathered that the man was once a laborer in the said property which his "Oga" was developing before he died. The story had it that the original owner of the property was building a house as a surprise gift for his girlfriend; he was married and of course his wife had no idea about this. So when he died, both girlfriend and wife didn't know about the property. Carpenter positioned himself as custodian and gradually started claiming ownership. He was the one who attended all meetings of Landlords and even Tenants.
Some level of secrecy becomes foolish if the right things aren't done.
Why do folks treat even the concept of writing a will with levity until some terminal disease or helpless situation comes lurking?
Why are folks so adamant to think that nothing bad will happen to them, so much that they never bother about succession planning even in their business endeavors until it is perhaps too late?
Why is the concept of passing the baton even in the realm of political and social leadership such a big issue in Africa? Why do we like to sit on things till we kick the bucket and we deny generations of what could have been a blessing to them?
If you are the only one with the password to your business email accounts, there's a problem, start working at fixing it. I guess this is why the request for next of kin is mandatory in most legal transactions, whether you like it or not the system compels you to present someone else to stand in should anything happen to you.
If you have no one in this whole world to trust with your ATM Card pin, you probably will need to re-evaluate your relationships.
Branding is much more than identity and marketing communications, it also has to do with how your business or organization is structured.
Written by Maple Dappa
Do you need help in any area of your brand? We would love to work with you. Please send us an email via wecare@mapemond.com
You get a free brand audit for contacting us!