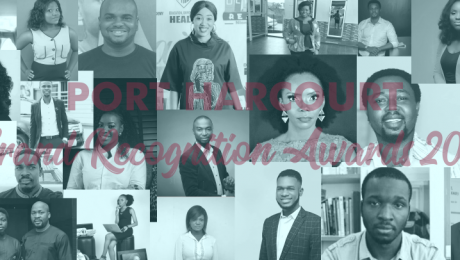 This award of recognition compiled by Mapemond Resources is the first of its kind for the organisation. This premier edition recognises both organisational and personal brands that have consistently created positive awareness and influence in the city of Port Harcourt and are completely changing the narratives in their various sectors against all odds. The awards are in no particular order and totally based on our observations and research.
We believe this could birth several other award categories with the sole purpose of supporting and promoting enterprise and community leadership.
Chinonso Kennedy Iwuh: BOLE FESTIVAL (for promoting Port Harcourt's culinary export, Bole)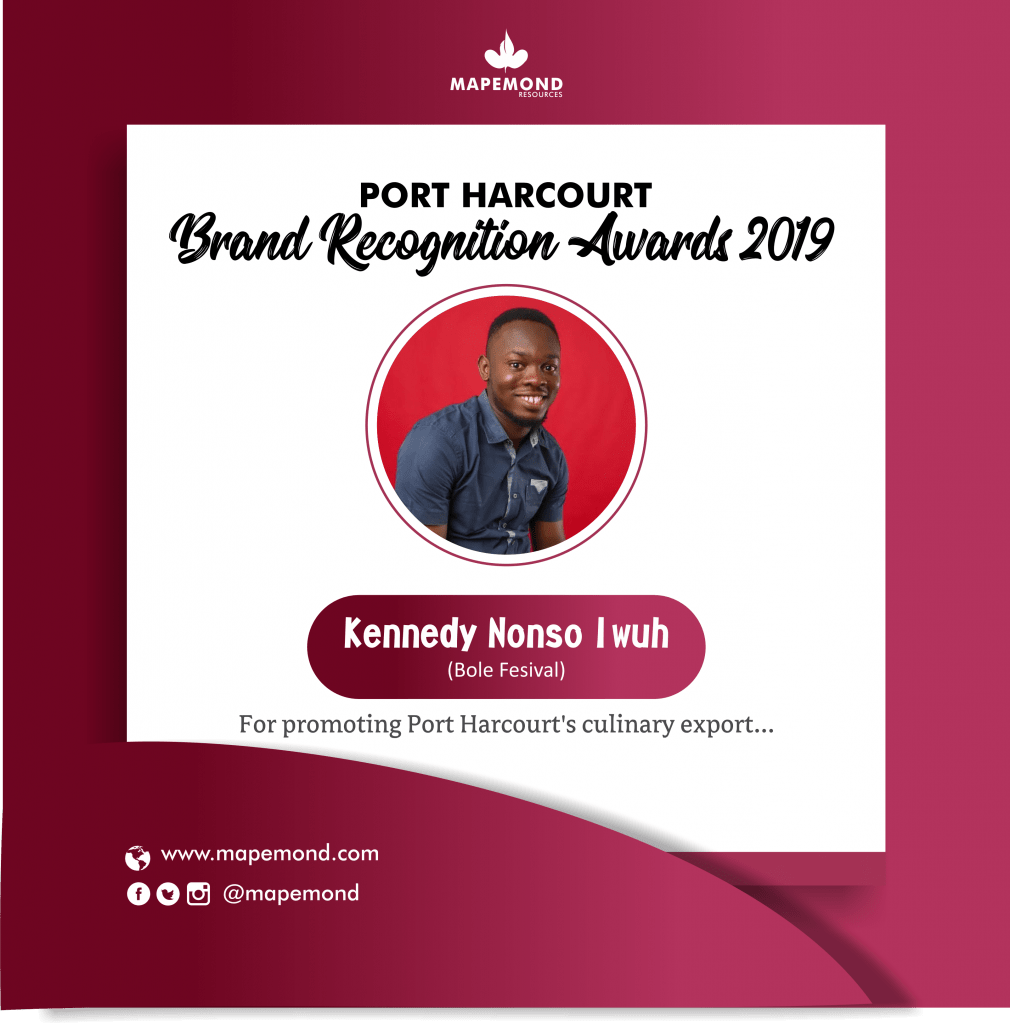 Bole Festival, a yearly food fair hosted by Chinonso and his team in the city of Port Harcourt started in 2017. It serves as a platform for Bole Vendors to display and promote their uniqueness and creativity in an atmosphere of zest and music. With two editions so far, the Bole Festival has attracted hundreds of food lovers thereby creating more awareness for Port Harcourt, the acclaimed Bole City. Thanks to Chinonso, Mayolein and their amazing Supporters!
2. Ibinabo Amakiri: THE CREATIVE HUB (bringing creative artists together)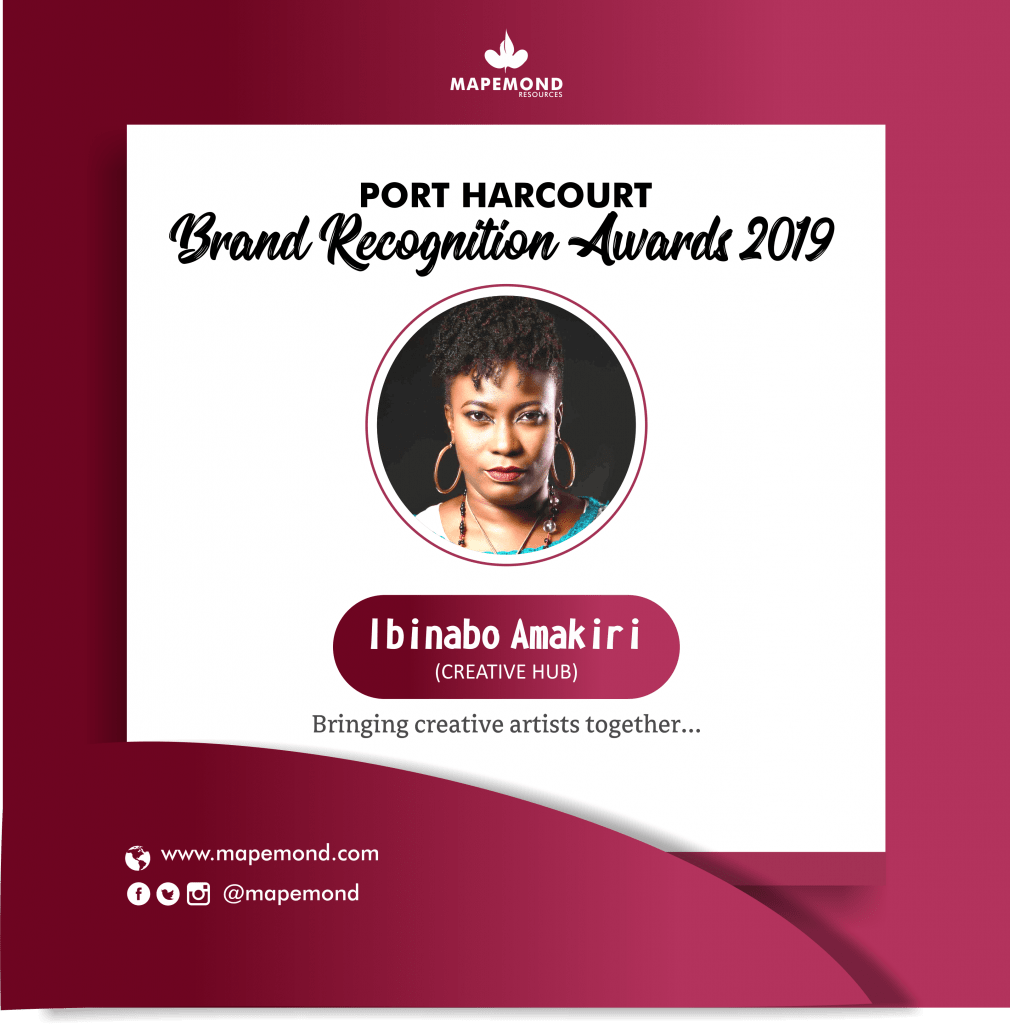 In a bid to solve the problem of workspace affecting creatives in Port Harcourt, Ibinabo Amakiri took the bold step to start a centre for creative minds, The Creative Hub. The hub opened on the 13th of January 2018 and since then it has become a safe space for Creative Entrepreneurs in Port Harcourt. It has hosted a lot of events and trainings from photography to music to handcraft and more, possibly the first of its kind in Port Harcourt. Thanks to an original afro woman, Aunty Ibinabo and her team!
3. Bruce Lucas: OLOTU SQUARE (building the tech community)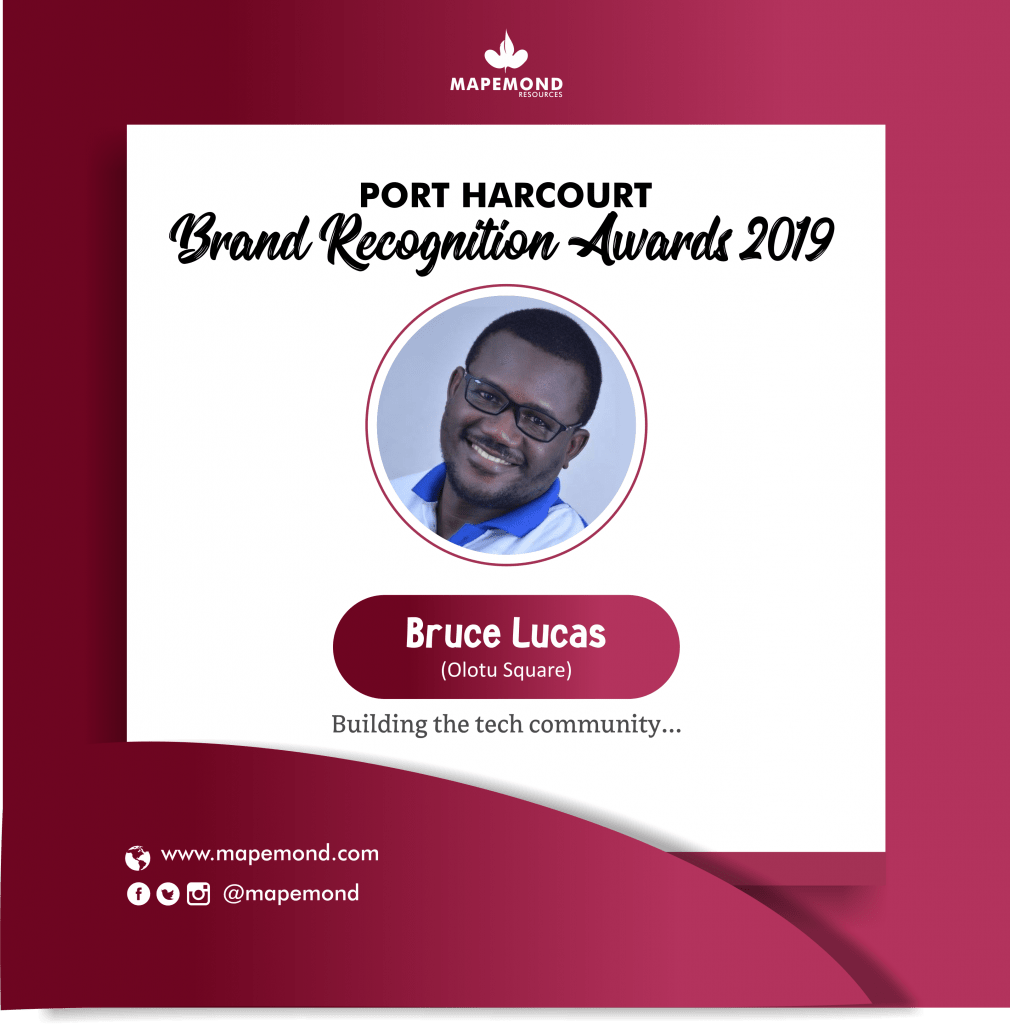 Since its inception, Olotu Square has provided workspace with constant power supply and internet to a budding community of tech enthusiasts, entrepreneurs and start-ups, assisting them with resources and partnership. It also provides these start-ups with business support, mentorship, incubation and relevant business network. Its team of creative designers and developers work tirelessly to build digital products that solve real needs. Quietly, Olotu Square is empowering the evolution of the average young mind across the Niger Delta region. Thanks to Chief Bruce and his square squad!
4. Uche Aniche: #STARTUPSOUTH [Startup ecosystem builder]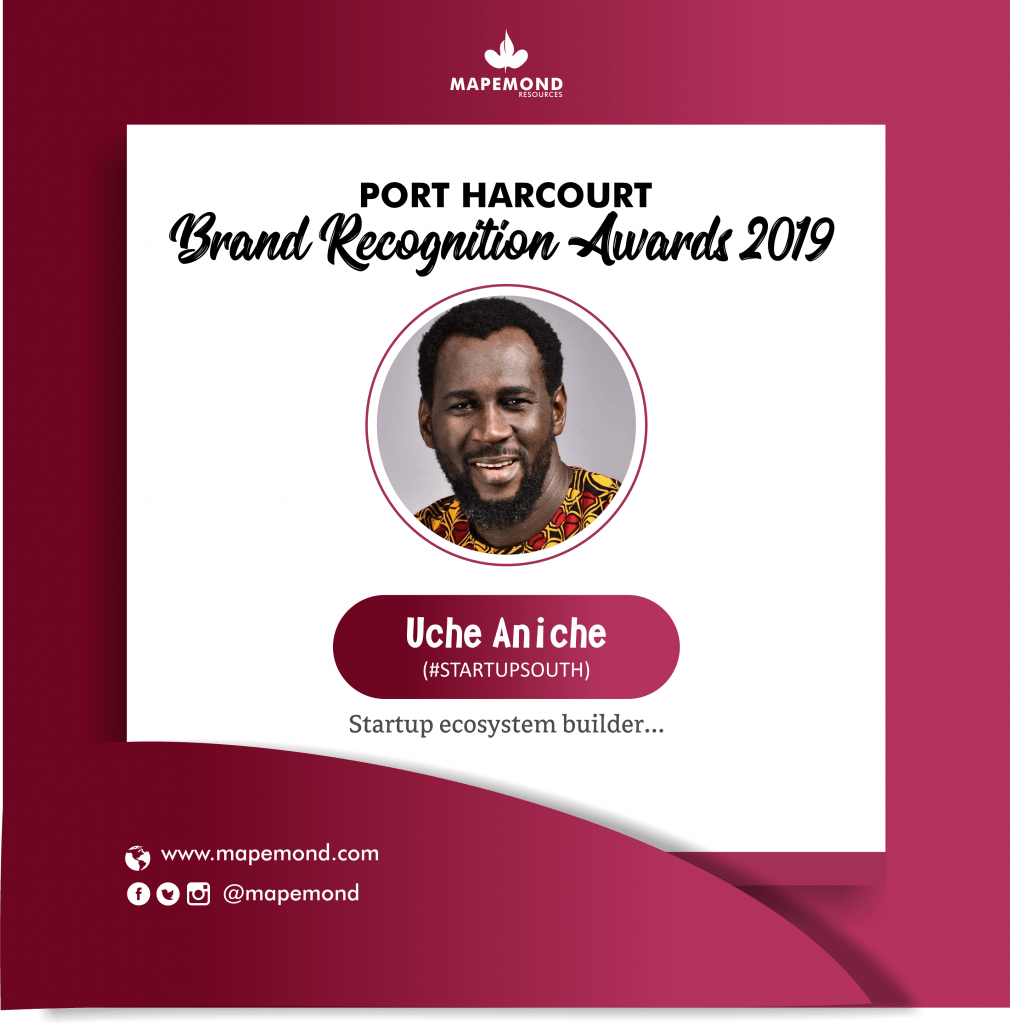 #StartupSouth is an initiative that convenes policy makers, business leaders, professionals, start-up founders, investors and stakeholders from all walks of life to a chosen city within the South-South and South-East region of Nigeria annually. It achieves this by organising yearly conferences packed with Fireside chats and pitch sessions to inspire emerging and aspiring start-ups.
One of #StartupSouth's goals is to link active communities and clusters in target cities/states. The first formal angel investment network in the South-South and South-East region, SSEAN, was birthed through the Start-up South initiative and its strategic partners.
Startup South has so far hosted four conferences with the fifth underway later this year, through these conferences the initiative has reached over 70 Startup Teams and over 5000 Participants cumulatively. Thanks to the Field Marshall, Uche and everyone making it happen!
5. EBENEZER WIKINA (Glocal Media Impact)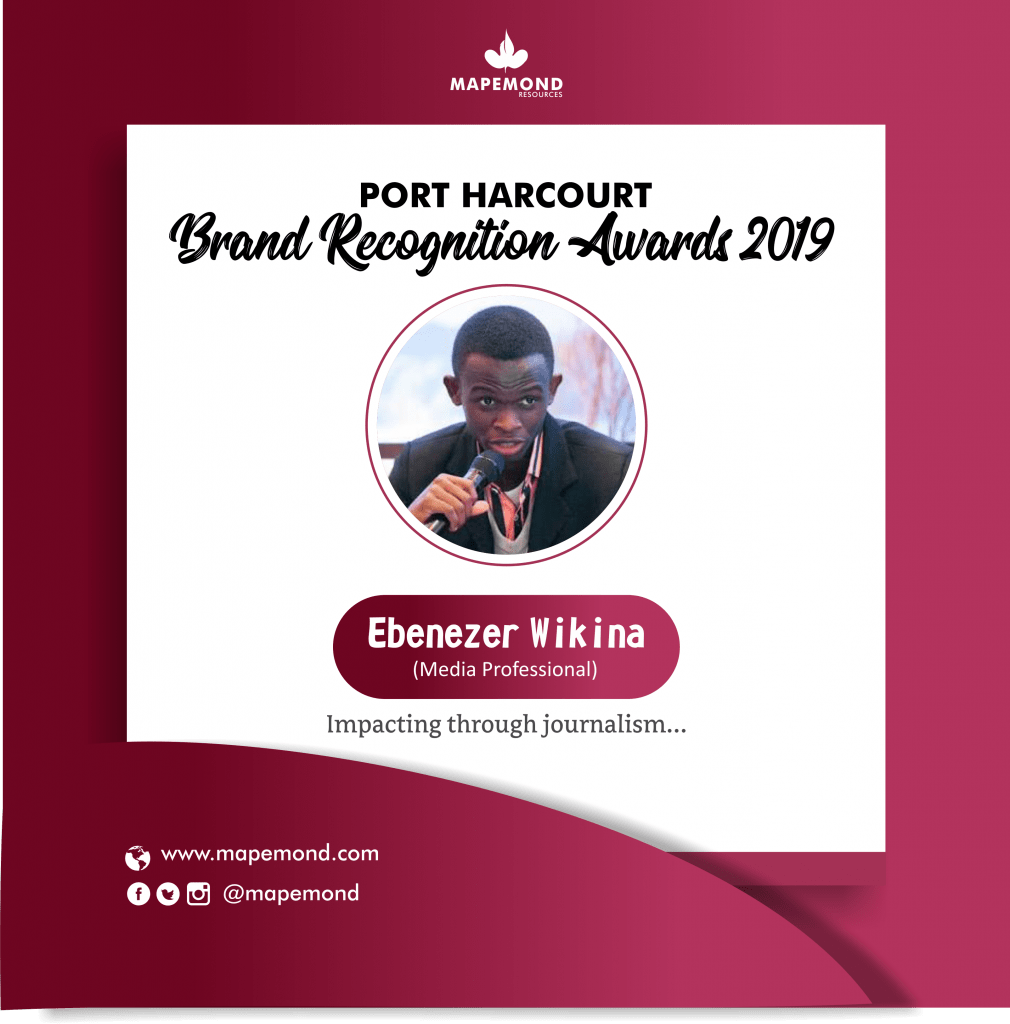 Ebenezer Wikina is a 27-year-old successful online journalist who started his career as a blogger using a small Nokia phone and is now an international figure. He hosted an interview series called 'The Stroll' through which he has engaged over 120 global leaders and professionals including;
Amina Mohammed (Deputy United Nations Secretary General)
Mr Michael Moller (Director-General, United Nations Office Geneva)
Elsie Kanza (Head of Africa, World Economic Forum)
Rt. Hon Ken Macintosh (Presiding Officer, Scottish Parliament)
Crown Prince Haakon Magnus (Crown Prince of Norway)
Richard Wurman (Founder of TED)
Stephen Sackur (Host, BBC HARDtalk)
The CNN Freedom Project
Femi Oke (Host of Al Jazeera's 'The Stream')
And many others
Ebenezer is a recipient of several awards/recognitions such as: Soundcity Africa MVP award for Community Development (2019); The Future Award for Public Service (2018); Fellow, British Council's Future News Worldwide (2018); Fellow, Global Investigative Journalism Network (2017); and Port Harcourt Business and People's Award (2015). Keep soaring, Ebeni!
6. KEN SARO WIWA INNOVATION HUB (youth development through tech)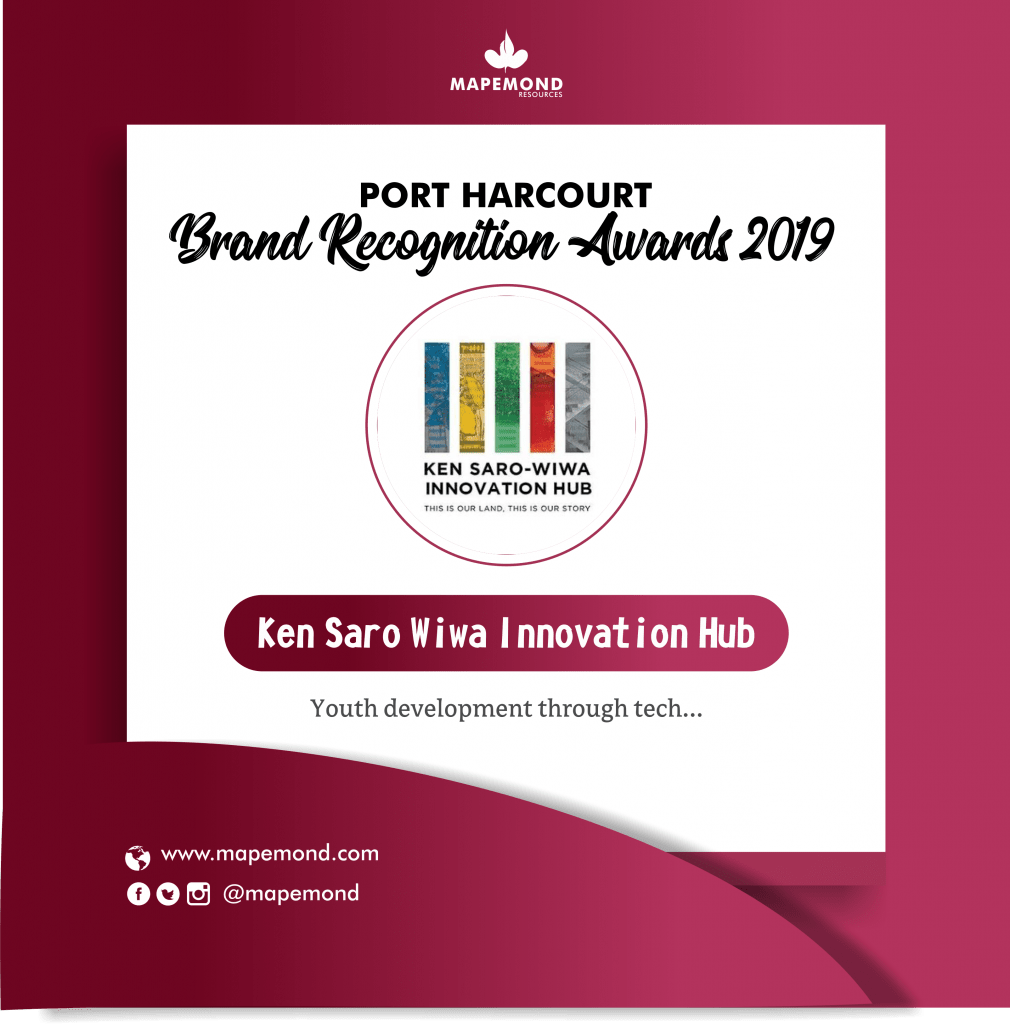 Named after the late Icon, Ken Saro Wiwa Innovation Hub is priming a new breed of young people in a part of town that was once known for a high level of youth restiveness. This for us at Mapemond is real impact and worthy of recognition. The hub has been a knowledge exchange centre were stakeholders in the Tech industry involving designers, developers, programmers, data analysts and entrepreneurs share ideas and knowledge for the greater advancement of businesses and technology in the state.
Under the leadership of Gino Osahon the manager, the hub has successfully hosted more than 20 Tech events since November 2017 and brought over 40 developers from all parts of the country to build quite a number of solutions that aid Startup SMEs and entrepreneurs in the Niger Delta. Shout out to all crew members of KSWIH!
7. Donald Okudu: TEDx PORT HARCOURT (telling stories that matter)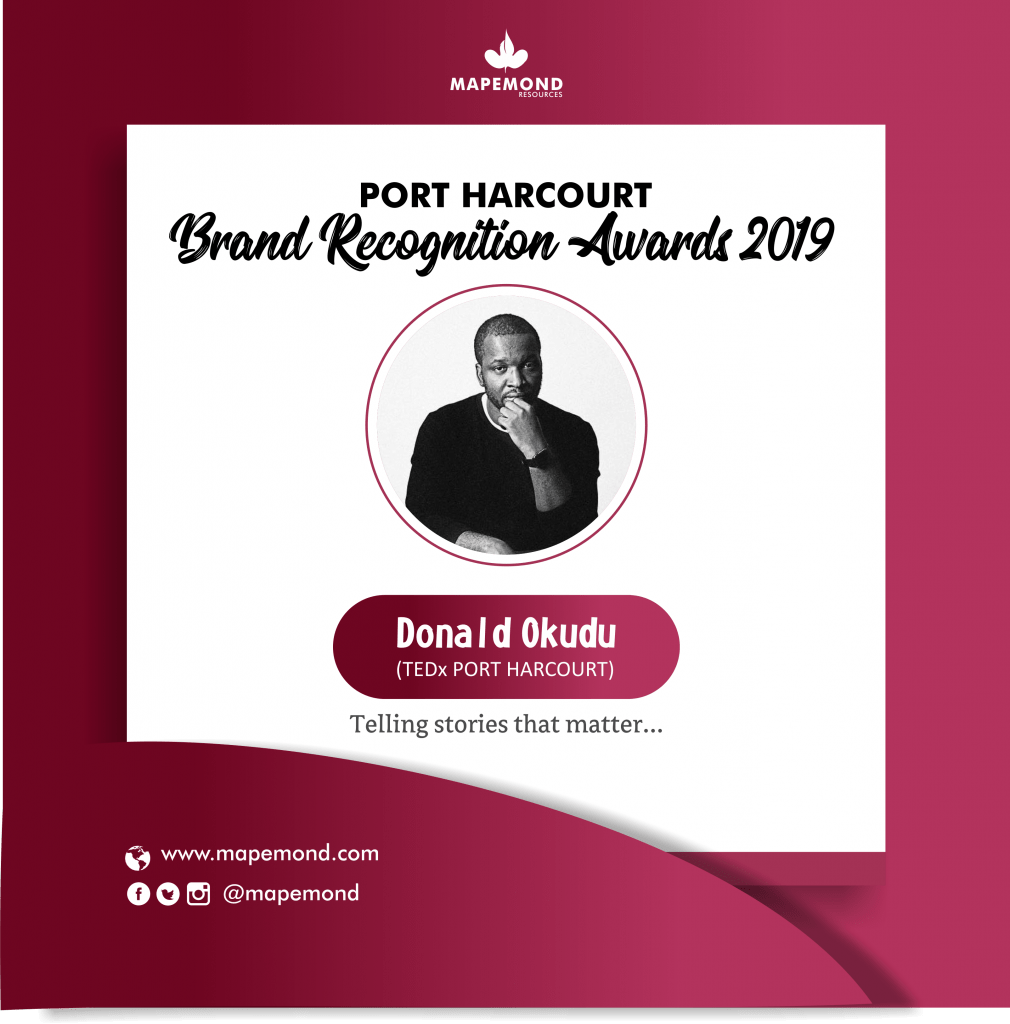 TEDxPortHarcourt started in 2014 when Donald Okudu became a primary licensee to host the independent version of TED Talk. This TEDx program is strategically organised to promote ideas that are worth sharing which eventually would shape people's perspective about different subject matters.
For the past five years, TEDxPortHarcourt conferences have convened several speakers giving each a platform to share innovative ideas here in the city of Port Harcourt. With Donald Okudu spearheading it, the project continues to evolve and initiate more programs asides the regular. A recently added program is TEDxPortHarcourt Salon, a mixture of talks, workshops and interaction, organised ahead of the main event in November.
We heard from a bird that TEDxPortHarcourt organizes the best salons across the globe. Thanks to Senibo Donald and crew!
8. Kenneth George Kalio: Port Harcourt International Food Festival (promoting food culture)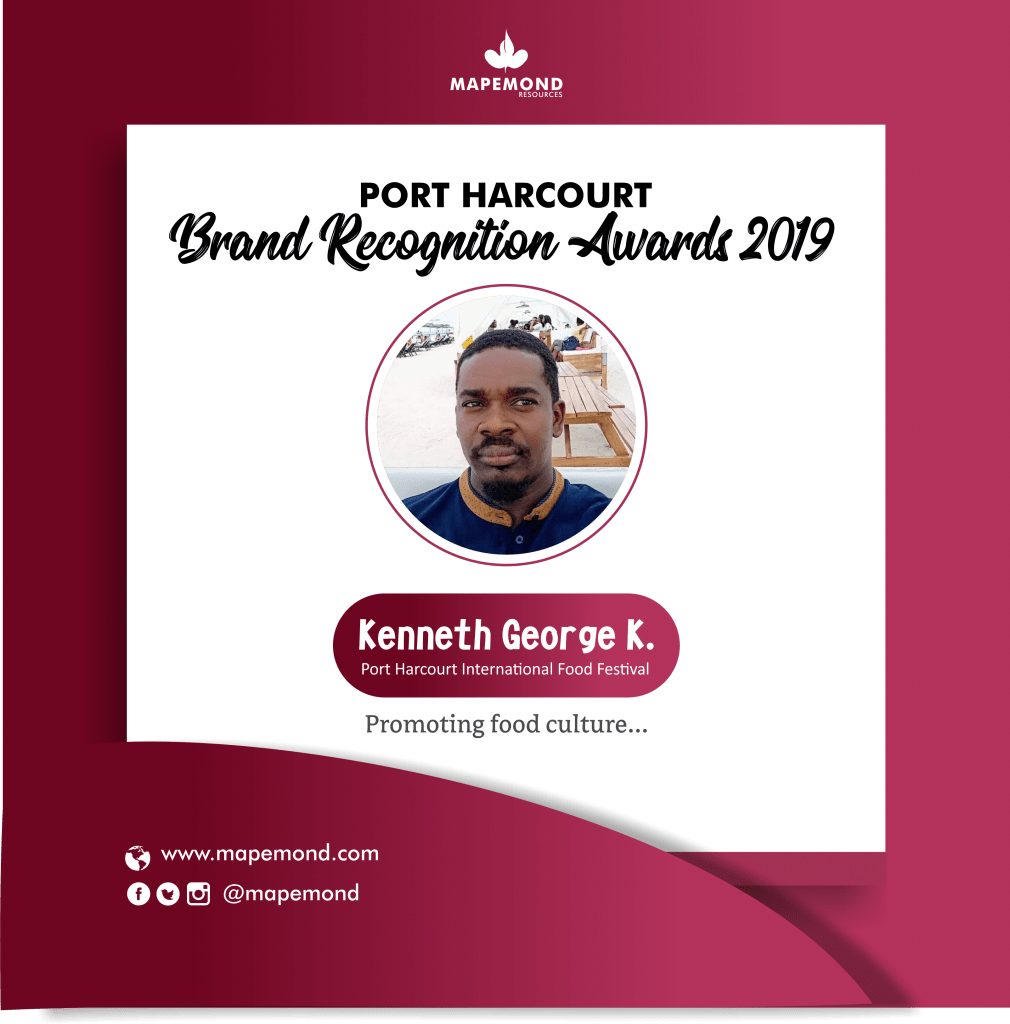 The Port Harcourt International Food Festival is one of the most prestigious food festivals in Port Harcourt. It has gained its popularity from creative display of rich varieties of food, exotic drinks, and remarkable moments. Yearly, it attracts food vendors, culinary and lifestyle enthusiasts who explore different food cultures.
The food festival has awakened the interest of many towards the food and lifestyle industry in Port Harcourt thereby bringing about visibility, promoting growth and celebrating the culture of the city. Thank you Iyo and the Volunteers!
9. TECH CREEK (bridging the gap between public and private tech initiatives)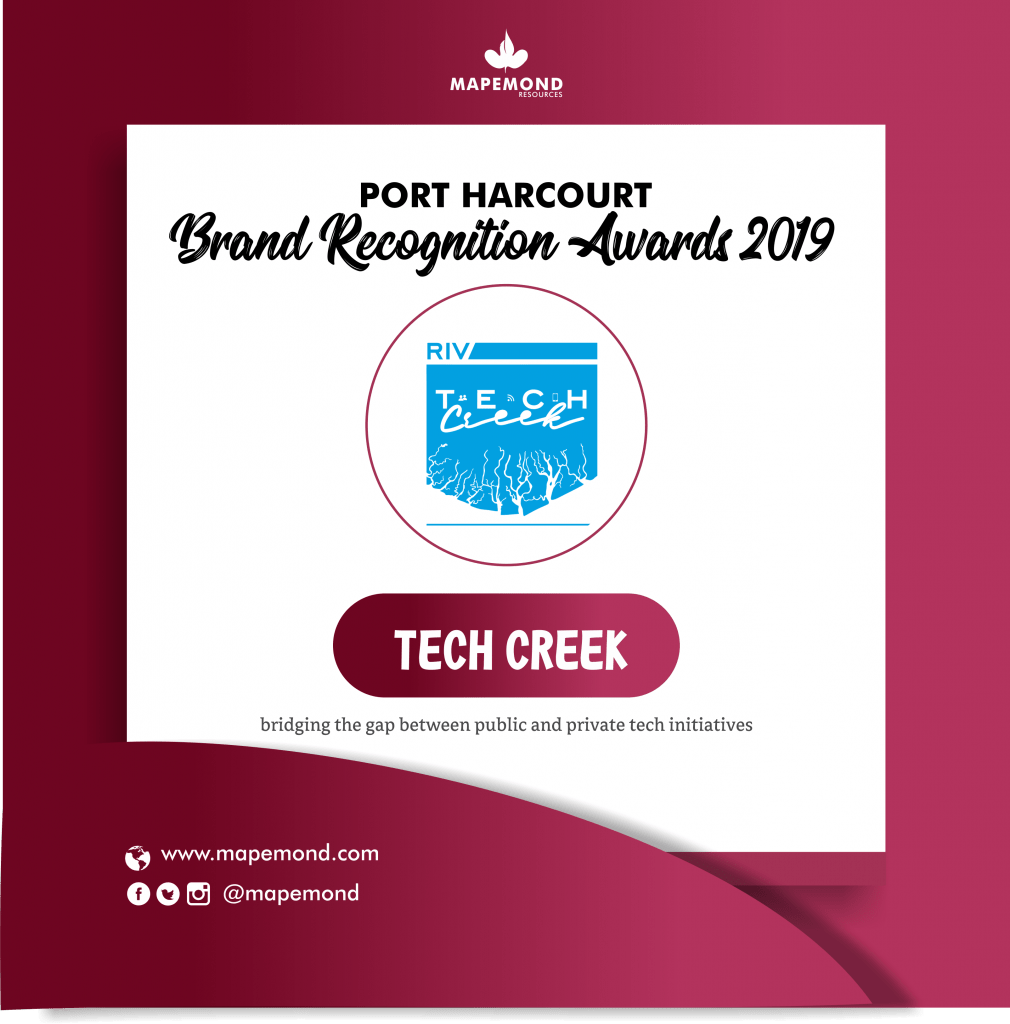 TechCreek is an environment for nurturing young and innovative entrepreneurs in Port Harcourt and influencing their lives with trendy digital and IT skills. It is involved in community development thereby adding its quota to the 'new economy' of Rivers State.
TechCreek has made tremendous impact through regular free trainings on different skills. It has provided a conducive environment for ICT enthusiasts to work and providing an open Wi-Fi connection that enables users gain access to the internet for both personal and business purposes. It has also played host to several tech and non-tech events from Fashion to TEDx to Employability Bootcamps and more. Thanks to the Creekers!
10. Tonye Briggs: Port Harcourt in Pictures (visual story telling)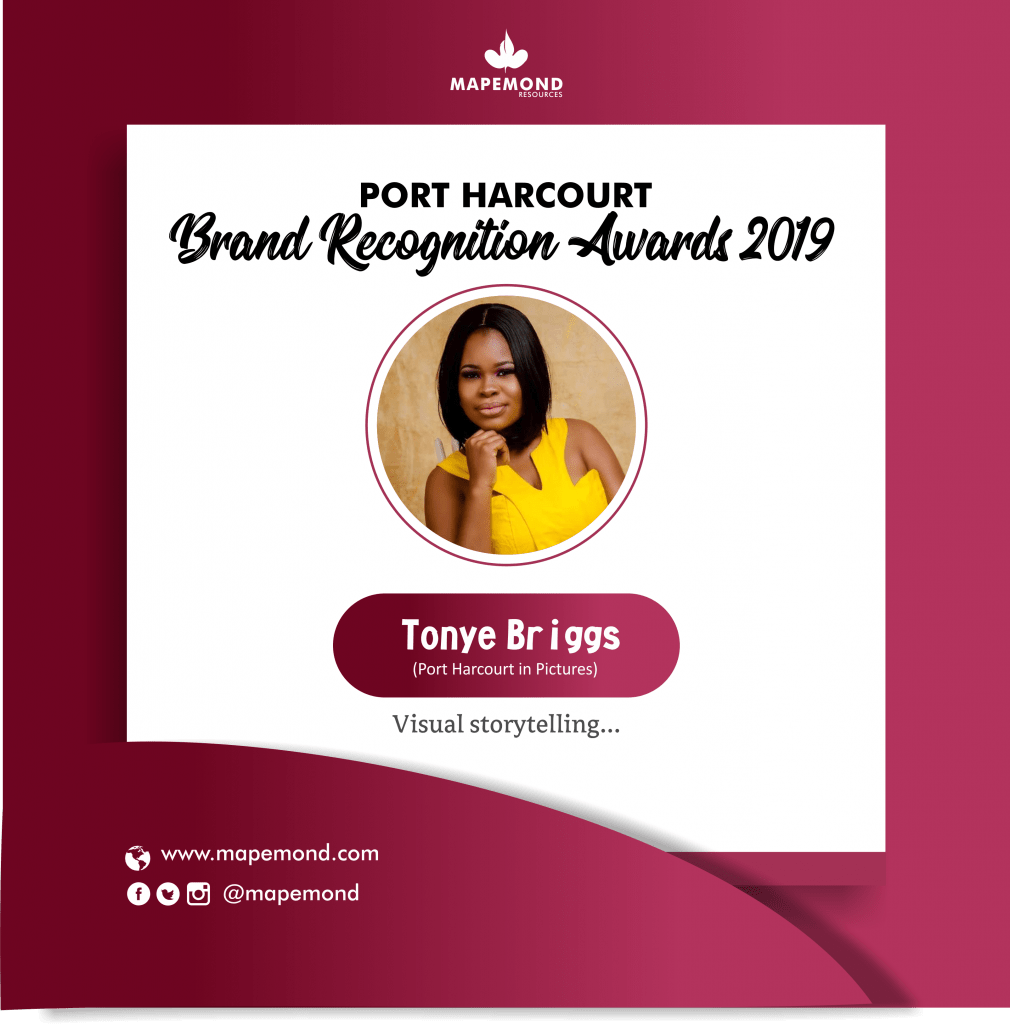 Port Harcourt in Pictures is an initiative that has proven the statement, "pictures tell a thousand stories" true. Since its inception, it has continued to tell the story of Port Harcourt through several breath taking snapshots of the city.
Tonye Briggs (@tyBRIGGS) is the brain behind this brilliant concept, @phcinpictures, that serves as a guide for strangers as it highlights places, events, food, and job opportunities in the city. The brand has further promoted Port Harcourt's culture and created more awareness for the emerging city. Keep up the good work, Tonye!
11. STEADY RUN (for promoting a culture of fitness)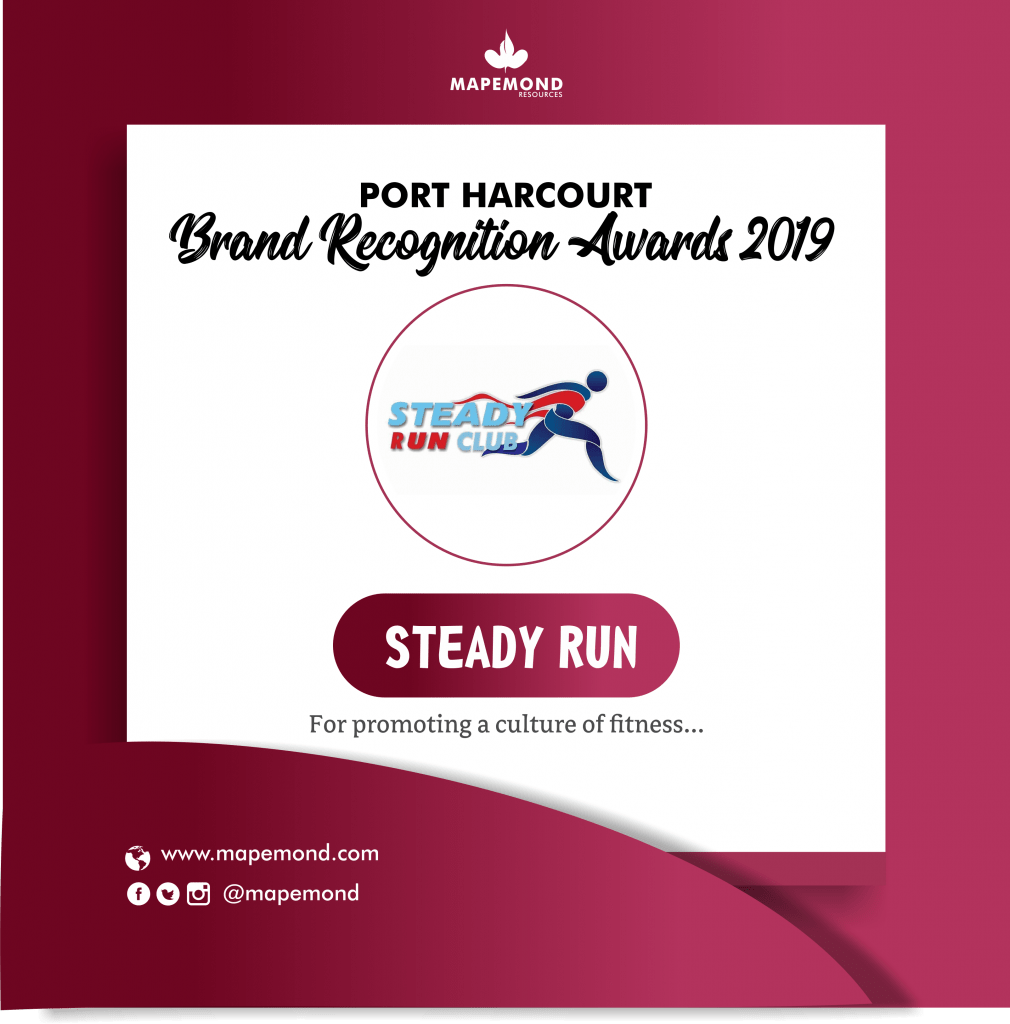 Steady Run Club is a popular fitness club that promotes health and wellness. Steady Idisi in the city of Port Harcourt, Nigeria, where it carries out its health related campaigns, founded it. Steady Run, known for its consistency and creativity also organized a half-marathon in 2018. Every Sunday evening, the club selects a particular area in the city where members converge to run and network. Thank you for keeping Port Harcourt fit!
12. Esther Nweje: ZINNY STYLES (for keeping the fashion space lit)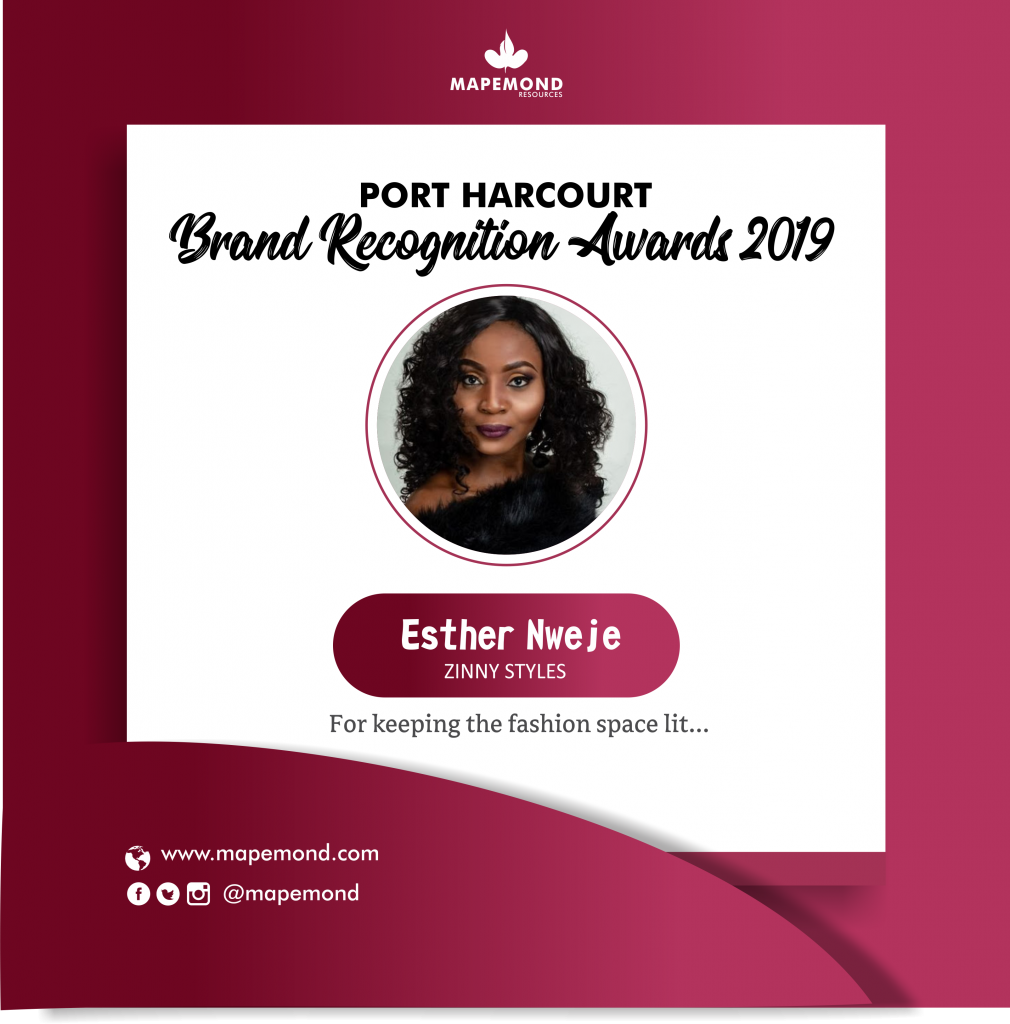 Zinny Styles is a bespoke brand that deals in image management for both personal and corporate brands, enhancing fashion and lifestyle in Port Harcourt. This exceptional brand is spearheaded by Esther Nweje, an entrepreneur and image consultant. She is also a TV presenter on Silverbird TV, where she hosts her show His and Hers. Esther progressively remains creative through special events she organises such as the Zinny Night of Style and others. Hey Zinny, you go girl!
13. Global Shapers Community (for empowering young individuals)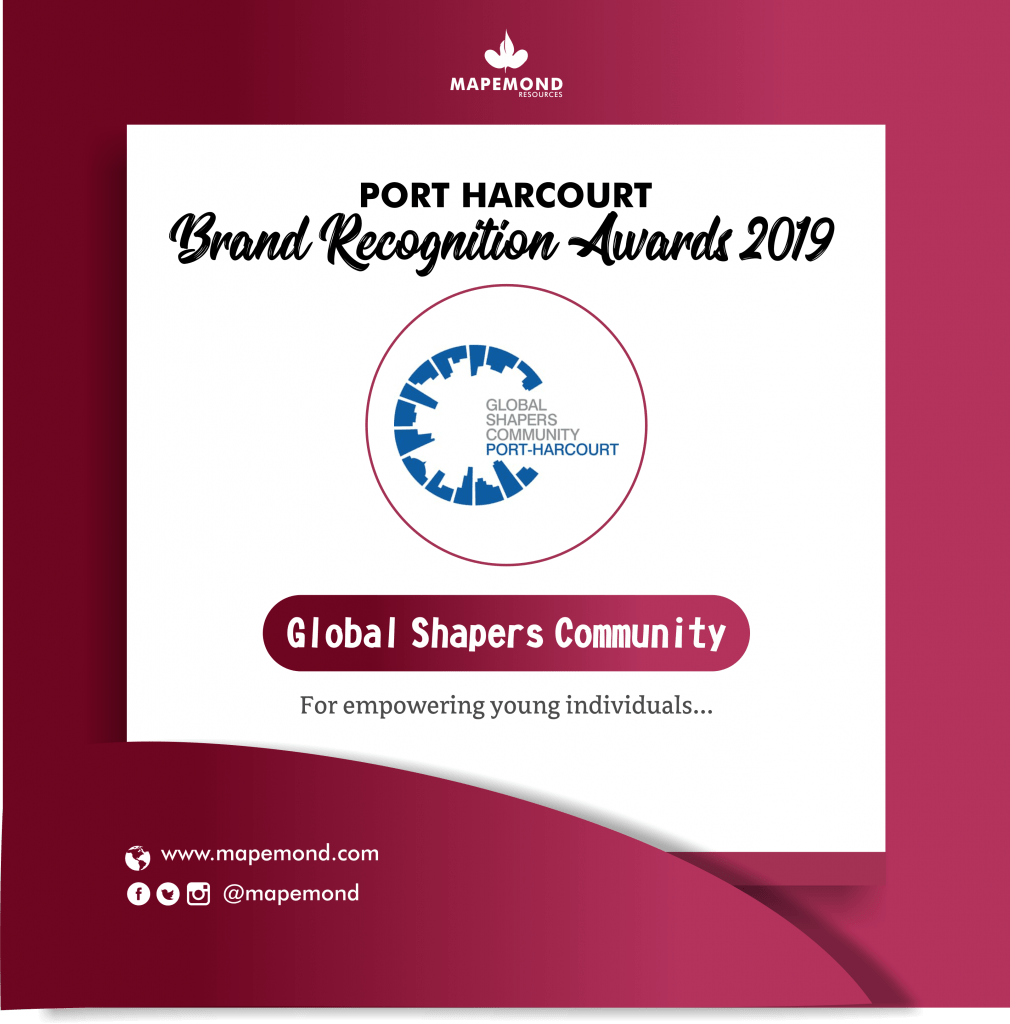 Global Shapers Community Port Harcourt, a sub-branch of the World Economic Forum's initiative, has been in the business of empowering young people who will serve as change agents locally, regionally and globally. This community of impact driven young leaders regardless of the huge barriers and societal setbacks have continued to challenge the status quo. Since the hub's inception in Port Harcourt, the global shapers have consistently initiated and implemented several projects geared towards social and community change. They have indeed proven that change begins with each of us. Up, Shapers!
14. Richard Chilee (an exceptional consultant)
Richard Chile is the founder of Richard & Malcolm Consultancy; a business development and management consultancy firm established in 2016, with the aim of aiding business ventures in their quest for business success. As a certified Management Consultant, Richard serves as the principal consultant and through this medium, he has helped many businesses and business owners stand strong. Join us and appreciate an Enabler, Richard!
15. Emeka Nobis (an outstanding personal brand)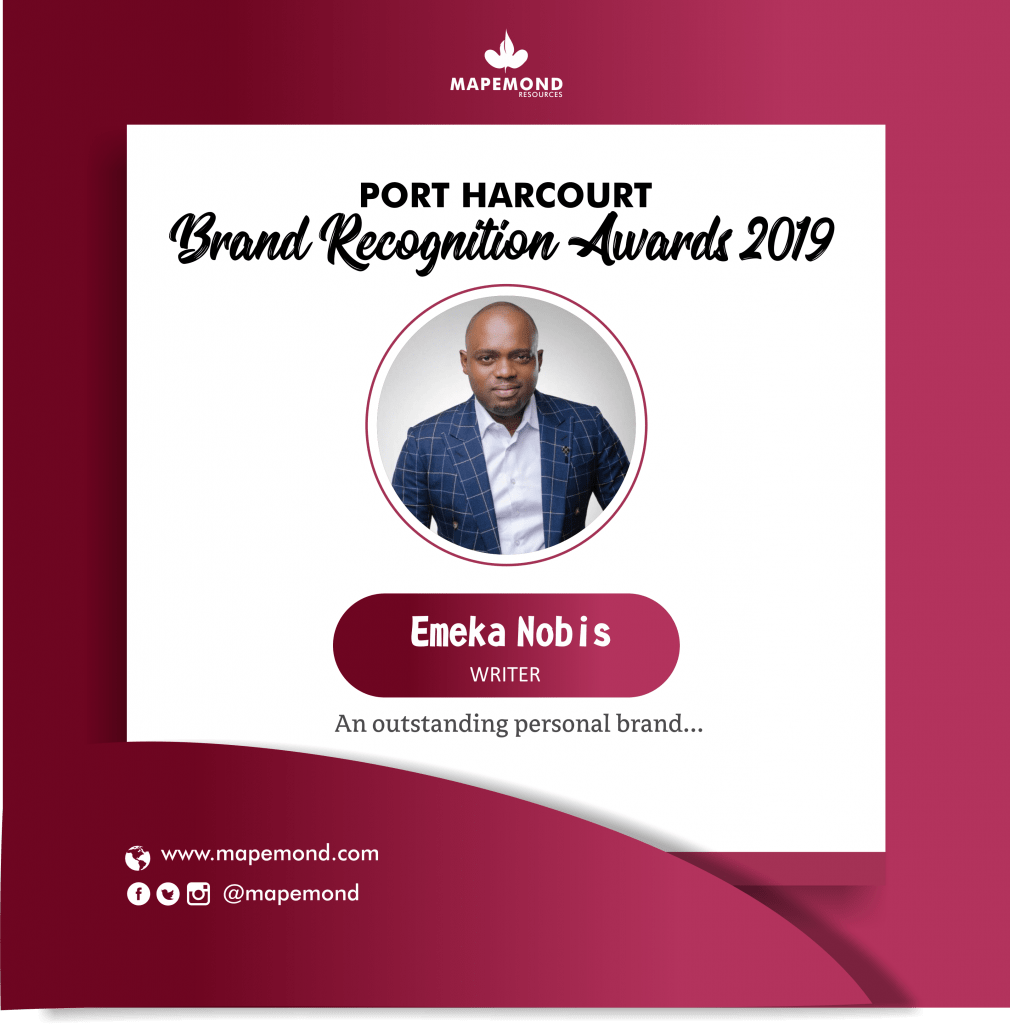 Emeka Nobis, is a classic writer, blogger, Thought Leader, Coach, Business Consultant and Trainer, a Husband and a Father of three beautiful kids. Emeka is a man who understands the relevance of our individual innate gifts to humanity.
This understanding was what influenced his decision to resign from a multinational oil servicing company, with which he had worked for ten years as a Mechanical Engineer to focus on creating a platform that would aid in building people to become exceptional in sharing their unique messages with humanity, not held back by fear, doubt or confusion. He has also given himself to encouraging and helping people build profitable business systems that would bring back good yield.
He serves as Brand Ambassador to multiple organizations.
He is a social media influencer in every sense of the term.
He is the founder of the Facebook Group – Pen and Ink Matters
He's a TEDx Speaker and has been invited to speak on reputable Radio stations such as Nigeria Info FM, Rhythm FM, Wazobia FM, to mention a few.
He has also featured in lots and lots of prints and digitals media.
He has authored 11 books in total (4 free books and 7 paid books) including 'Grow Your Platform' and 'Four Foot Five: Hidden Parts That Build Businesses'
Emeka has also used his growing influence to raise funds (crowd funding) for individuals who have at some point been knocked down by life and could not help themselves. He is a man of compassion and has made the writing career become more enviable and respected within his sphere of influence. We celebrate you, Emmyboy!
16. Onimim Fifi Karibo: Fifi's Food House (making food fun)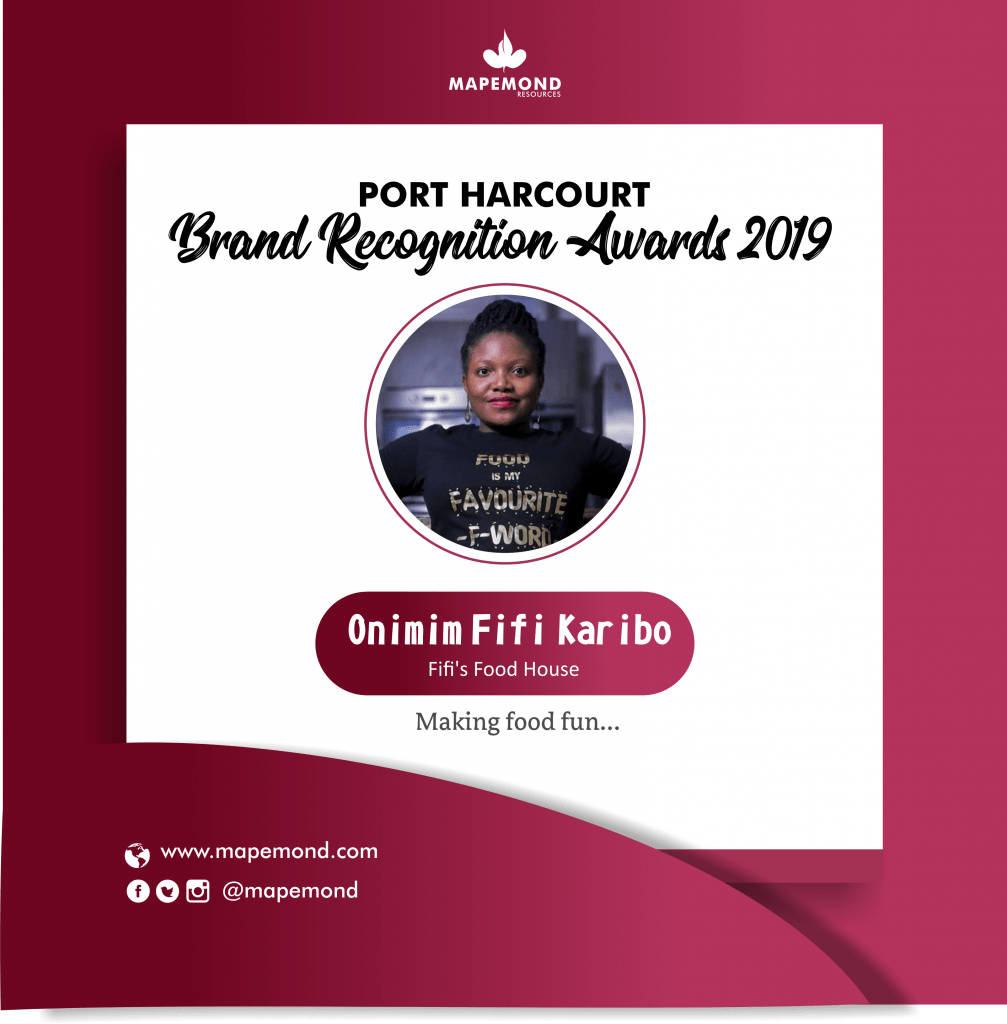 The spontaneous Onimim Fifi Karibo, through her consistency in blowing our minds away with good food has earned our recognition. As a young entrepreneur, Fifi started her food business in March 2016. We could not help but recognize the love and humour with which Fifi sells her food business. Fiyeba, thanks for cheering our hearts and bellies each passing day!
17. Oseyomon Ighodaloh: Bamboo Real Estate (he means business)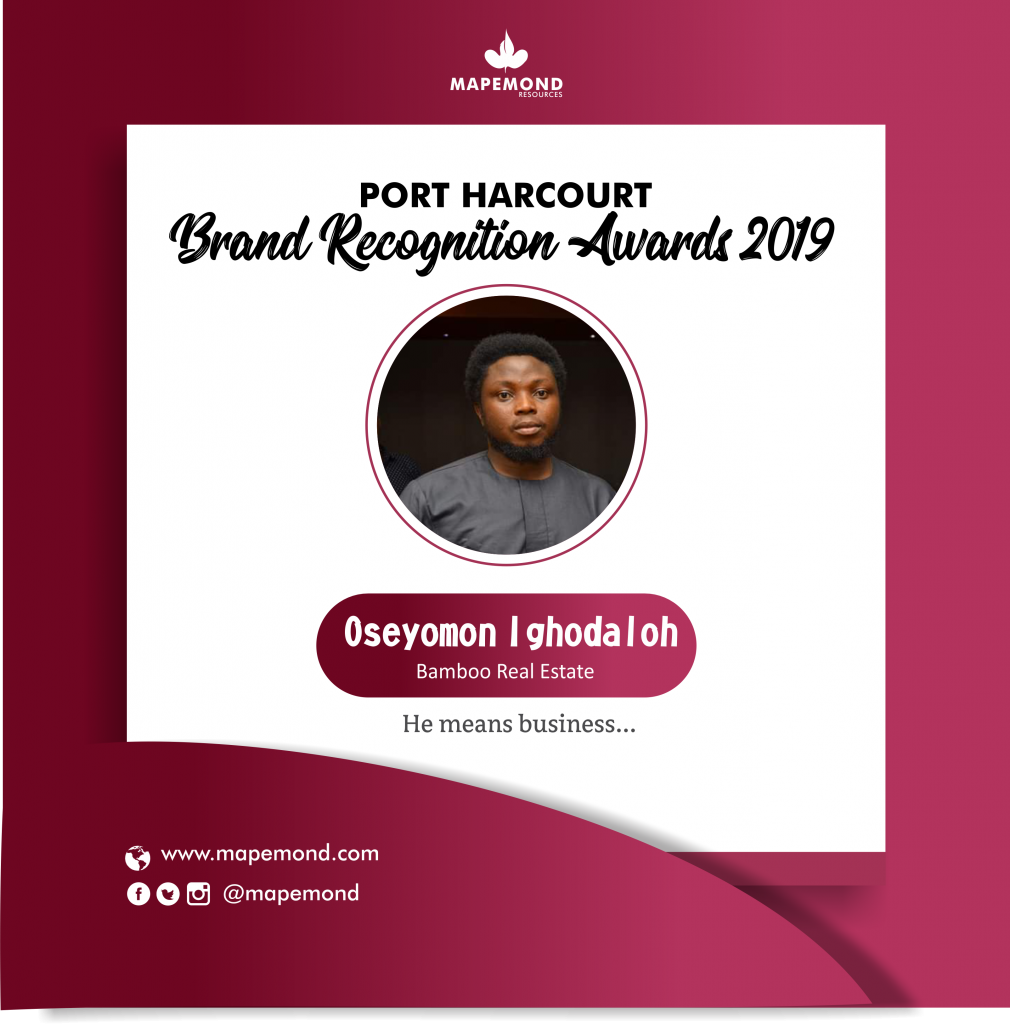 Oseyomon is the founder of Bamboo Real Estate, a company he founded in 2018 with the goal of getting the younger generation to become land owners through the company's convenient payment plan that takes consideration of their income.
Still a young venture, Oseyomon has shown guts and zeal that many entrepreneurs with older ventures are yet to show. Bamboo just could not escape our attention with how seriously they take Brand Visibility, something dear to our hearts!
In the words of Bamboo, "DON'T WAIT TO BUY LAND, BUY LAND AND WAIT." Kudos to the Bamboo gang!
18. Bereni D. Fiberesima: Startup Port Harcourt (a startup community pillar)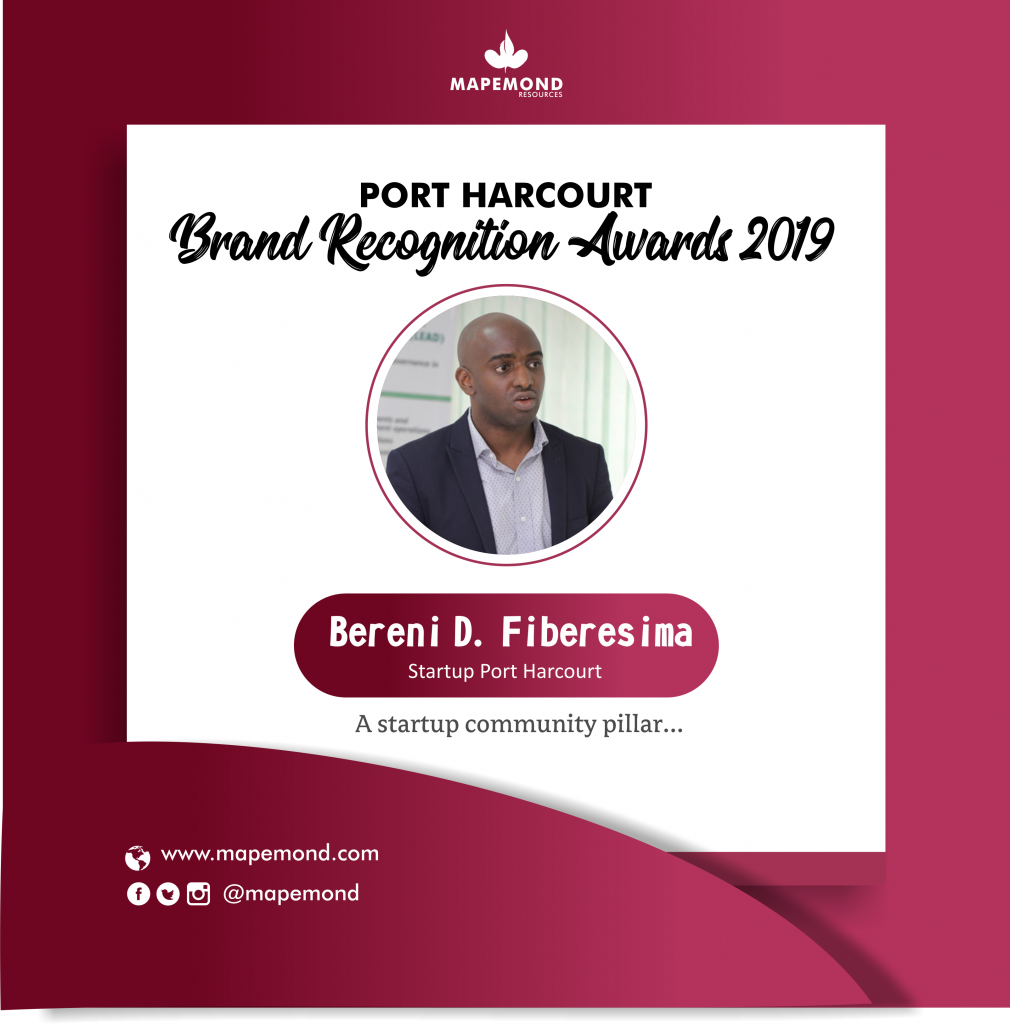 Startup Port Harcourt is the community of startup founders and enthusiasts in Port Harcourt, their mission is to support and engender the growth of scalable ventures in the city. Bereni Fiberesima, the founder of Netopps, coordinates Startup Port Harcourt. The community organizes an annual one-week long event called Startup Port Harcourt Week where discussions that shapes the ecosystem occur. Thank you for all you do, Sir Bereni!
19. Yibo Koko: Seki Dance (something good from the mangroves)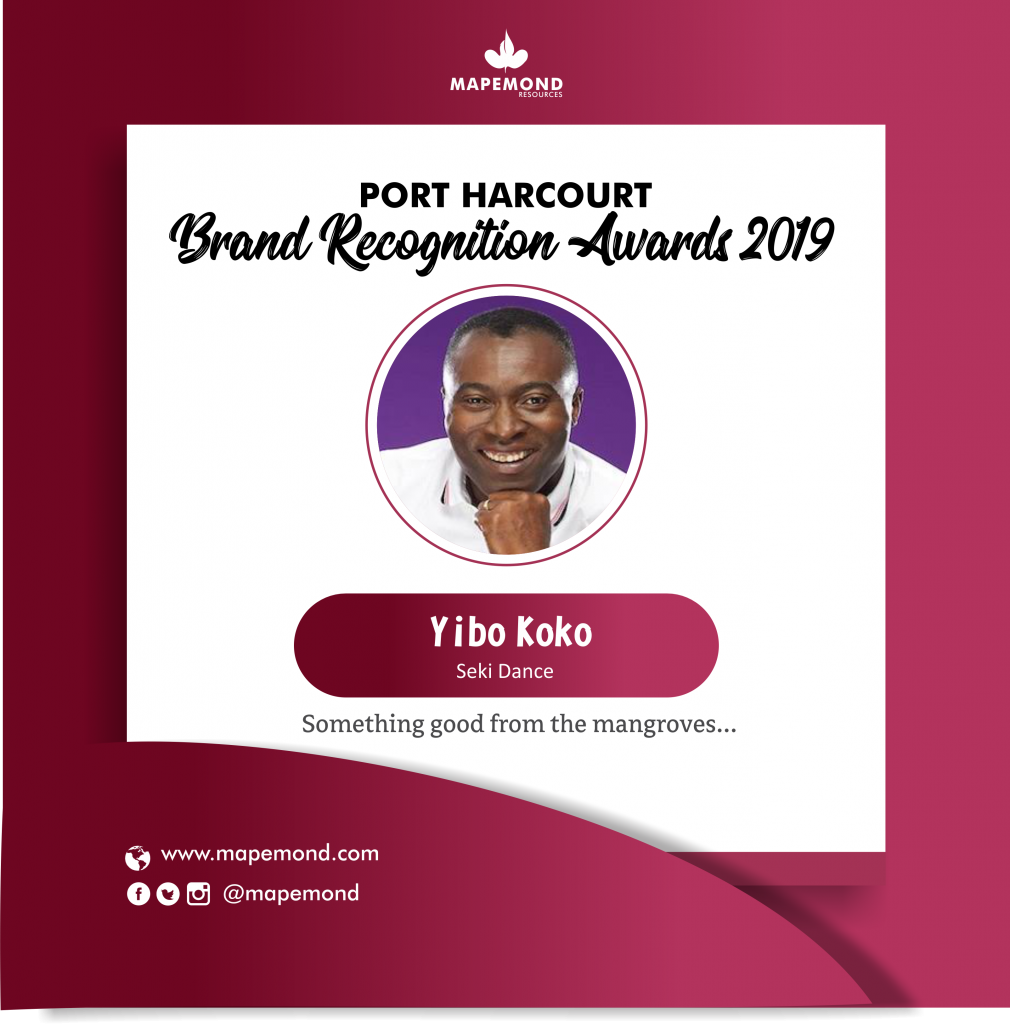 Seki dance is a comeback of the Niger Delta's heritage and culture.  It is portrayed in a well-defined cultural dance, where the dancers array themselves in an attire to maintain the culture and norm of the Niger Delta people and Africa as a whole.
He designed the Rivers State carnival popularly called CARNIRIV in 2008 and was appointed Creative Consultant to Masta Blasta Band, Calabar Carnival. He also served as Concept Designer/implementation and delivery – People of The World Band, Nottinghill Carnival emerging with an award for 'Best Float Nottinghill Carnival London 2013. Yibo Koko has featured on CNN's programme, African Voices, during which he displayed the Seki dance to the world. All these and many more has made Yibo a Niger Delta darling. Well done, Uncle Yibs!
20. Ugochukwu Nkwocha: 9JACODEKIDS (catching them young)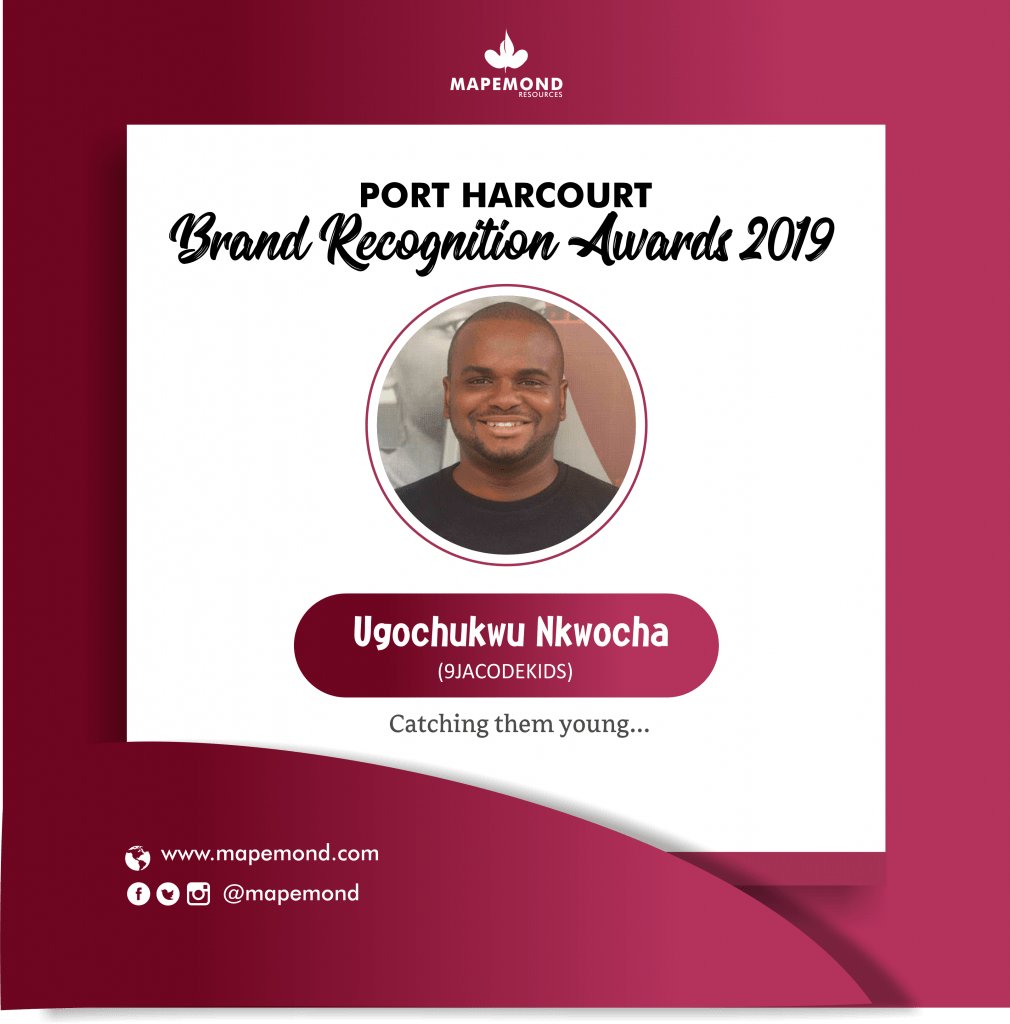 Since its inception in 2016, 9JaCodeKids has been teaching kids between the ages of 4-16 to develop coding skills for Web Designing, Mobile App Design, Robotics and Artificial Intelligence. Some of the kids Ugochukwu has trained recently featured on BBC and as a result, he has been a guest at media houses to share his story. He was even a guest at Channels TV most recently.
This recognition award is specifically because no day passes by without Ugochukwu talking about his work and he pays attention to the essentials of business development and branding, the very things our heart beats for. Kudos to Ugochukwu and the awesome minds working with him!
21. Wendy Prince Amahdi : WOMEN IN PORT HARCOURT (for supporting business women)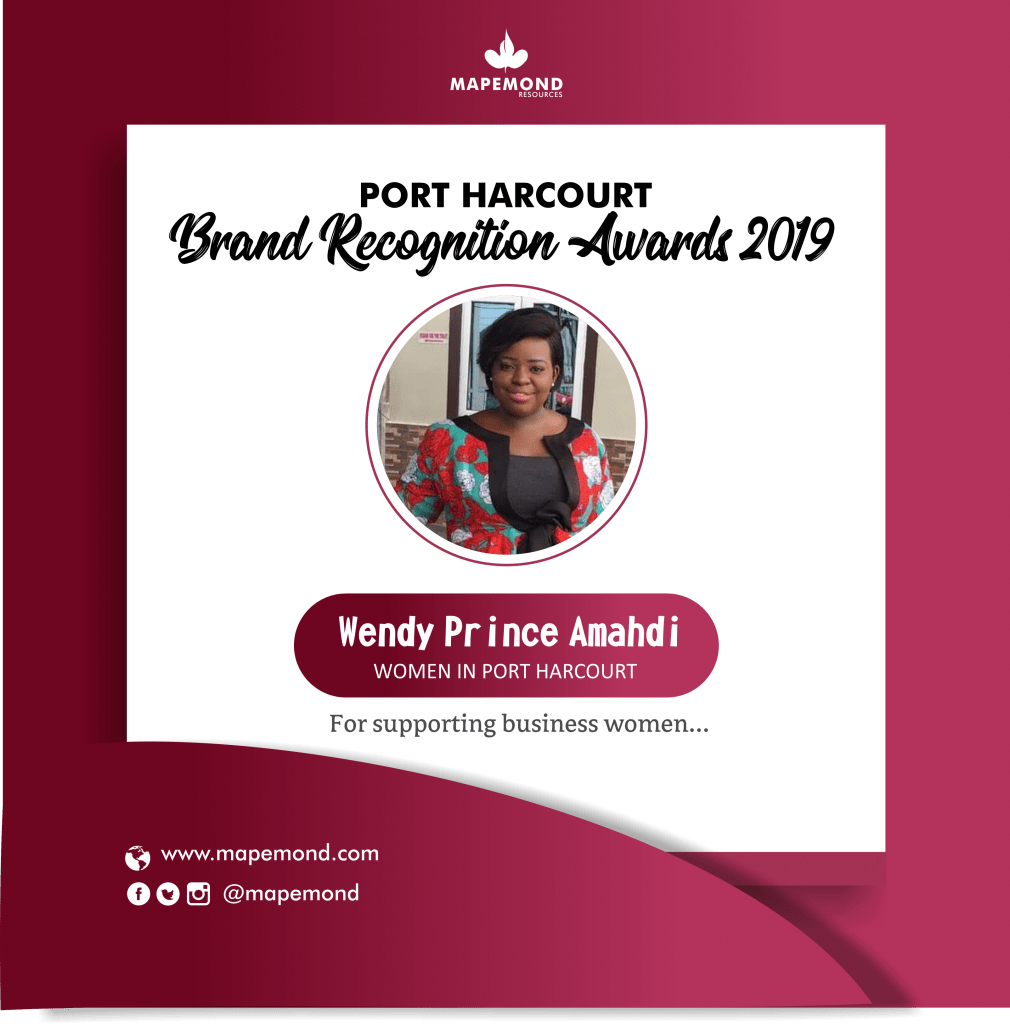 Wendy is unarguably one of the most notable business influencers in Port Harcourt connecting entrepreneurs and customers on a single social media platform, Instagram. Her platform has grown constantly over the months and she has been of tremendous support to both customers seeking guidance and vendors seeking audience.
Lately, she started compiling a database of vendors that will be readily accessible to her teeming followers. We also gathered that she has partners who provide photography and videography services at affordable rates to vendors seeking to create visual content for their products and services.
If there is such a thing as a Digital Amazon, Wendy is our pick!
22. Nnamdi Ibe: Excel and Grace (making business sense)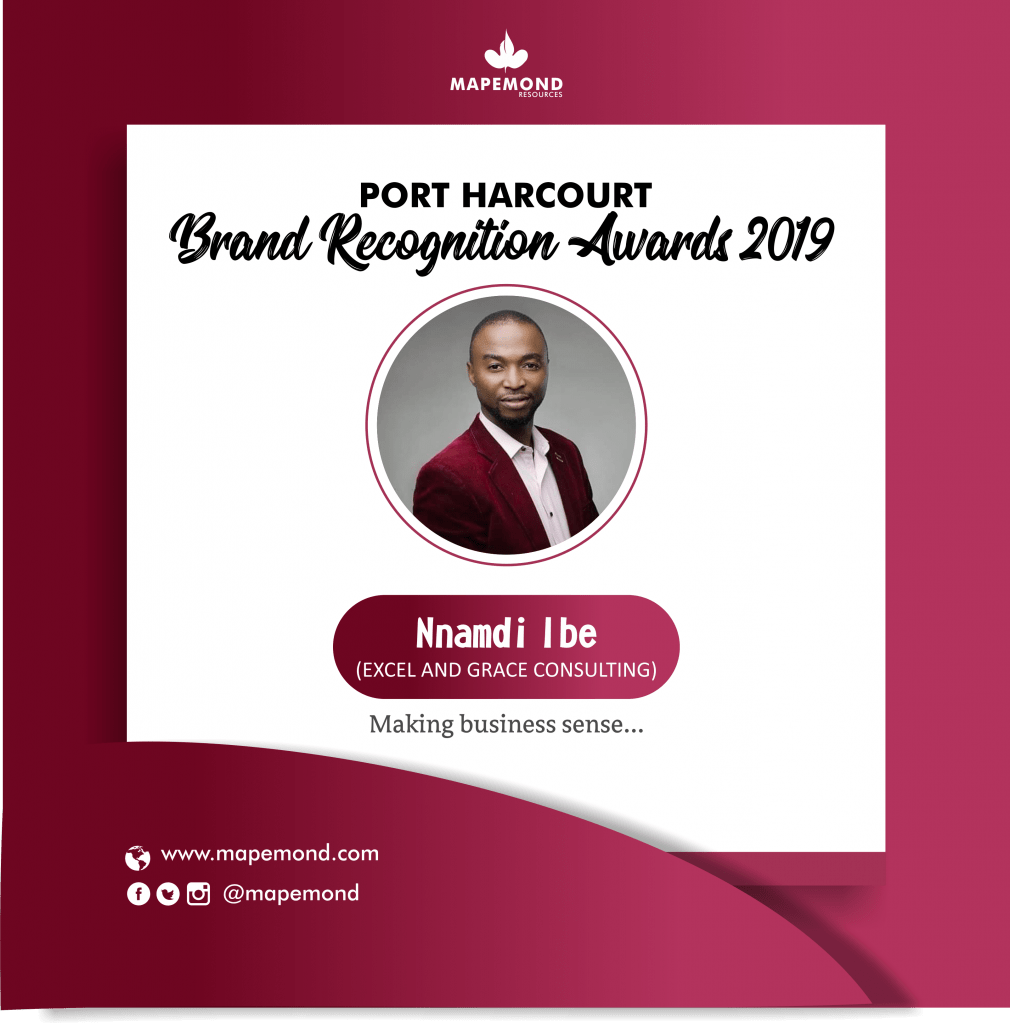 Nnamdi Ibe is a business consultant who has worked with several business owners in different industries including health care, FCMG, Banking, Education, Manufacturing, etc Nnamdi employs his wealth of experience and knowledge in the managerial field to ensure that every business he works with receives a significant level of transformation in how they conduct business.
Keep leading and building, Mazi Nnamdi!
23. Serena Francis: Super Woman Connect (empowering young ladies)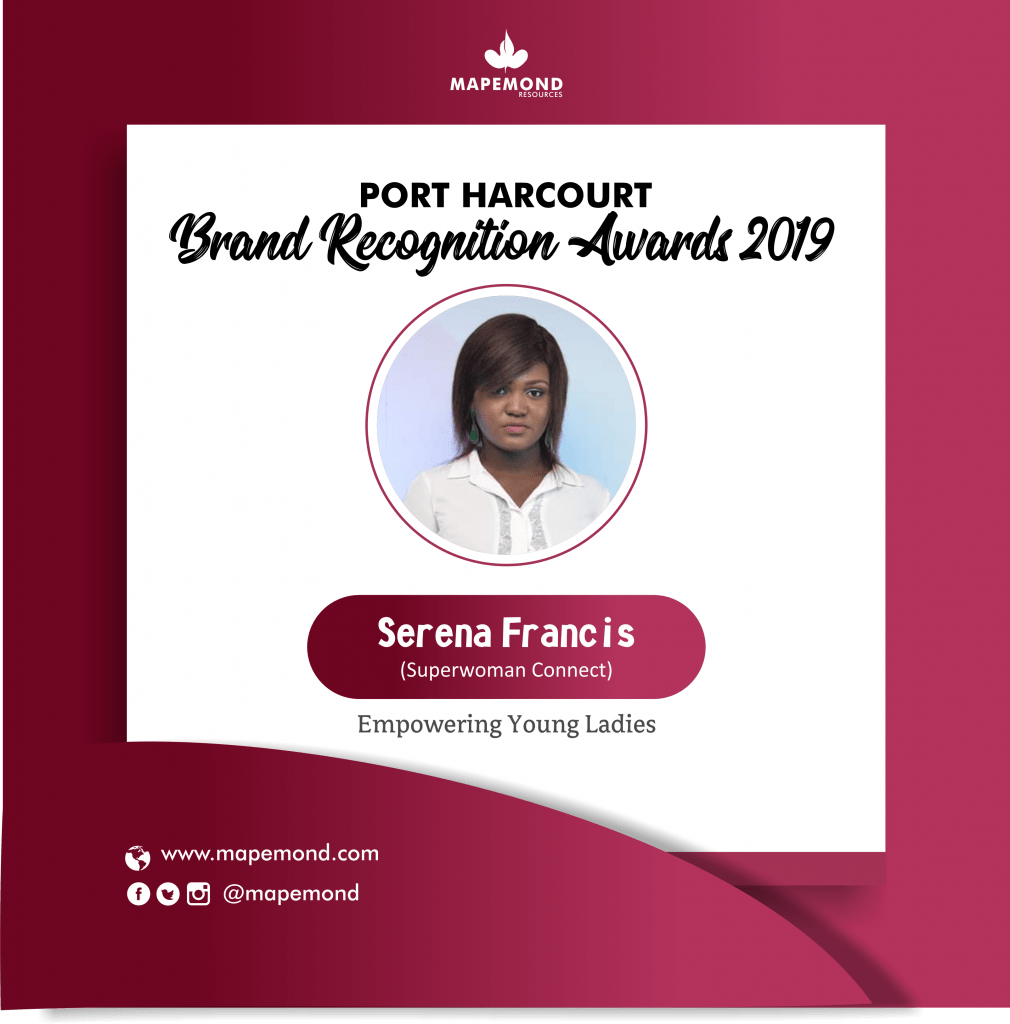 Serena Francis is a trainer, content creator and social entrepreneur. She has worked with many young women to give them a firmer grip in their businesses through her organisation, SuperWoman. Her mission is aimed at building and supporting women to actualize their highest potentials in any field of life. She achieves this through regular online and offline trainings and mentorship programs.
Soar higher, Superwoman!
24. Jennifer Nkem-Eneanya: Script Writer (from words to motion pictures)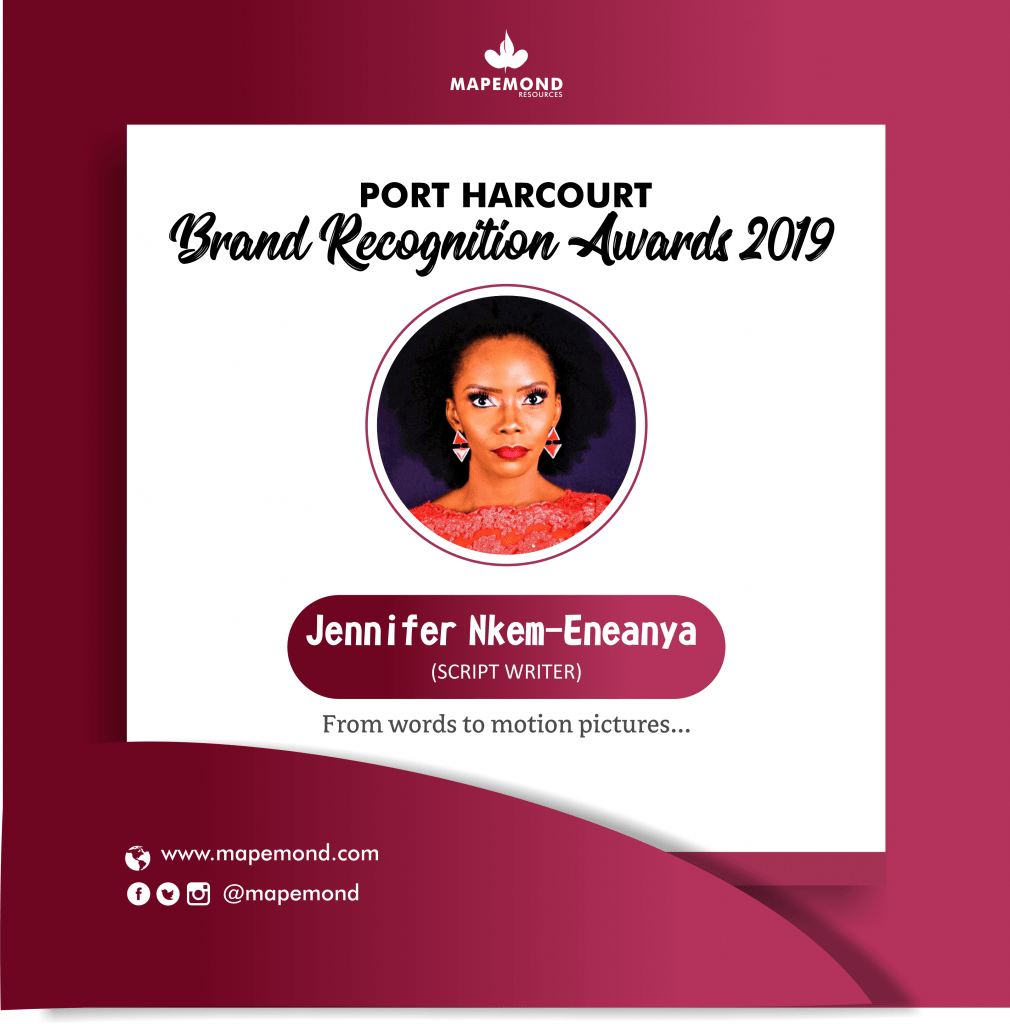 Jennifer Nkem-Eneanya is a Content Developer, Screenwriter, Editor, Social Media Manager and Legal Practitioner who believes in the power of the media to engender positive change. She is the former Vice Curator of the Port Harcourt Global Shapers Hub, an initiative of the World Economic Forum and an advocate for the Sustainable Development Goals.
She is the founding Editor-in-Chief of Konnect Africa, an online media publication dedicated to building leaders and inspiring entrepreneurship in Africa. Jennifer is presently the Lead Curator at Metamorph Publications, a content development firm whose services include screenwriting, editing and communications facilitation. When she is not writing, she acts as a master of ceremonies and on-air personality with the jury on Nigeria Info FM. Way to go, Jenny!
25. Boma Peters: START IT UP SHOW (Empowering PH Startups)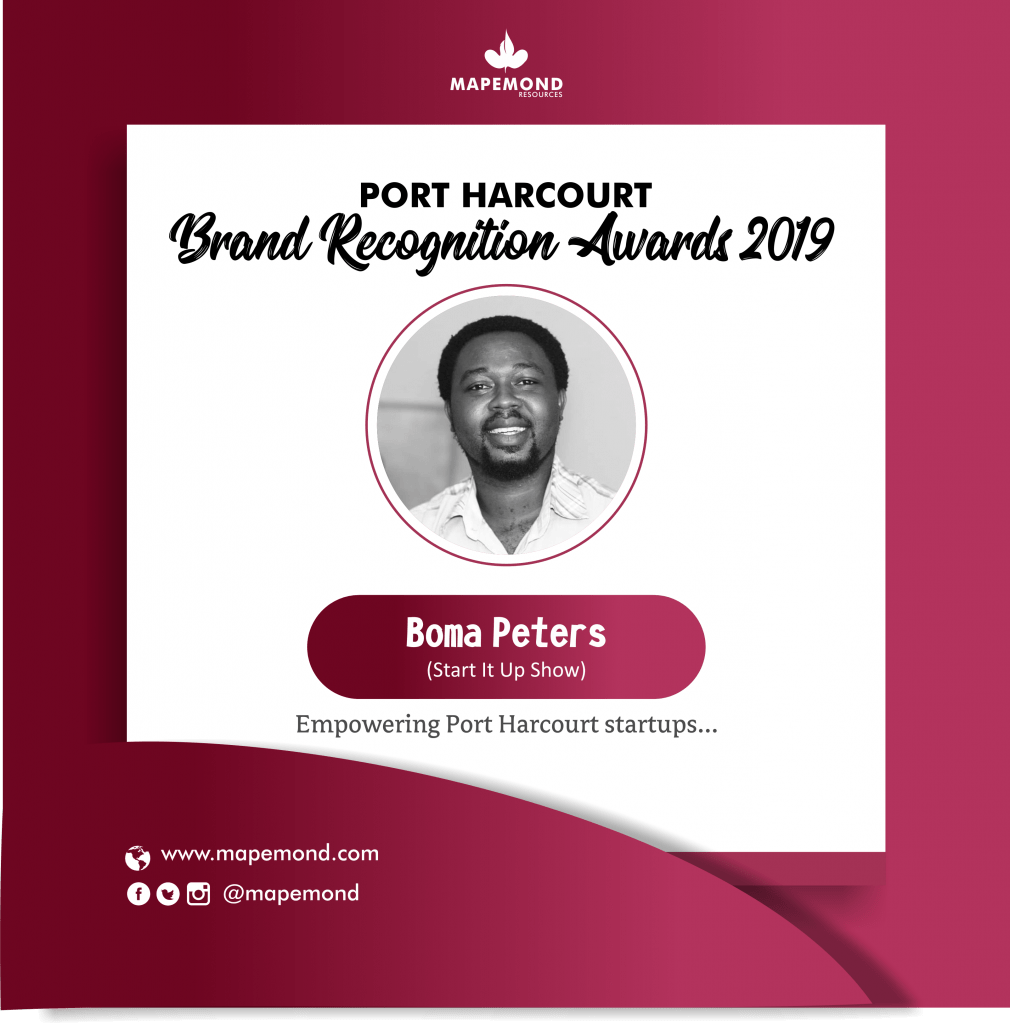 Boma Peters is the Co-Founder, Lead Developer at Fourthman Concepts Limited. He is a Port Harcourt based blogger and a software developer. Boma Peters is committed to mentoring young entrepreneurs and developing the Startup community in Port Harcourt.
He is the host of the Start It Up show airing on Rhythm 93.7 every Tuesday morning in Port Harcourt. He uses this platform to inspire, educate and showcase Startups and enthusiasts in the City.
Well done, Chief Boma!
26. Emily Wale-Koya: Personal Brand Influencer (creating personal brand awareness)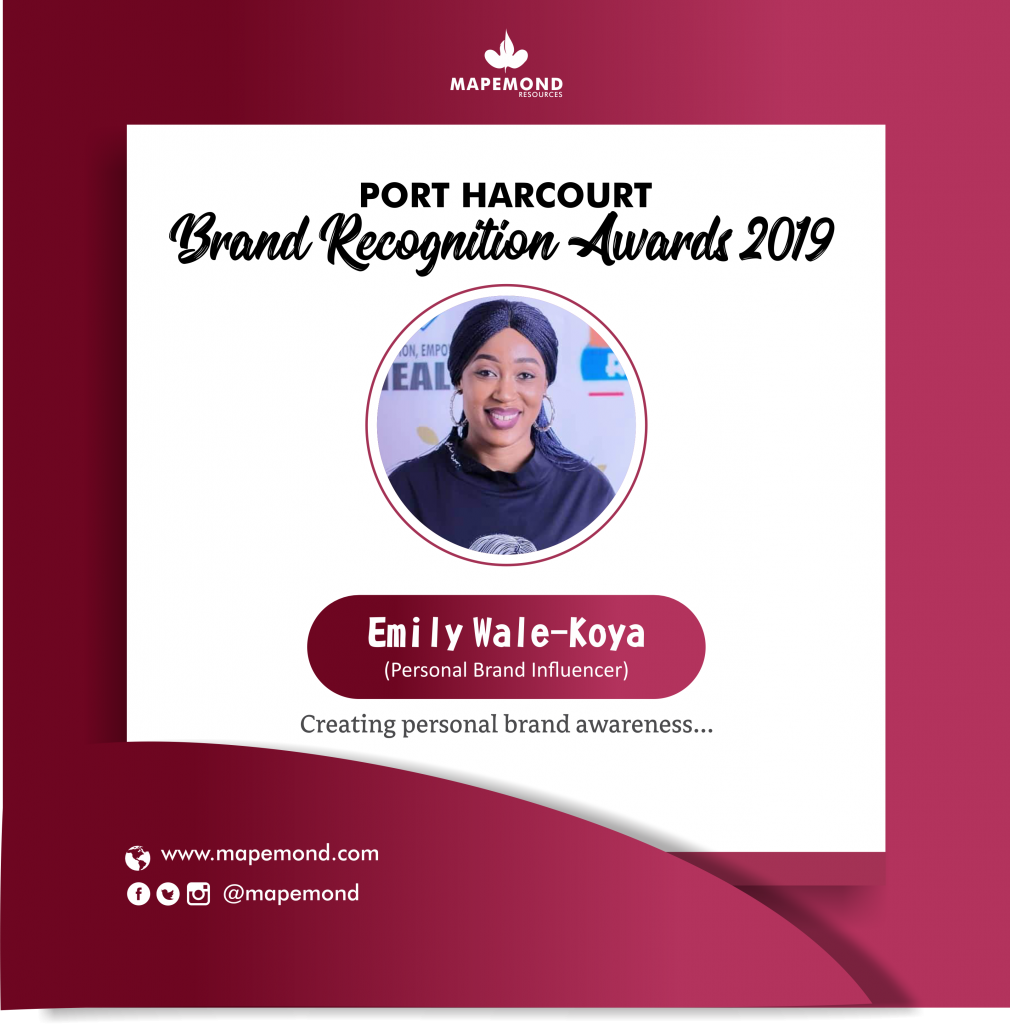 Emily is an infectious motivational speaker, and business consultant, who is on rampage to arm individuals and organizations with the tools needed to build their lives and businesses. She ventured into entrepreneurship from her university days and has garnered over 16 years of experience in business.
Her first digital product (an audio recording) made her six figures within two weeks. She wrote her first book in a week and with a 4-month-old baby in hand. Today, she is the proud founder of The School of Personal Branding, her online school where she sells e-courses on business, digital marketing and personal branding.
Notable outfits have interviewed Emily across the country and presently, she is one of the biggest sensation on Instagram, helping young women and men alike build their page and make money while at it. Keep soaring, Emily!
27. Mayowa Daramola: Wazobia Max TV (an amazing presenter)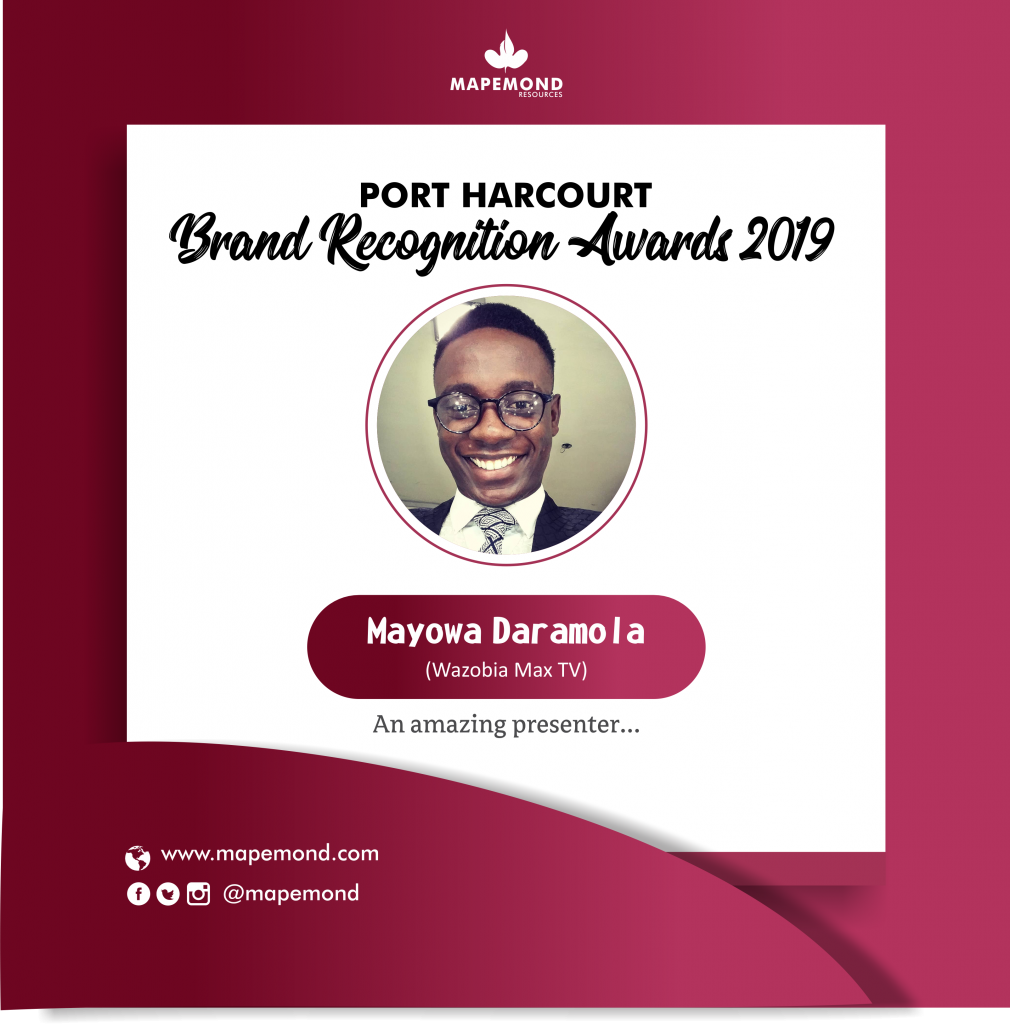 Mayowa Daramola is a graduate of Geology who developed himself into a TV Host/Compere. He has gradually gained mastery in media and has become a sensation you cannot ignore. He is the host of "SHOW BIZ WEEKLY" and co-host of "GUDU MORNING NAIJA SHOW" on Wazobia Max TV, Port Harcourt. Mayowa is a skilled public speaker, vlogger and the Team Lead of Tab Conference (A yearly inspirational career conference). He best describes himself as a source of inspiration.
Keep the inspiration going, Mayowa!
28. Leemene Sampson: Wednesday People (Inspiring lives every Wednesday)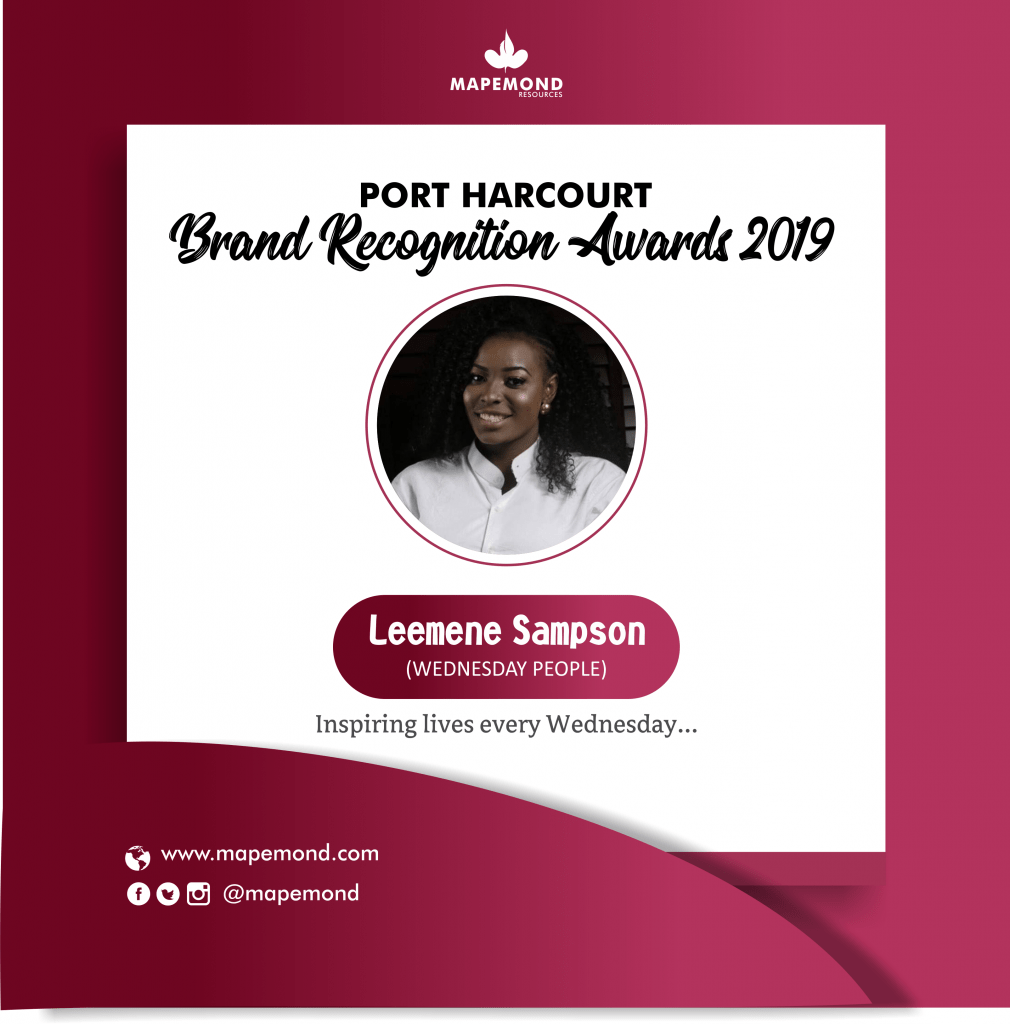 Leemene is a motivational speaker known for her weekly series on Facebook, WEDNESDAY PEOPLE. She uses the platform to inspire and encourage people to live right. Leemene's drive for creating a lasting impact in the society birthed her initiative, Impact Generation with Lee.
Her story is a perfect blend of beauty, brains and purposeful use of social media. Well done, Lady Lee!
29. Mayolein Mac-Donald: Bole Festival
Mayolein Mac-Donald is the co-founder of the famous Bole Festival, a yearly food fair aimed at promoting Port Harcourt's premium export, Bole! The event, which launched in 2017, has become one of the most anticipated festivals in Port Harcourt. Bole Festival has created an avenue for food vendors and food lovers to connect, eat, and have fun in the garden City.
Well done Mayo, we love what you are doing!
30. Promise Excel: Ignite PH (Inspiring a new breed of youths)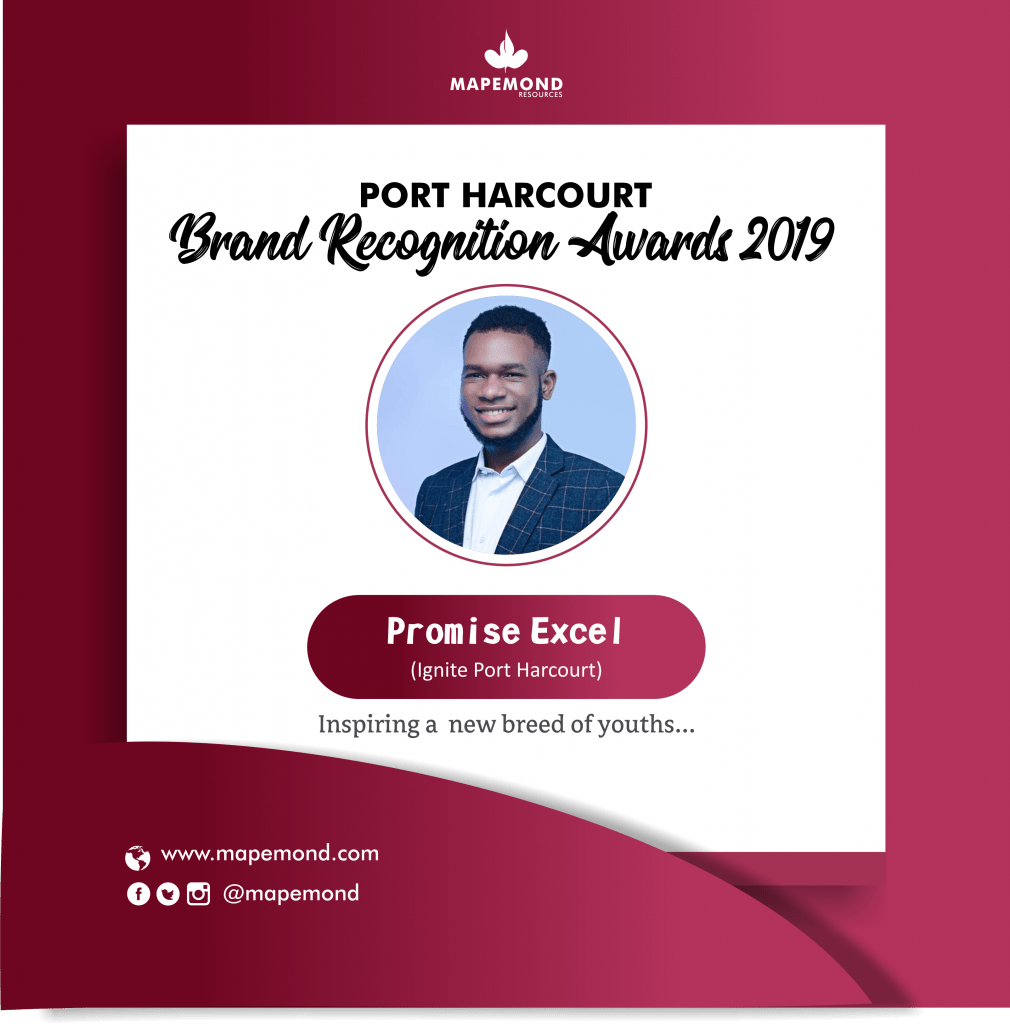 Promise is a writer, digital entrepreneur and founder of MaverickExcel.com. He is the Co-founder of Ignite Port Harcourt, which started in April 2016. Since then the platform has been one of the fastest growing community of forward thinking youths in the city of Port Harcourt. Promise is dedicated to inspiring young people, business individuals and personal brands to achieve success leveraging the digital space.
Keep going, the maverick Promise!
31. Paul Confidence: Ignite PH (Inspiring a new breed of youths)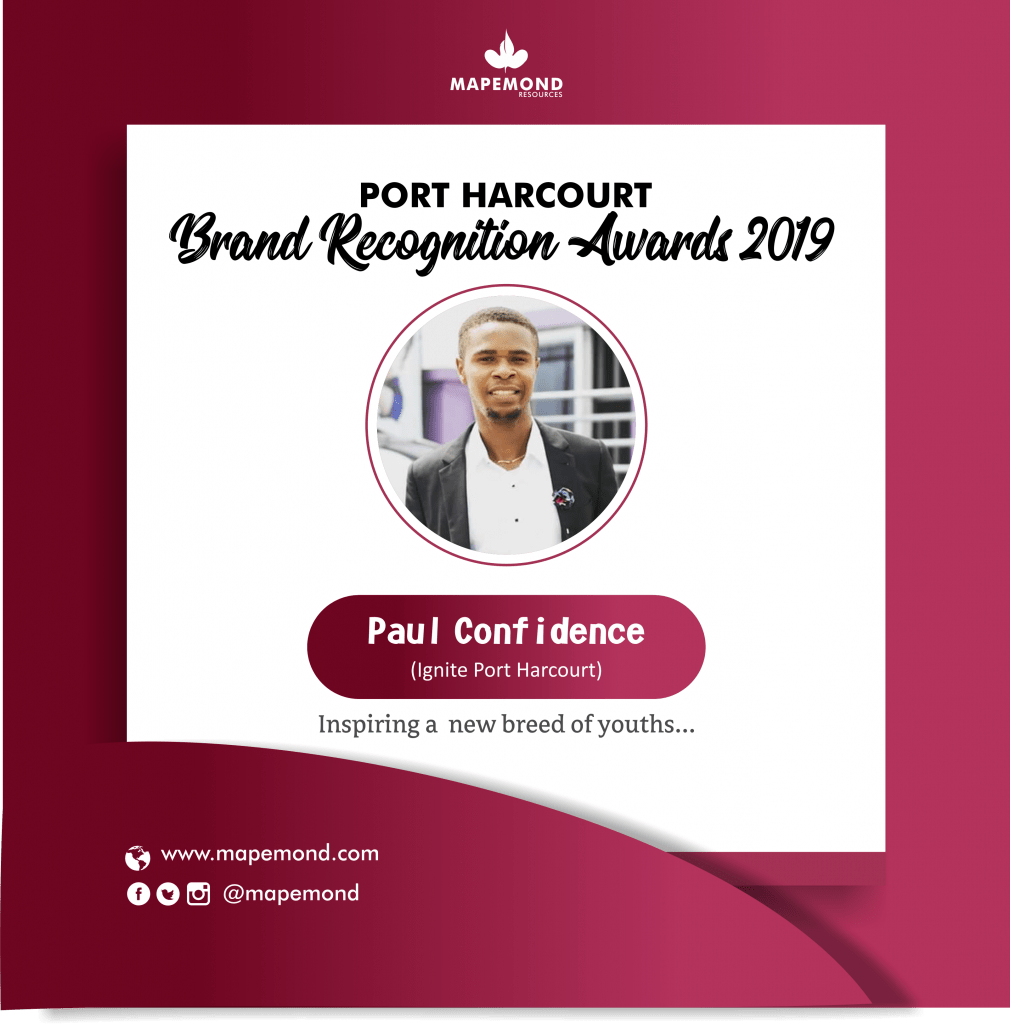 Paul is a marketing consultant, a new media strategist and community growth strategist. He is Co-founder of the popular Ignite Port Harcourt, which began in April 2016. Guest mentors have groomed many young and aspiring entrepreneurs through the platform. Paul is vision driven and continues to affect the lives of young people, businesses and the society. Keep the impact going, Paul!
32. Susan Charles: BirchHill Education (Improving education administration)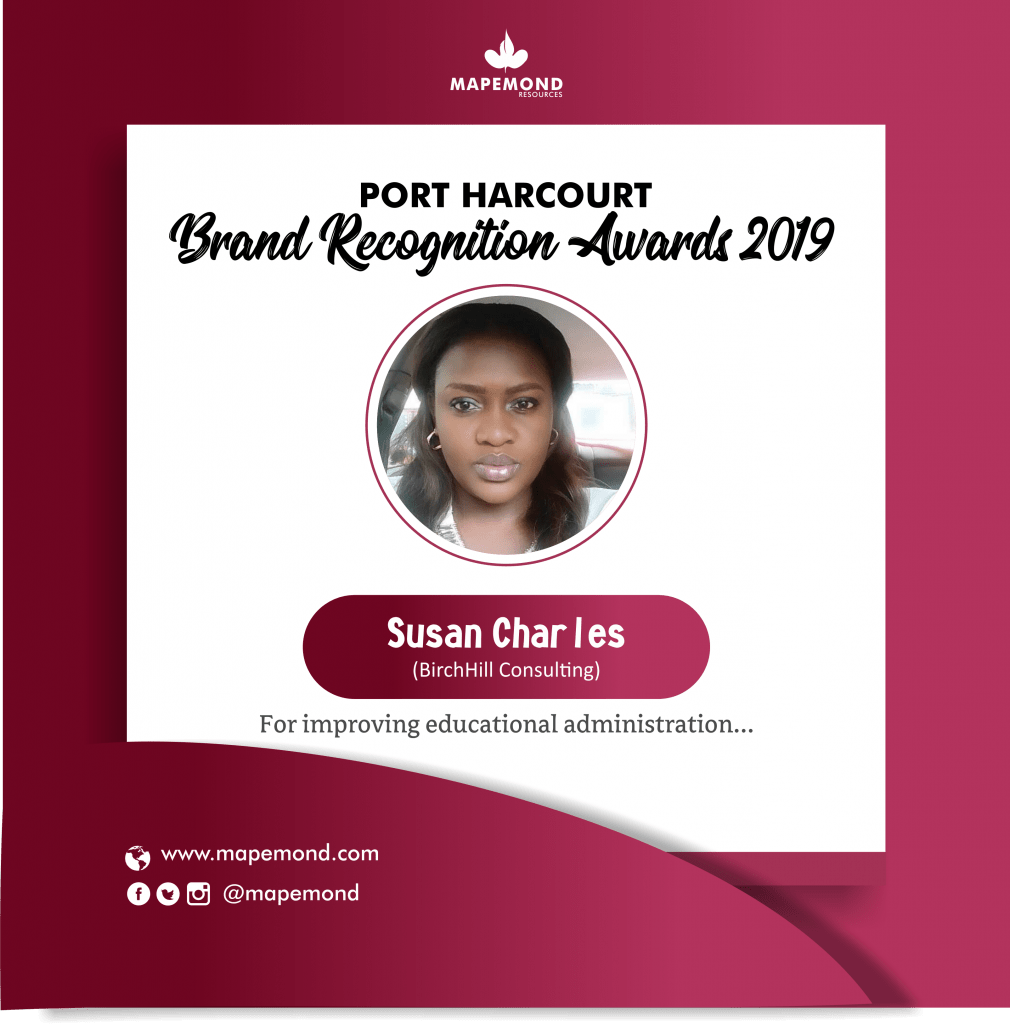 Many persons lament the depreciating quality of education in Nigeria, but Susan's gaze is fixed on the other direction – solutions. Susan is the Lead Consultant at BirchHill Educational Services, a firm through which she is making tremendous impact on administration of education.
In addition to the numerous solutions being offered to schools, Susan's BirchHill recently launched a teachers' academy to groom both practicing and aspiring teachers to be more suitable for today's educational demands.
Special thanks to Susan and her folks at BircHill!
33 Ibelema Greene: The Greene Company (A Pro Teen Coach)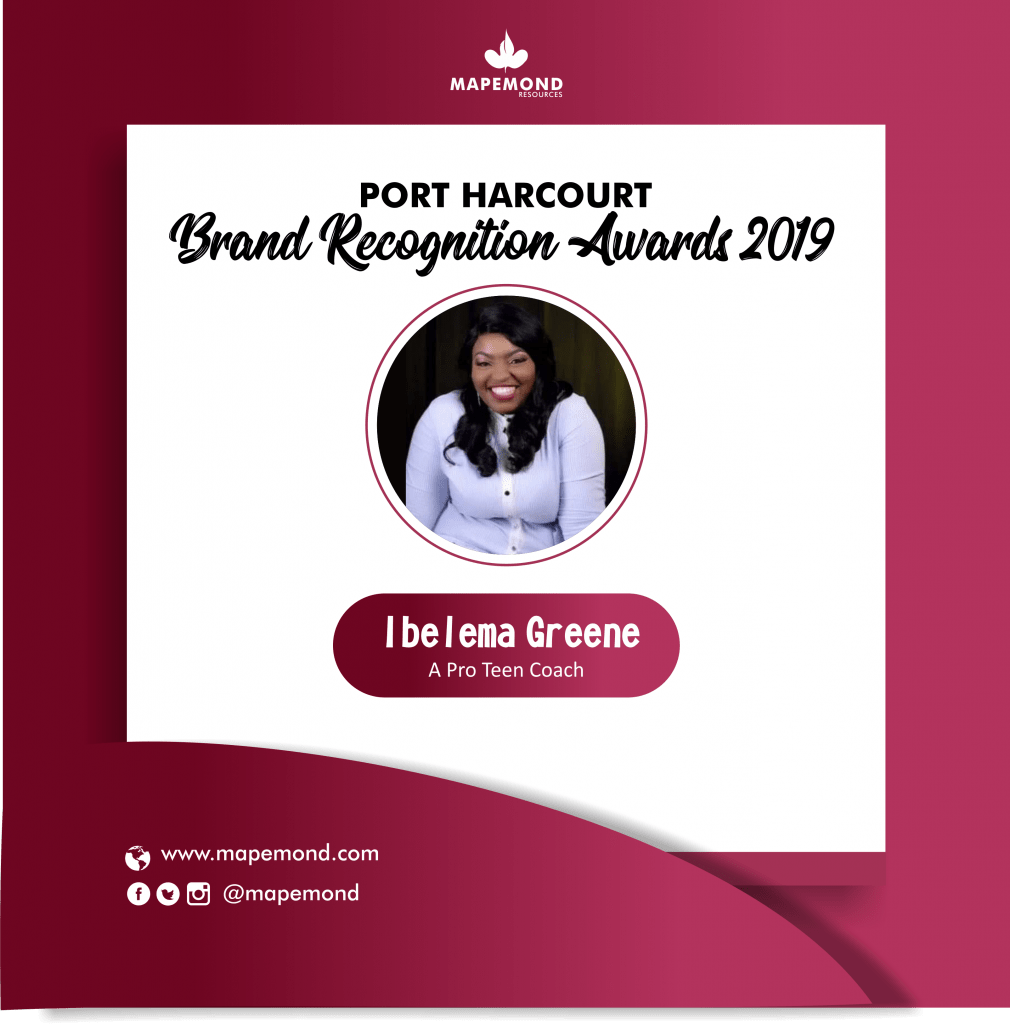 Ibelema is passionate about toddlers and teenagers and has grown herself to master how to relate with them.
Although she's a trained lawyer by profession, her work with tods and teens has tremendously impacted many families within the country, who can boast of better communication between children and their parents, teenagers who have acquired critical life and soft skills which they start their businesses and thrive in their chosen career paths.
Thank you Ibelema for being a much needed support for many parents and families out there!
34 Ovundah Nyeche: #HearWord (Social commentary and public enlightenment)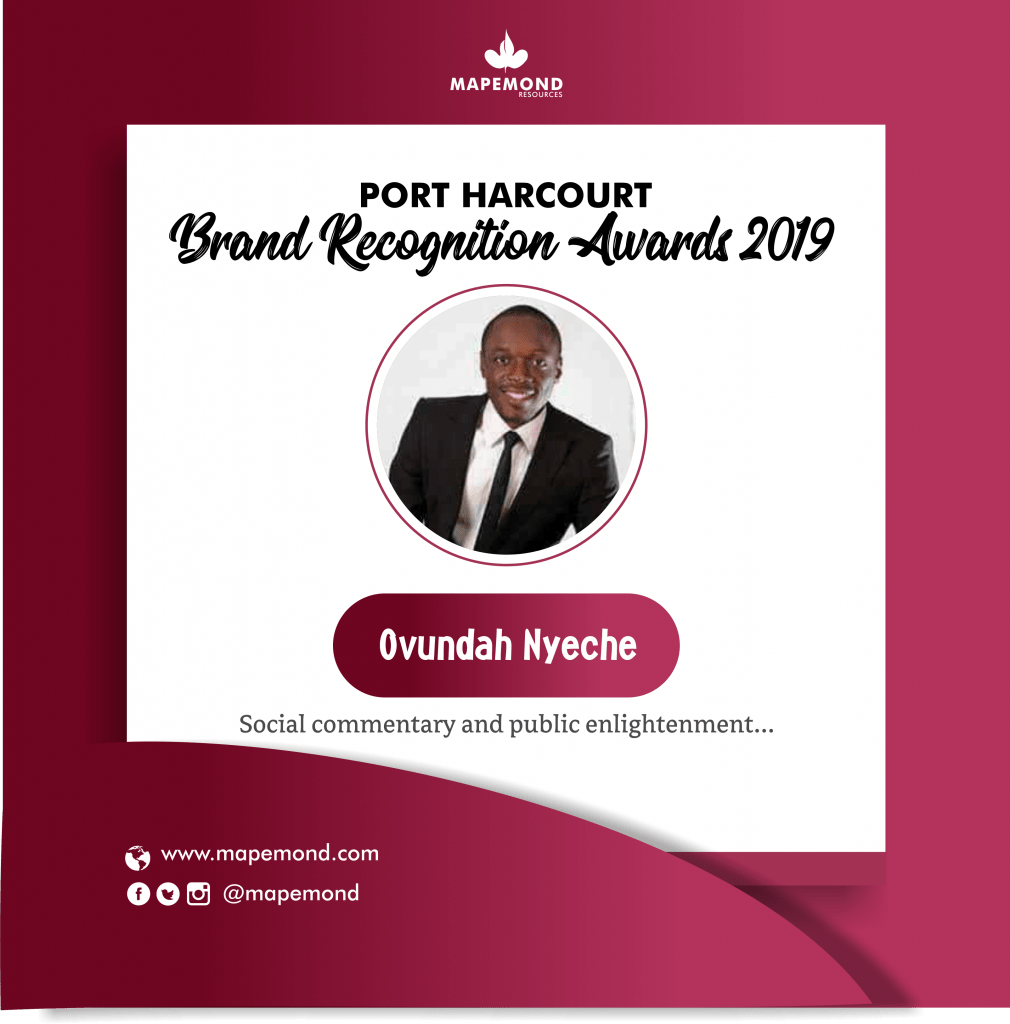 Ovundah is a medical practitioner who leverages his social media platforms and website to enlighten his readers and the public at large on a wide range of issues within the scope of health, personal development and contemporary stuff.
He passes his messages through his writings and public speaking engagements. Ovundah has gained fame for his series #HearWord, a clever means of communicating salient points with a good sense of humor.
We celebrate Ovundah for being a voice of reason.
35 House of Ceremonies: Eventertainer (making fairytales happen)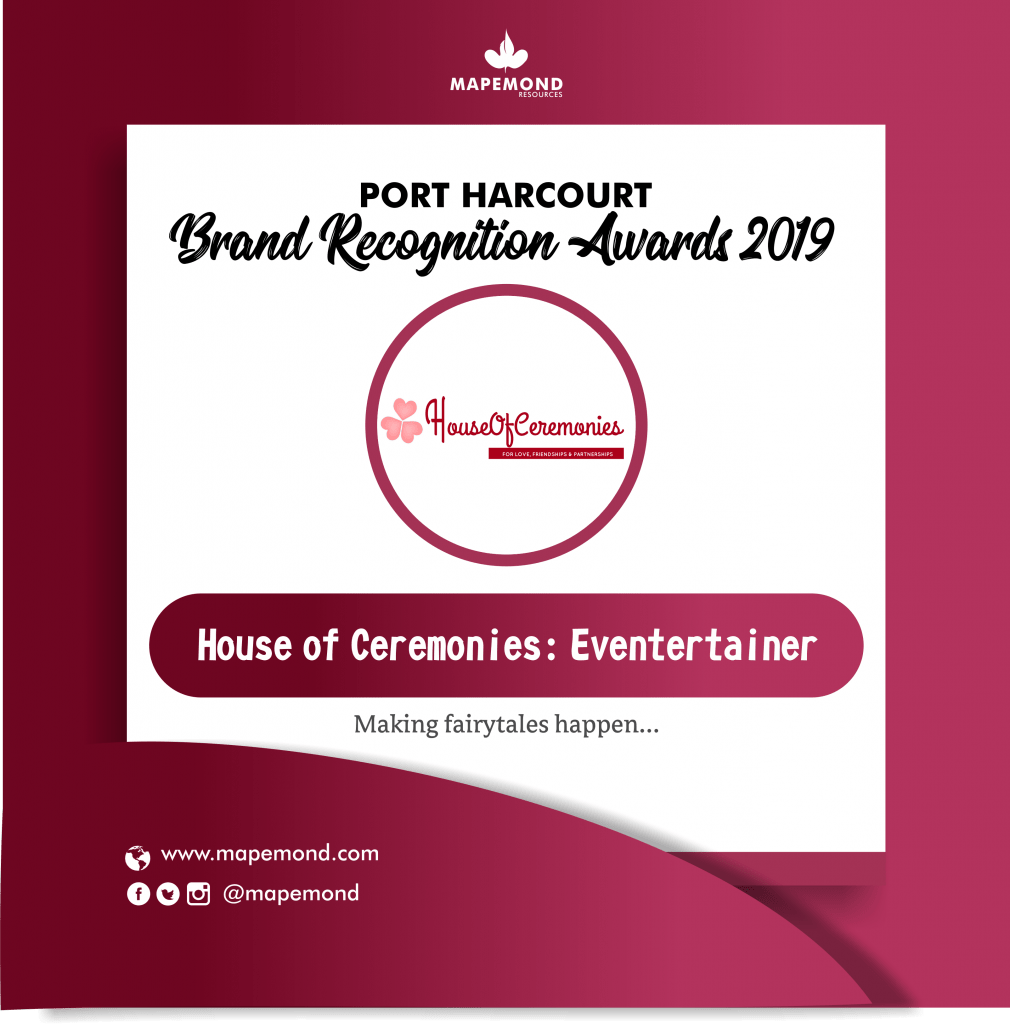 And this is about our favourite! It's not news that sibling business partnership hardly ever works, especially in this part of the world but the brains behind this incredible brand have defied the odds. Through their great bond as siblings and their similarity in strength and passion, the Ekwale Sisters have built HOC Events to bring a bit of enchantment into people's lives through their great event management and organization skills.
The HOC brand has been in existence for over six years and counting. The most amazing part of what they do is how they are able to pull off surprise celebrations 100% and a pleasant twist to every event they execute.
Thanks Eromo and Ogho for making our special moments more memorable!
We have more on the list but we are still following their unfolding story and activities closely; hopefully, they will be featured in the next edition. Keep working, keep building, and keep influencing your space for good!
All awardees shall have free access to our forthcoming Do Business Better Conference in October 2019.
Not an awardee? Not a problem! You can take advantage of our early birds ticket by clicking DBBC 2019.
With Love,
From all of us at Mapemond.
Do you know someone who should have been on this list? Please send an email to contact@mapemond.com stating the person's (or organisation's) name, the work you want them to be recognised for and their contact details.
Mapemond is a brand consulting agency operating from the City of Port Harcourt with services cutting across brand development & management, marketing communications and designs, business support, and training. Know more HERE