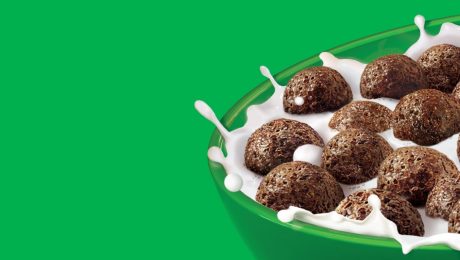 From the stable of Nestle factory came one of the most nutritious chocolate malt beverages in the world, Milo. And it is consumed by virtually every member of society regardless of social status or class. Due to both its popularity and fast preparation with either hot or cold water, Milo can be referred to as your go-to drink.
HISTORY OF THE BRAND
Developed in the year 1930 by Thomas Mayne in Australia but launched in 1934, Milo has since then retained its relevance in the beverage industry. The brand has spread its distribution chain across different continents such as; Asia, Africa and Oceania. Though a foreign brand, Milo has dug its tasty root deep into the Nigerian market and has earned a reputation as one of the best in its category.
Milo is a nutritional supplement enriched with vitamins and minerals. It is made from malted barley, and cocoa, and is high in protein, calcium, and iron amongst others. Overtime, the brand has been seen as a drink for mostly children and athletes.
MISSION OF THE BRAND
Like all Nestle products, Milo runs with the general company's mission which is to become, 'the world's leading nutrition, health and Wellness Company. Their mission of "Good Food, Good Life" is to provide consumers with the best tasting, most nutritious choices in a wide range of food and beverage categories and eating occasions, from morning to night.'
VISION OF THE BRAND
Nestle sees itself becoming "a leading, competitive, Nutrition, Health and Wellness Company delivering improved shareholder value by being a preferred corporate citizen, preferred employer, and preferred supplier selling preferred products."
BRAND VALUES
Like many world standard brands that have solid values, the Milo brand under Nestle isn't left out. Here are some of its values;
Health and Wellness
Quality Products
Rural Development
Nutrition
Innovation
BRAND CULTURE
Milo is a youth centered brand, expressed with so much energy and vibrancy. It is a sporty and also a health conscious brand.
MARKETING STRATEGY
The product has positioned itself as an active brand in sports using strong elements like athletes and sporting personalities on the body of the tin and sachet. This is the reason why most adverts try to promote the importance of sports.
It is regularly promoted as a drink that enables healthy growth in young people especially children.
It has become known for its rich green colour which is used for all their advertisement, from TV to billboards.
The Milo brand is produced in different sizes in order to make the product affordable and purchasable to people of different class.
WEAKNESSES
Though Milo's dominance in the beverage industry is high, it is however not flawless. Based on our research, we have identified some weaknesses related to the brand. The following are some;
Its target market is restricted to an extent since it is popularly seen as a drink for children and athletes
No popular social media presence
DID YOU KNOW?
That Milo has no unique global taste; the recipe varies slightly in order to suit the taste and expectations of a particular region.
BRAND INSIGHT
The Milo brand has consistently built a solid reputation from its rich delicious taste to its sport awareness campaigns and down to the regular adverts. This keeps them in the minds of most consumers and continues to increase their visibility. With their business approach, we are sure Milo will remain in the market for long.
Let us help you build a sustainable brand, send us an email at wecare@mapemond.com
Do Business Better.
Written by Jennifer Chioma Amadi