Thursday, 24 January 2019
Imagine you've been working for an organisation for the past eight years. Within those years, you can count the number of times you have received a full salary while other times, your salary had been slashed without prior information or apologies. You are just expected to go with the flow and accept whatever comes your way. Uncertainty has become the order of the day for you as decisions are constantly taken randomly and impulsively. A change could happen in split seconds and everyone suffers for it.
If your memory serves you right, your first year was the fairest year you have experienced since you took on the role at the company. It was the only time your boss actually showed concern about your welfare. After that year, everything seemed to have changed within the flash speed of an eye blink. As time passed, you noticed your boss was the too authoritative type who never listened to other people's opinion. Your boss could go on and on about what the company's needs were rather than what was best for the employees. Anybody's salary could be slashed at the slightest mistake. Everybody worked tirelessly and spoke in hush voices, not wanting to offend by speaking up against the harsh rules and unfair treatment in the organisation.
During the last meeting, you had tried speaking up about some concerns which you and some other staff had discussed some days before. Eyes grew wide and your voice trembled as you spoke. With the angry look on your boss's face which was expected, you knew he wasn't quite pleased by your boldness. Half way through your complaint, your boss had shut you up seeing that your opinion was entirely different. You now looked like the rebellious one for saying things that were an obvious truth.
Your anger was renewed yesterday when salaries were paid and what you feared most had happened, yours was incomplete. The HR manager had explained you were being punished for insubordination and for lack of conduct. You were amazed at her calmness while she spoke confidently about offenses you didn't think would ever be associated to your name. You could sense your patience running out but then felt helpless as this job was your only source of income.
"What do you do next?" you continue to ask yourself…
The scenario painted above is the case of so many employees in organisations where it is a taboo to speak about wrong happenings. In places like that there are no objections only silent nods and a forced dance to the rhythm set by the boss. In such organisations, a slash in salary is seen as the perfect punishment for any staff regardless of the position. What would you say is going to be the fate of the fellow in the description?
As an employer, it is important to do a review about how you treat your employees. If your plan is to build a brand that will outlive you, then the welfare of your employees should be your priority. As it is often said, "respect is reciprocal", so also when you put your employees' welfare first, they will in turn put your business first.
However, this doesn't mean you should always dance to the tune of your employees or run your business based on their decisions. Rather it is a way to say you should be more intentional about building an organisation where everyone feels secured. Remember NO TEAM, NO BRAND.
Written by Jennifer Chioma Amadi
Do you need help with your company's recruitment and team management? We can help you. Send us an email at wecare@mapemond.com
Thursday, 13 September 2018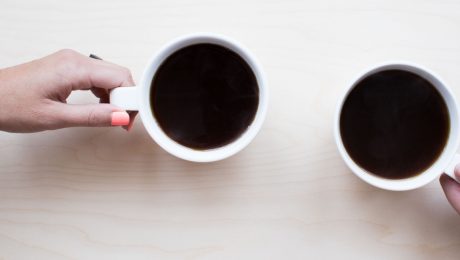 The story was told of a man who was completely unconscious and hospitalized at the University of Port Harcourt Teaching Hospital [UPTH]. His Wife didn't have a penny on her, but she had her husband's ATM Card with her; that would have been helpful, right? Wrong! She could not use it because she did not know the PIN. So the man's own money couldn't rescue him when he needed it most. His Wife had to ask other people for money or possibly borrow.
Another story was told of a Carpenter who lived somewhere in Port Harcourt. The Carpenter lived in a compound with his wife and children. The compound had two plots of land with an uncompleted building inside it, but the man built a makeshift home with wood by the fence where he lived with his family. As time went by, it was gathered that the man was once a laborer in the said property which his "Oga" was developing before he died. The story had it that the original owner of the property was building a house as a surprise gift for his girlfriend; he was married and of course his wife had no idea about this. So when he died, both girlfriend and wife didn't know about the property. Carpenter positioned himself as custodian and gradually started claiming ownership. He was the one who attended all meetings of Landlords and even Tenants.
Some level of secrecy becomes foolish if the right things aren't done.
Why do folks treat even the concept of writing a will with levity until some terminal disease or helpless situation comes lurking?
Why are folks so adamant to think that nothing bad will happen to them, so much that they never bother about succession planning even in their business endeavors until it is perhaps too late?
Why is the concept of passing the baton even in the realm of political and social leadership such a big issue in Africa? Why do we like to sit on things till we kick the bucket and we deny generations of what could have been a blessing to them?
If you are the only one with the password to your business email accounts, there's a problem, start working at fixing it. I guess this is why the request for next of kin is mandatory in most legal transactions, whether you like it or not the system compels you to present someone else to stand in should anything happen to you.
If you have no one in this whole world to trust with your ATM Card pin, you probably will need to re-evaluate your relationships.
Branding is much more than identity and marketing communications, it also has to do with how your business or organization is structured.
Written by Maple Dappa
Do you need help in any area of your brand? We would love to work with you. Please send us an email via wecare@mapemond.com
You get a free brand audit for contacting us!