Tuesday, 26 February 2019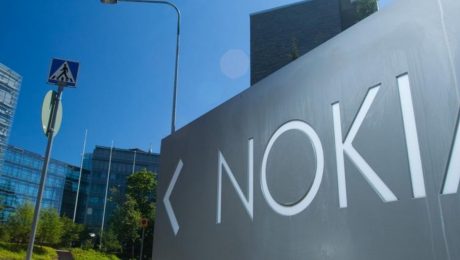 A phone brand with variety of ringtones almost half of Nigerians cannot forget is Nokia. With its different models that came in different shapes and sizes with different abilities, Nokia sure did leave a mark on the walls of the telecommunication market in Nigeria. It had a grand entrance into the market and enjoyed a good season of dominance.
Interestingly, with time and as new brands emerged with different technologies and innovations, Nokia began to lose its stand and at some point was wiped out of the Nigerian market. Determined to spring back to its feet, Nokia through its partnership with Microsoft produced new products to satisfy the ever craving Nigerian market.
Regardless of what must have gone wrong, it is undeniable that Nokia is a remarkable brand and there are many lessons to learn from its brand story. So brace yourself as we dissect one of the historical brands ever – Nokia.
BRAND HISTORY
Nokia, what we now know as one of the most popular multinational telecommunications brands in the world went from one industry to another before venturing and becoming known for production of mobile phones. Here is how it transited.
In the early period of 1865, May 12th precisely, Fedrik Idestam, a mining engineer, founded Nokia in Finland. In that year, the brand did not start as a telecommunication brand rather it commenced as a single paper mill operation. The company went public with the name Nokia Ab in 1871 when Leo Mechelin, Idestam's friend joined hands with him.
Like most partnership, Idestam and Mechelin did not agree on everything. At some point, Mechelin wanted to expand the company into the electricity business but Idestam declined the idea. In 1896, Idestam retired and Mechelin became the company's chairperson. Nevertheless, after Idestam had retired in 1896, Mechelin pushed his idea to the company's shareholders and eventually Nokia became an electricity company in 1902.
Due to its near bankruptcy after World War I, Suomen Gummitehdas Oy, popularly known as Finnish Rubber Works, acquired Nokia. It was a company founded in 1898 by Eduard Polon, a business leader. The Finnish Rubber Works subsequently acquired Suomen Kaapelitehdas Oy (Finnish Cable Work). This new company was into the production of telephone, telegraph and electrical cables.
While Nokia Ab, Suomen Gummitehdas, and Suomen Kaapelitehdas were under the same roof, they did not merge legally but became a viable group.
However, in 1967, the three companies merged to form Nokia Corporation. This new establishment manufactured products like paper items, car and bicycle tyres, rubber boots, communications cables, televisions and other consumer electronics, personal computers, generators, robotics, capacitors, military technology and equipment (such as the SANLA M/90 device and the M61 gas mask for the Finnish Army), plastics, aluminium and chemicals.
The company ran for close to fifteen years within which it experienced loss at some points, giving birth to a new focus on mobile phone technologies. From the merger between Nokia and Salora, in 1979, the Nordic Mobile Telephone (NMT) network called 1G, which became the first fully automatic cellular phone system, was developed.
In order to create better phone models, Nokia purchased Salora in 1984. Following the success of this, in 1987, Nokia launched its first mobile phone "Mobira Cityman 900" for NMT– 900 networks that was able to accommodate data.
After gaining its ground in the mobile phone industry, Nokia commenced operations in over 130 countries connecting millions of people all over the world.
BRAND VISION
Nokia explains its vision simply, "we create the technology to connect the world."
BRAND VALUES
The brand has operated with solid values over the years. Here they are;
Respect
Challenge
Achievement
Renewal
BRAND DOWNTIME
As more competitions arose among the mobile phone brands, in 2008, Nokia's market share fell to 40.8 percent. Even though Nokia tried to get back its position in the market by releasing new models like N97 touchscreen device, it still experienced some loss in 2009.
Even with the losses, Nokia refused to give into the pressure to switch to producing Android based smartphones and continued to focus on producing more Symbian based smartphones which were no longer selling in the market. This again saw their market shares drop further in 2010.
In search of a remedy, Nokia went into partnership with Microsoft. Because of this partnership, Nokia adopted Windows Phone as the operating system for the smartphones it produced from 2011. Nokia took a more courageous step on the 25 April 2014 to sell its mobile phone business to Microsoft for £3.79bn.
BRAND STRENGTH
Despite all the pitfalls, Nokia continues to bounce back, proving itself as a hard nut to crack. In recent times, it has embraced new technologies, thereby enhancing the quality of its products. It has made its return into market with more vibrancy, and has gained back its visibility.
DID YOU KNOW
The name Nokia was coined from a town called Nokia and the Nokianvirta River.
By the end of 2013, 10,000 employees had been dismissed
In the 1980s, Nokia's computer division "Nokia Data", produced a series of personal computers called the "MikroMikko" in the 1980s
Do you need support in building your business to become a sustainable brand? We are here to help! Shoot us an email at wecare@mapemond.com.
DO BUSINESS BETTER!