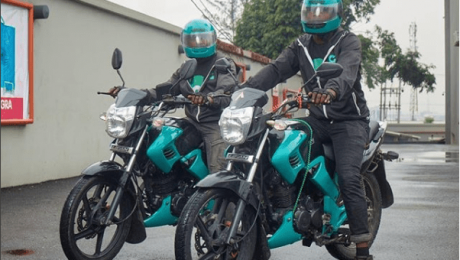 Problems are ever-present in the world and every entrepreneur must be brave enough to face them in their businesses and take total responsibility when they come. In fact, problems are the most predominant element that makes up a business because enterprises are created to either solve a new problem or tackle an existing one.
In every organization, there are two types of problems – external and internal – that needs to be constantly addressed in order to keep work going smoothly. It is often easier to look out for external problems and neglect the internal ones, which can cause more harm to the establishment. We were reminded of this due to the recent temporal shut down of Nigeria's pioneer motorbike hailing service, Gokada.
The rather abrupt decision taken by the CEO, Fahim Saleh, was because of an inefficiency he observed when he used the Gokada service. He was forced to halt the company's services after the series of frustration he experienced while he was on board. In his narrative on Medium, he highlighted the different hiccups the services had.
"A little over a week ago I had taken a Gokada hoping to avoid traffic to get to the mainland bridge from VI," he began. 
He stated that his request for a pilot through the Gokada app was delayed,
"I opened the Gokada app, requested, got a pilot, and waited patiently for him to arrive. I called to confirm my location which the pilot said he knew. Five minutes passed by and the pilot had not moved. Another five minutes passed and the pilot was going in the wrong direction. After fifteen minutes and three phone calls, the pilot finally arrived at which point I'm thinking it might have been faster to take a car all the way through."
After the pilot's late arrival, Fahim had more disappointments rolling in. He was particularly displeased with the pilot's incompetency, which was totally against the mission of the brand.
"Upon questioning the pilot, I learned that he didn't use GPS on his phone because the earplugs he had were broken. Irritated, I motioned him to get started with the ride as I was in a hurry. It should be pretty obvious how to get to the mainland bridge from VI, so I didn't concern myself with providing him directions but I knew from Google Maps using the best route, it should only take 10 –15 minutes. After about 15 minutes, we were still on the road. I hastily took out my phone and did a quick input of the directions to the bridge and realized we were still 15 minutes away. This pilot had taken a long route to get to the bridge, one that would have been completely avoided had he used the map. I motioned that I would direct him based on the Google Maps navigation. Unfortunately, just as we were about to reach the bridge I directed the pilot to a wrong turn which would have required us to turn all the way around. At this point, it was obvious that a car would have been much faster even with all the traffic. How could I be the CEO of Gokada, the company that pioneered motorcycle ride-hailing in Nigeria and be saying this? I was disappointed in Gokada but most of all, I was disappointed in myself," he lamented.
General opinion regards the action as rather too drastic and risky considering the stiff competition in business. Fahim believes that it was the only way to tackle such a situation else, it grows worse and unmanageable. "Big problems require big solutions," he said.
On the other hand, some analysts suggest that the shutdown of Gokada is not unconnected to the bullish strategies of ORide by Opay a Startup powered by Opera. We shall be observing to see how things play out and if Gokada will indeed bounce back better and stronger.
Fahim mentioned that the downtime would be used to restructure the company and train the drivers. He assured customers that the new version Gokada 2.O would be better than their previous experience,
"We can only win by doing right to our customers and our pilots. That is why today I am excited to announce our Gokada 2.0 initiative…we firmly believe that when you want to get somewhere fast, safe, and hassle-free — there won't be any other app you'd want to open other than Gokada."
Written by Jennifer Chioma Amadi
You do not have to wait for your business to experience downtime to restructure it. Let us help you while it is still early! Send us an email at wecare@mapemond.com
Do Business Better!