The screenshots below are from a conversation between the Founder of a Laundry and our colleague.
We think that it is a masterclass on how to get into people's DM or inbox instead of just dumping flyers and random broadcast for them.
We hope that you will pick insights from it.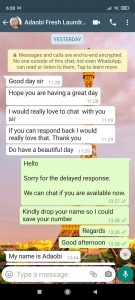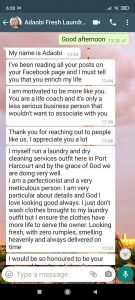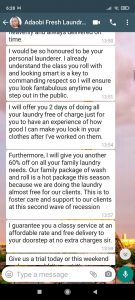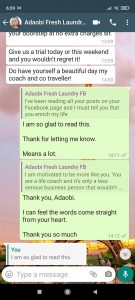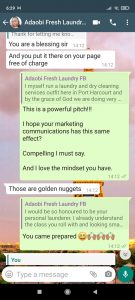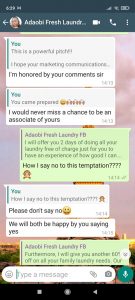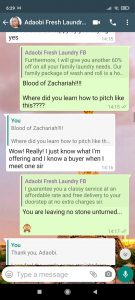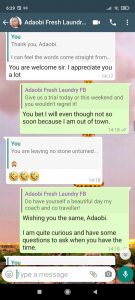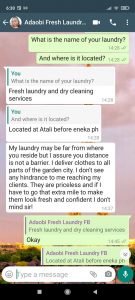 Our quick lessons from the conversation are:
1. Understand your prospect
2. Start on a warm note
3. Say nice things about the prospect
4. Anticipate their concerns and prepare your answers
5. Create compelling offers they can barely resist (you have to make some sacrifice to win them over)
6. Make sure your service matches or even surpasses the promises you make
We sought her permission to share the screenshots.