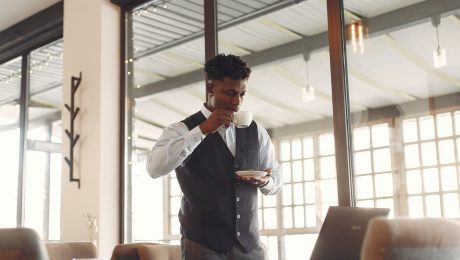 We read a post on Facebook that got our attention. It was written by the Co-Founder of Gidi Cakes, Daniel Adeniyi.
It is about Africa's Top 100 Brands for 2020. The study done by Brand Africa showed that majority of the dominant brands in Africa are not local brands. In fact, in 27 countries that were surveyed, only 3 as shown below had a local brand in their number one spot:
1. Zimbabwe (Econet)
2. Zambia (Trade Kings)
3. Tanzania (Azam)
The leading brands in Nigeria are not Nigerian. Like the Gidi Cakes Co-Founder rightly submitted, most Nigerian businesses are not brand conscious. The study also showed that the leading media brands in Africa are not local – BBC, CNN, and Al Jazeera. Only seven local media brands made the list of the 25 most dominant media brands in Africa.
Out of the 100 most dominant brands in Africa,
#1 to #6 are foreign brands.
#7 is the South African owned MTN.
#8 to #14 are foreign brands.
#15 is Nigerian owned Dangote (I did an unofficial corporate internship with them)
#16 to #27 are foreign brands.
#28 is Nigerian owned Globacom
#29 to #35 are foreign brands
#36 is South African owned DSTV
#37 to #45 are foreign brands
#46 is Nigerian owned Nasco (Mapemond shall be visiting them for a research project)
#47 to #49 are foreign brands
#50 is South African owned Shoprite
So 44 foreign brands and 6 African brands in the top 50 of the list. You may think that more African brands will feature in the second half of the list, but that is not the case. The second list of 50 also features 44 foreign brands and 6 African brands – Star, Tiger, Jumia (some persons argue that it is not African), Tusker, Clover, and Maltina. In conclusion, 88 foreign brands and 12 local brands in total!
You can see the list here: VIEW THE REPORT
Let's bring it closer home. A related study of the top 25 African brands showed only 4 Nigerian brands – Dangote, Glo, Jumia, and Star.
These stats don't surprise us one bit because in our branding and marketing work, we have loads of insights and experiences that support this survey even though there could be a variance.
There is the assertion that "Africans don't like local", but that is not exactly the case in our opinion. Branding is such a powerful aspect of business that is being underrated by most businesses both big and small. The businesses that take branding seriously will be at the top of the market regardless of where they originate from and as we can see, foreign brands don't joke with branding at all.
For example, out of 100 restaurants in Nigeria, the ones that take branding in its true sense most seriously will emerge the most dominant.
If you are a fashion designer, baker, or whatever you are into, the more seriously you take branding (in its true sense beyond logo design down into strategy, culture, marketing communications, etc), the higher you will climb on the chart of leading businesses in your sector or industry. And you must not have billions to spend, it begins from being intentional and consistent.
If you would like to take a deep dive into the subject of branding, there are articles here for you: MAPEMOND BLOG
We are cooking a lot of webinars, Instagram live sessions, Facebook Room conversations, and more on the subject of branding. Leave a comment on this post if you would like to be notified when it is time.
Don't downplay your business. At whatever level you are, consider your business as a brand and build it with that consciousness. It yields far more results than casual business and hustle.
Tuesday, 03 September 2019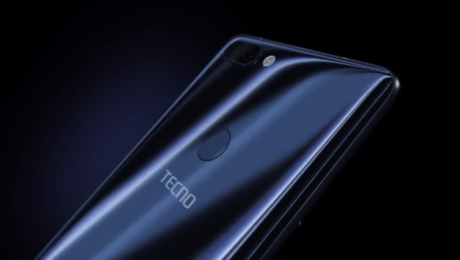 The emergence of smartphones began a new era in the mobile phone industry. Smartphones have undoubtedly become an important part of our lives that we can hardly do without. They are referred to as the new personal computers because aside calls, smartphones come with enabling features that have brought more ease to our lives, businesses, and generally changed our society greatly.
It would interest you to know that prior to 2007 smartphones were not as affordable and rampant as they are now. In fact, twelve years ago, the mobile phone market was mostly saturated with Nokia Symbian phones, Samsung and Apple smartphones. While Nokia phones were affordable, they had numerous limitations. On the other hand, Samsung and Apple smartphones were too expensive for most customers in Africa to afford.
Having identified this gap in the mobile phone industry, TECNO launched itself as the most affordable smartphone brand. This singular move set a new tune in the market and brought more competition thereby giving the big brands a run for their money. TECNO came with an innovative approach and consistency to achieve customer retention. The brand literally rewrote the state of art of technologies by producing localized products under the principle of "Think Globally, Act Locally".
BRAND HISTORY
The TECNO brand has proven that a need in the market is always an opportunity for brands especially new ones to gain a breakthrough. The founder of TECNO mobile, George Zho, knew this early and worked with the vision of solving the need of mobile phone users in mostly Africa, right from its inception in 2006. Notwithstanding being a Hong Kong based brand, TECNO mobile has become a household name in different countries as it keeps its innovative game on and leaves other phone brands trailing behind. The brand has remained committed to offering consumers with satisfactory mobile communications solutions.
As a subsidiary of TRANSSION Holdings, a company dedicated to producing high-quality smart devices and mobile internet service that can compete globally, TECNO as its flagship brand has become one of the leading phone brands in the world. TRANSSION Holdings has built its brand portfolio with superior mobile phones like TECNO, itel, Infinix, Carlcare, etc.
Though TRANSSION's first attempt on a TECNO mobile wasn't as sleek as what we now know the recent ones to be, and didn't have a smooth entry into the market, the brand strived against all odds. With several modifications and innovations, the brand bounced back stronger, dominating its industry in just a short period. Following market research, TECNO mobile identified Africa's need and dived in to solve it which led to its success, thereby making Africa its number one customer base.  The entrance of TECNO mobile into the Nigerian market changed the telecommunications narrative in the country. It offered the customers more choices with different features that were affordable and this earned the brand more users.
Apart from its affordability, TECNO mobile also holds the reputation of being the first dual-SIM phone brand supplier in Africa and holds 40% of market share in major African countries. The brand has further established itself as a global player in the telecommunications industry expanding to continents like South America and Southeast Asia. The success of the brand can be ascribed to well-designed strategy and systematic management.
From solving an identified need, TECNO mobile has earned several recognition and awards. With its outstanding smartphone product chain that is uniquely designed, TECNO continues to beat its counterparts in the mobile phone industry. The brand's strength focuses on innovative designs and manufacturing, sales and services.
BRAND VISION
The parent company, TRANSSION Holdings operates with a vision that has had a ripple effect on every aspect of the business especially in the quality of their product. Here is the company's vision:
"To provide consumers in global emerging markets with their favourite smart device and mobile internet service."
BRAND MISSION
The company has a detailed mission statement, which is to:
Be a moral conscious company.
To provide users with smart device and mobile service that they enjoy;
To provide partners with profit earning solutions and help them fulfil their potential and value;
To create material and spiritual happiness for employees;
To create value for shareholders.
Become an outstanding representative of Chinese private enterprises which establish their business overseas.
BRAND VALUES
The brand functions with values that have shaped its products and services. They are;
CORPORATE CULTURE
The brand has a culture that helps its organization thrive.
"To continuously thrive as a market leader among the industry, we must look ahead, think big and get ready for challenges. We must stay abreast of the changing market demands and fulfill customers' expectations. That's what our corporate culture is all about. It is the motivation, guideline and target we are following to succeed in our business and dreams."
Written by Jennifer Chioma Amadi
Do you need to get your brand positioning right in the market place? We can help. Send us an email at wecare@mapemond.com
Do Business Better!