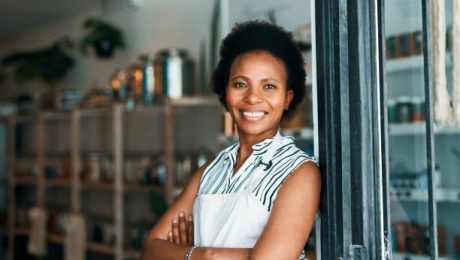 Salaries aren't determined by what the employee desires, it's ultimately hinged on what the business can afford to pay.
Where the affordable amount is poor, the employer should make room for some level of flexibility to get good productivity.
Create shifts, reduce work hours, give off days, allow remote work if and when possible/necessary. Make room for extra bucks and bonuses.
Your business may be struggling, but you cannot build a great business with a team of people constantly grumbling and edgy.
A lot of people don't mind low pay but to give their best, they need to be sure you care about their own welfare and growth.
Another way to deal with the issue is to reduce the number of employees to the barest minimum, so you can pay the few better for the much work they do.
Our HR strategies and models need to adapt to changing realities, and not just principles gotten from textbooks and classrooms. Streetwise also matters.
In the Igbo apprenticeship system, people even work for free for years, but in exchange, they are fed, trained in the trade and set up to run theirs in a few years.
Take better care of people if you want people to take better care of your business. Simple but not easy to grasp.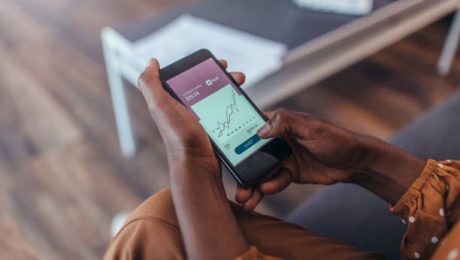 We have resolved all kinds of challenges for the various businesses and organizations that we have worked with, but one challenge that always defeated us was raising capital for our clients who needed it to execute our awesome strategies.
We have deferred that challenge for a long time but finally decided to take the bull by the horn.
About one month ago, we silently created a network of investors called THE LOOP, which currently has sixteen members. The group was set up as a strategic crowdfunding model called "closed-loop capital" where investors pull funds together to finance viable small businesses and startups. Mapemond takes on the responsibility of preliminary due diligence and brokerage.
Within the last three weeks after the quiet launch, the group has already raised the sum of fifteen million naira for a farm startup, a restaurant, and a limestone quarry. At Mapemond, we believe that the end goal of brand development is to improve bottomline and that is why capital is a major component of growth.
We shall be working to grow THE LOOP into a full-scale investment management arm of our mission to build reputable, profitable, and sustainable brands.
You can reach us through our email or phone number below if you have any inquiries.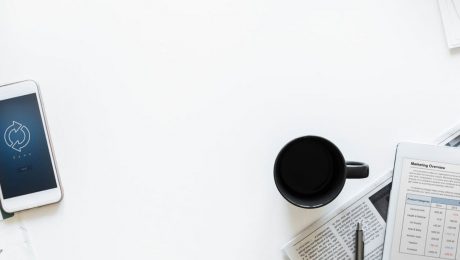 For the last couple of weeks, Funmi has been excited about starting up his own business. He had dreamt about this for so long that he could not believe he was just a step away from fulfilling one of his life's goals. He had ensured that everything was in order, from drafting clear and concise vision and mission statements, to setting smart goals, to on boarding and training excellent team members. Funmi had it all mapped out, striking every dart on his target board. Yet his final success was to some extent dependent on one thing, investors!
Funmi, having played his role, began to search for potential investors and means of financing his business. Most of the investors that had shown interest in the business always asked for an outrageous percentage cut from the profit. After several setbacks, Funmi finally found an investor who was satisfied with the twenty percent shares.
After documents were signed and the deal was done, Funmi and his team set off to a smooth sail. They got their furnished office space, acquiring necessary tools for work and opened up the door for clients. A year later, when the investor had noticed the increase in sales and the accelerating progress of the company, the music changed for Funmi and his team.
Suddenly the investor wanted more percentage from the profit being made. His demands for daily reports and threats of withdrawing his investment that ran into millions of naira became all too overwhelming for Funmi. He thought of suing or paying the investor off but that would be disadvantageous for his firm.
Funmi continued to watch the investor parade himself as though he was the owner of the business. He spoke too authoritatively during board meetings and never hesitated to snap at workers who did not deliver on their KPIs. From the corners of his eyes, Funmi watched him, holding back the fury in him. Continuously Funmi wondered how a simple business deal could turn sour and initial helpers turn enemies. Still Funmi insisted on keeping his enemy closer until he figured what to do with him.
**********
Like Funmi, several business owners have encountered such unpleasant business interference. Though the agreements between both parties might have started out smoothly only to take a different outcome at the long run.
It is likely that most would be overwhelmed and confused without a clue on how to resolve these kinds of issues. They are faced with a dilemma of making critical decisions that could either make or mar all they have worked for. Sometimes, companies go bankrupt trying to pay off their investors. Oftentimes, they are either shut down or sold off due to internal struggles.
How long do you think Funmi will hold this up and what is the best escape route for him?
Written by Jennifer Chioma Amadi
Do you need business development strategies? We are your go-to guys! Send us an email at wecare@mapemond.com
Do Business Better!