Monday, 02 September 2019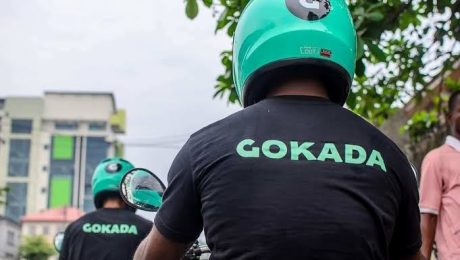 Barely two weeks ago, 14th of August 2019 precisely, Nigeria's premier motorbike hailing service, Gokada, announced a temporary shutdown. The unexpected close was as a result of the unpleasant experience the CEO, Fahim Saleh, had when he used one of the bikes. In our previous article, Fahim spoke about his disappointment and his plans for an upgrade.
The plans were geared towards improving the services of the brand based on the standard the company has set for itself. In the words of Fahim,
"Gokada has always prided itself on setting the standard in the market for safety and service.
Hairnets, DOT certified helmets, extensive training – these are all reasons safety on our bikes have been so consistent and how we were able to convince so many to give this new age bike taxi a shot. As we scale, what we have now would be the template for what all our future pilots will follow.
We took the risk to pause for a moment and improve on that template in order to provide our customers with exceptional service at scale."
As envisioned by the Gokada team, the brand was relaunched on 26th August 2019 with an upgraded version, Gokada 2.0 after halting its services with the intention of improving its safety standards and train its pilots, equipping them with advanced driving skills with a focus on safety, GPS navigation, and optimized customer service delivery. Gokada added more quality by overhauling its motorbike fleet completely and acquiring efficient TVS motorbikes alongside Bluetooth enabled helmets to enhance communication.
"We have introduced a new helmet, new motorcycles and we have partnered with a Chinese Company (TVS) to bring the motorbikes to them directly from the manufacturers. We needed a bike that is of high quality and consistent.
We chose TVS because we believe it will be on the road for more time. It is of high quality and I have visited their factory and they work with BMW bikes. They also have innovation experience of over 46 years and it is a high-end motorcycle brand. It is safe and has quality," Fahim said.
Ayodeji Adewunmi, Co-CEO, explained that the objective of the upgraded version was centered on customer satisfaction;
"Gokada 2.0 is all about our unflinching commitment to our customers.
We believe that it is better to suspend our operations for two weeks so we can retool and revamp for unmatched service delivery and exceptional experience with the Gokada brand for a long time to come.
It will be an incredible time to use the Gokada services as we journey to transform transportation in Nigeria and the rest of Africa. As part of this relaunch, we have also made several upgrades to the management team, and I am truly excited about Gokada 2.0"
Along with this upgrade is a goal to raise over $10m before the end of the year. Adewunmi mentioned this strategic plan during the relaunch announcement. He said this goal is part of the vision of Gokada which is to become the operating system for mobility, on-demand services, and financial services, driving social and economic inclusion across Africa. He stated that since the inception of the brand they've been able to raise $5.4m.
Gokada's Director of Government Relations, Kayode Adegbola, was also positive about their new accomplishment especially the partnership with the Lagos state government;
"We are excited to continue setting the standard in our industry by exceeding all of the regulatory requirements in Nigeria and partnering with government organizations like the Lagos State Government to help move residents through quicker, more comfortable, safer and responsible means".
Written by Jennifer Chioma Amadi
Are you in need of some rebranding services? We can take you through the routes. Send us an email at wecare@mapemond.com
Do Business Better!