There are many tools that can help make you super productive if you make use of that small computer in your hands, and a bit of research shows that these tools listed are the best productivity apps to have in 2019 that can help boost your productivity at work.
Google Drive – this is a great tool as a safe place for all your files which puts them within reach from any smartphone, tablet, or computer since it is integrated with other Google ecosystem.
Base camp – This is a powerful project management and team coordination tool that allows you to view the progress of team members as they complete to-dos and upload files. The tool also allows you to work with clients on the go.
Last Pass – This is a password vault (Manager), this security app stores you login details for various sites, this app allows you to log in faster while having the liberty of having complex passwords you don't need to remember.
Pocket – A great offline reading tool that allows you to select and save articles, pictures and videos for later viewing.
Dropbox – Dropbox is an online storage locker for your files, documents, photos and other important data that you can access on the go.
Todoist – The world-acclaimed best to-do-list app helps to organize, plan and collaborate on projects and it is very effective for planning your day, remembering important tasks by setting timely reminders or location-based reminders and a Goal tracker.
Written by Donald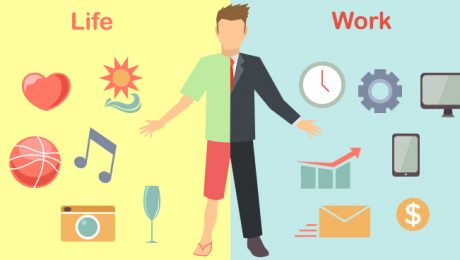 For most people, creating stability in all spheres of life comes to them with ease, but for others it is a daunting task and the end result is worrisome.
For those struggling with finding work-life balance, be assured that you are not in this alone.
Balance is your ability to gain stability and fulfillment and if you are unable to create a balance, you stand the risk of having constant health issues, frequent exhaustion, financial loss, steady stress, and the feeling of underachievement.
For your sanity, productivity, health and clarity we have come up with these tips to help you achieve a work-life balance.
The first step is to figure out who you are, your values, your goals (work, relationship, spiritual, financial, and so on).
Track your time by prioritizing and keeping a log book.
Create a "you" time.
Leave work back in the office
Take out time for outdoor activities
Constantly do a self-evaluation exercise
Read articles on other subject matters beyond work
Attend social events or just hangout
Being a workaholic is counterproductive in the long run, but finding balance boosts your productivity eventually.
Empower your team members with this knowledge to get best from them.

#DoBusinessBetter
We could help you improve your employee relations to boost productivity while minimizing staff turnover. Send an email to wecare@mapemond.com