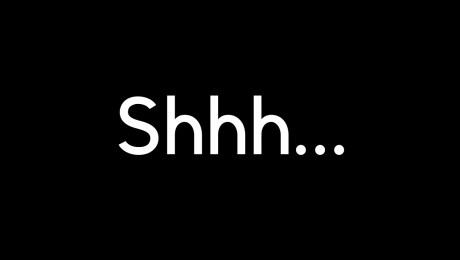 One of the toughest parts of being the head of an organisation is having someone whom you trust to oversee the affairs of the business whenever you are absent. Most employers and heads of departments would agree that trustworthy employees or team members are hard to come by these days. A lot of organisations have been ruined by dubious staff who take pleasure in pilfering or watching the organisation lose revenue.
Oblivious to the cunning activities of the employees, some employers continue to feed on the lies of their staff. When the company's sales deteriorates, they bear the blame thinking they are incompetent or ineffective. Asides from the worries it brings to the employer, it drives some businesses to their untimely end and puts the employer in emotional distress.
Often, we conclude too easily that only junior staff are involved in these despicable acts but most times when uncovering the truth, senior staff are usually involved in such deeds. This revelation most often than not leaves the employer in shock, wondering the reasons behind the perpetrators' decision. In the passing of time, these employers or top-level managers become distrusting of virtually every staff.
Kwani's story depicts a typical scenario of what happens in most known organisations. Here is a narration of Kwani's tempting experience.
It was dusk and everyone was clearing his or her work desk, ready to shutdown for the day's work. Kwani who was new in the company curiously watched some staff speak in hush voices and act in suspicious ways. He had noticed these same moves over the past weeks and had enquired from one of his colleagues why they usually stayed behind after the close of work. As expected, his colleagues gave a casual response that only raised Kwani's curiosity. His colleagues had said, "We carry out some confidential assignments for the company. Only those involved get to know. If you are interested. Let me know."
Rather than ask them again, Kwani decided to sneak up on them to find out what the confidential task was. Tracing their steps but maintaining a reasonable distance so he is not sighted, Kwani followed them into the dark warehouse, and he became more perplexed. While three persons took out fifty cartons of the company's products, two others dashed out to open the back gate for some strangers who drove in with a truck.
He silently observed as they loaded the vehicle with the products and received some amount of cash in return. They chatted and cheered as they carried out their transaction. Kwani stood in a corner, confused about his next step. As they were rounding up, Kwani quickly walked out. He spent the next day torn apart, part of him wanted to report the perpetrators and the other part wanted to join them at least to earn more money for himself. After dealing with the dilemmatic intrapersonal conversation, he decided to report the act.
That day, he contacted the HR manager and informed her about his findings. She thanked and assured him of an immediate action against those were working against the progress of the company. Unfortunately, two months later, Kwani was rewarded for his integrity but got fired some weeks after. When he made enquiries about why he was sacked, he found out that one of the Managers was spearheading the operations. Kwani continued to blame himself for exposing those behind the act, maybe joining them would have been the best option.
******
Knowing that no business ever thrives without the right set of persons working behind them, what remedy can you proffer for staff disloyalty and pilfering? Once again, the need for effective systems and processes cannot be overemphasized.
Written by Jennifer Chioma Amadi
Do you need help with setting up your systems and processes? We can get it done for you professionally. Send us an email at wecare@mapemond.com
Do Business Better!
Thursday, 07 February 2019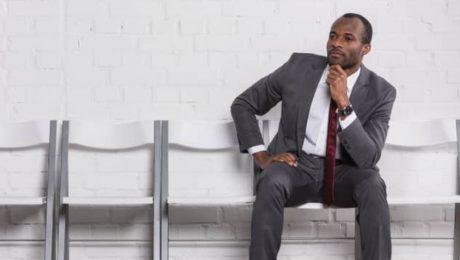 It is no longer news that unemployment is on the rise in Nigeria and most parts of Africa. In times past the matter of contention was the fact that most people were not qualified for the vacant roles advertised. However, in recent times, scarcity of jobs has become the plague affecting our society leaving us with a wide river of unemployed graduates but very few companies to fish them out.
According to statistics by Africa Center for Economic Transformation (ACET), over 50% graduates in Africa are faced with this tough reality. A lot of employers handle employment cases like a thing of favour rather than a search for competence and suitable team members. Recently, this attitude has been displayed by some employers and we have used one of them as a case study for this article.
About a week ago, an employer publicly shamed a jobseeker on Twitter for requesting a reschedule of an interview date. Seeing this as an unserious act by the jobseeker, the employer disqualified the candidate. In her words, "Sorry mate, your loss. With such high youth unemployment, an interview is now a treasure not to be taken lightly." From the recruiter's tweet, she obviously implied that the prospective employee didn't take the interview seriously and had no right to ask for the interview to be rescheduled.
Reacting to this, some Twitter users felt the employer approached the situation with the demi-god attitude as opposed to finding the qualified candidate even if it means rescheduling. With such an attitude, there is a likelihood they wouldn't be patient enough to get the best during any recruitment. When companies are too rigid with their interview processes, it could be a loss at both ends.
Another flow of thoughts are those who think the employer has an entitlement mentality believing that they can lord over those they intend to employ and practically would expect their employees to be at their beck and call. This category of employers would probably boss their staff around giving no room for their opinion. As a result of this attitude, the enterprise usually reduces the capacity of their staff.
Another perspective some other persons pointed out was the fact that the prospect might have been facing some challenges which prevented him from coming and had the right to inquire the possibility of an interview reschedule.
One of the commentators, advising both employees and prospective employees, indicated that it is okay to even ask for a raise if need be.
Having read through the entire thread, we see need for employers and recruiters to make their recruitment processes more flexible. Nevertheless, this doesn't imply that rules and regulations shouldn't be put in place during an interview. Rather, employers should bear in mind that unforeseen circumstances may occur which may prevent an interviewee from showing up and in such cases, adjustments should be made.
Conclusively, employers need to keep an open mind towards potential team members, treating them with fairness and not as though the job is a favour.
Written by Jennifer Chioma Amadi
Need a team that will be committed to building your brand? We've got you covered. Send us an email at wecare@mapemond.com
DO BUSINESS BETTER
Thursday, 17 January 2019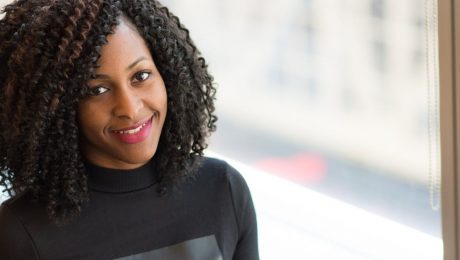 There are many sides to a story; some sides generally acceptable, some generally unacceptable and some leaves us feeling indifferent. But if there is one thing experience has taught us is never to pass judgement based on one side of a story. This may be what must have prompted the TED talk titled "The Danger of a Single Story" delivered by the famous African novelist, Chimamanda Ngozi Adichie.
From a recent thread on Twitter that awakened the minds of many people to a different side to job recruitments, it is then safe to conclude that indeed there are many sides to a job interview. Overtime, the popular reasons given to explain why most prospective employees never get employed after an interview ranged from being badly dressed, to lack of confidence, to inexperience, to poor composure, to incompetence, to ill mannerism, and so on. Never was it told that being rich or looking seemingly rich could disqualify one from getting a job.
In a tweet which stirred the conversation, a recruiter had shared her reservations about employing a young lady. Her reason was based on the fact that the young lady appeared "too rich" for the position. On her wrist was a flashy apple wristwatch while her expensive iPhone was in her hand. The clothes on her body and the bag that dangled on her shoulders were oozing of plenty money. At the end of the interview, the recruiter watched from the window as a latest Lexus car came to pick her up. After all the speculations, the recruiter drew a conclusion that the lady had it all and doubted if she would be submissive and obedient enough for the job since she was rich.
Unfortunately this was the only side of the story that was told. We are left with several mind boggling questions such as; did the lady have the necessary skills for the position she applied for? Was she rude or ill mannered? Shouldn't one be assessed based on their performance in an interview rather than a perception of them? Is it right to pass off a potential employee because of their look or their status? Should one dress shabbily when going for interviews? These and so many other questions remain unanswered.
Certainly recruiters are in the best position to give answers to these questions since they are the ones faced with the task of fishing from the pool of job seekers. We believe there should be a professional standard that guides recruitment processes, but can personal reservations be part of that standard? Is it an acceptable norm for recruiters to put their sentiments ahead of professionalism?
We would like to know your thoughts on this issue. What should be the acceptable and unacceptable criteria for any company's recruitment? Are there no gains that could be derived from employing a supposedly rich looking employee?
Let's know your perspective in the comment section below.
Written by Jennifer Chioma Amadi
Need help in building your dream team? We can help. Just send an email to wecare@mapemond.com and we take it from there. That easy!