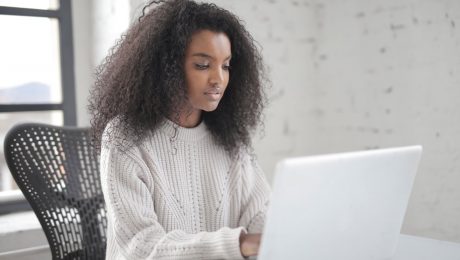 Creating a system that guarantees sales without your direct personal effort is tough, and takes time. It's a lot easier to sell through personal efforts, especially if you're courageous, vocal, and have an audience.
We understand that even personal selling isn't easy for a lot of people, but that is an opportunity for you to go right on to creating professional pages for your business. It will require more work than using your personal timeline or selling to your personal network, as it hides your shyness while you develop the boldness to drive visibility for the business with consistency, good content, and appealing offerings.
You may have to cut down spending on some things to gather money to run well-thought-out adverts that will build visibility for your business pages to complement organic growth.
If you are stuck on your personal social media timeline, here is a thought to ponder on:
Blessed are those whose business is approaching a time when sales will be made without personal posts on social media, for they shall know sustainable growth.
As time goes on, you will need to leverage everything at your disposal to make sales, as you also work towards building a system around your sales that isn't wholly dependent on your direct personal efforts. You will get tired sometime soon.
– Create a Google business page and run it actively.
– Get a website that suits your business and build visibility (a blog section with relevant topics people search often helps)
– Depending on your business, create a store page on Flutterwave or Paystack.
– Get official phone/WhatsApp numbers and an email address for your business, separate from your personal ones.
– Prepare marketing communication materials with VERY clear and precise messages. Distribute it strategically to where your target customers are.
– Create something free that will attract your target audience for them to WILLINGLY give you their contact details (don't abuse it PLEASE).
– As your customer base grows, start building front -desk officers with well-trained personnel.
– For more tips, contact us for proper consultation. wecare@mapemond.com
Think systems. Build structures. One day at a time.
We had a meeting with someone recently who has a brilliant idea. She has figured out most of what needs to be in place to execute the idea, but there was a giant wall in front of her – how to get the clients. We spoke with her to provide guidance but we gleaned some insights to share with you in your career or business journey.
Ideas and dreams are exciting.
Doing the groundwork could be fun.
Until it is time to sell yourself, product, or service, cold feet will show up.
Selling is not a skill for entrepreneurs only, it is a skill for everyone.
When you go to the visa office, it is a moment to sell yourself.
When you write application letters, you are selling yourself.
When you sit before a panel at a job interview, you are selling yourself.
When you share thoughts on social media, you are selling yourself.
Selling is a must-have skill for you.
Your dreams won't come true if you don't confront the challenge of selling.
Making two million bucks monthly is easy to calculate on paper until it is time to make the numbers a reality.
Confront the challenge of selling.
Selling is the bridge that leads to the land of milk and honey.
Find a way to kill that fear and sell.
Overcome that hesitation and sell.
Change your thinking about selling, you can learn and do it well.
The most successful people in the world are not necessarily those who are the best at what they do, but those who sold themselves better.
How badly do you desire success?
How badly do you desire to see your dreams come true?
Summon courage from within and confront the challenge of selling.
There are various options available to aid you – books, courses, seminars, coaching, mentoring, internship, and so on. Only you can make the move, so you can achieve better results.
What you desire for your career or business is waiting for you across the river called SALES (SELL YOURSELF).
We wish you success!