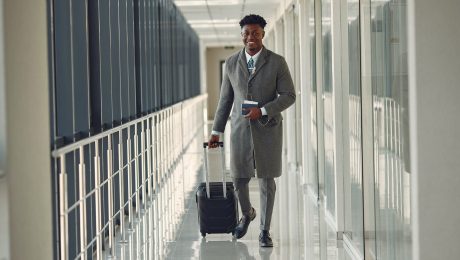 We came across a Facebook post suggesting that certain businesses perform better when they are unstructured compared to when they are structured. The person asserted that a renowned Nigerian blogger, Linda Ikeji, is struggling ever since she became structured, but that is quite a baseless assertion without specific indices or metrics to measure the performance of her business. The argument had so many holes in it, we didn't even know which one to address or ignore, but our take away was that many people do not understand what structure means.
Here are some insights on structuring your business:
1. Structuring does not mean leaving your product-market fit. If you were doing very well by selling food to Tricycle Drivers and then you go build a gigantic edifice with air conditioners in the name of structuring, you are just burying your business alive. The drivers won't follow you but will switch to another option.
2. Structuring does not mean leaving what is working and going to experiment with the unknown. If Linda Ikeji leaves what has been working for her to new terrain, she may struggle before getting it right again, if she does.
3. Structuring does not mean you stop innovating. If you become relaxed simply because you got structured, you will lose out. The more structured you become, the more you have to be on your toes innovating.
4. Structuring does not mean fancy offices and glam. It is not about "I have arrived", you will be pushed over to the sideline.
5. Structuring is about becoming BETTER ORGANIZED as the business grows gradually. When a bukka woman teaches her daughter to cook the meals as well, it is structuring. When she teaches her Son how to go buy foodstuff from the market, it is structuring. When she keeps proper inventory of the foodstuff to check them against daily sales to ensure there is no theft or unrecorded debts to customers, it is structuring. When she can take a break and business is still ongoing, it is structuring. The list goes on.
6. Structuring is about creating systems and processes, no matter how basic. You cannot seek a serious business loan with your personal account, you need to open a business bank account and that requires BVN, a registered business, Tax identification, etc.
Our investor at Mapemond asked us, "what if I die, what will happen to my investment in your company?" our answer was all around systems, processes and ultimately, structuring.
You cannot desire to be another Dangote, Otedola, Elumelu, Jason Njoku, Ibukun Awosika, and all these people and not be thinking in terms of structure over time.
Davido and WizKid will direct you to their managers if you want to do business with them, even personal brands have their own approach to structuring. That is why they create DMW, Mavin Records, and the likes.
We have to break the fetters and manacles holding us spellbound to the hustle and survival mentality while thinking that we can build a big business by staying unstructured and evading FIRS and the rest perpetually.
Conglomerate this…,
Global Ventures that…
International Empire…
All the fancy desires will not happen by mere wishes, you have to build structures diligently and consistently for several years.
If your clients' work will be on hold because you have malaria, your business is an endangered specie.
We don't like to think about it, but what if you die? What happens to the monies you collected from people? Pending salaries? Etc?
Please share this, let's empower more entrepreneurs with the right knowledge.
If you think otherwise, then this post is not for you.
We wish you well in your endeavors.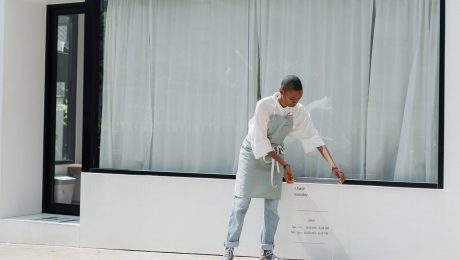 Some people say that branding is for big companies with deep pockets, but there are so many big companies with little or no branding.
You can have money and still not get branding right. In fact, there are so many businesses that are making serious money but pay too little attention to branding.
If you are thinking your business is too small or you don't have money for branding, here's the story of a 'poor' roadside business that has created a good brand image and has been maintaining it since the last time we checked.
There is a bukka sited beside a fence somewhere in Trans Amadi in Port Harcourt. Many decent office workers around that axis eat at her bukka.
We nicknamed her bukka "Clean Pot" because the pots are always sparkling, the environment too and the food processing is so hygienic – she cooks in an open space where customers see everything going on in the kitchen.
This is to paint a very basic picture of someone who doesn't even have a brand name and is not on social media.
How much does she spend in building and maintaining this brand image?
Waiting until you are big before branding is actually a big mistake. You can start now and keep upgrading as the business grows.
Imagine building on the brand "Clean Pot" and gaining steady visibility to deliver food packs to offices in Trans Amadi using logistics companies.
Imagine the 'Clean Pot" brand expanding to other strategic locations. As that happens, the branding game goes deeper because systems would have to be in place to maintain the brand image across board.
Relate "Clean Pot" to "Starbucks" or even "Chicken Republic", can you see the prospect for the brand as it focuses on its own strata of the market. Of course, there will be limiting factors and challenges but they are firstly cultural problems, before economic.
We can go deeper in analysing Clean Pot, but the point is that branding actually begins with your orientation and mindset regardless of your financial status.
#DoBusinessBetter