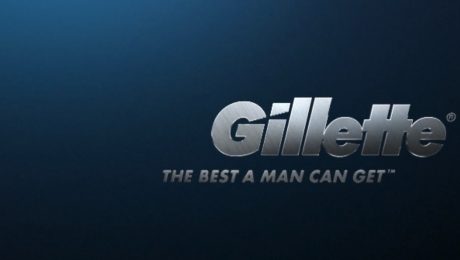 One brand that has gained dominance as a personal grooming product in different continents of the world is Gillette. The brand's stability and clearly defined brand proposition has added to its uniqueness. There are so many lessons to glean from this top brand.
Join us and let's take a tour into the Gillette world…
HISTORY OF THE BRAND
In 1895, Gillette King, a successful travel sales man got irritated by the fact that his shaving blade frequently became blunt and needed regular sharpening. So, he thought of designing a new type of razor which could be quickly used and replaced regularly. He pictured a shaving stick with a handle, having a disposable double-edged blade that could be used and reused until it was dull. And so, he got to work on his idea, drawing different designs and models of safety razors for six good years afterwards.
Finally, on the 28th of September 1901, Gillette founded the American Safety Razor Company which he later changed to Gillette Safety Razor Company in July of the following year. He obtained his company's trademark registration and began production in 1903 were he sold 51 razors and 168 blades.
Spurred by successes in sales, Gillette introduced the "new improved" Gillette razor superseding and replacing the old-style razor – the silver Brownie razor in 1921. Further witnessing a series of expansion and growth, 68 years later Gillette developed the Sensor Shaving System which had thinner blades and better features. This caused sales to rise as this brand appealed to consumers and thus the Lady Sensor followed shortly.
With further research, marketing strategy, and expansion, a major innovation was introduced in 1998 to drive sales further up. The MACH 3, so called, had a third blade and its blades were set at an angle that made shaving easier with fewer strokes giving a smoother and comfortable feel.
Surviving, three takeover attempts, the company continued to grow and expand into various brands such as the Bic pen, Duracell batteries, Oral-B and other toiletries. Finally, on October 1st 2005, Gillette and Procter & Gamble merged companies. This ended the existence of Gillette Company as a business entity but culminated in creating the biggest brand in personal grooming and house care products in the world.

THE BRAND VISION
To build total brand value by innovating to deliver consumer value and customer leadership faster, better and more completely than our competition.
THE MISSION STATEMENT
A globally focused consumer products marketer that seeks competitive advantage in quality, value-added personal car and personal use products.
THEIR PRODUCTS
Gillette offers a wide range of products such as 2,3,5- bladed disposable razors, trimmers and blades, shave preps like foams, shave gels, shave lotions, after-shave balms and personal care products which includes deodorants, anti-perspirants, and body washes.
Subsequently, the company witnessed growth in sales and expanded to different parts of the world. In 1917, Gillette had the contract of supplying safety shaving blades to American soldiers during World War I which was funded by the government. Successive years saw the company evolving through a series of leadership profiles with men like John, Giasman, Gerard, Samuel, Stampleman, Spangler Jr., Gilbert and Colman Mockler at the helm of affairs.
BRAND CULTURE
The brand could be said to be a male product since it is mostly used by males for different shaving purposes. One culture this brand has retained over the years is their position on grooming more responsible men. Following a recent campaign against the usual "boys will be boys" attitude that encourages the nasty behavior of some male folks, Gillette made its stand clear. They believe and are working towards instilling better manners in the males.
With all these, the brand's growth can be linked to the quality of its product, its leadership and also strong publicity. This way they have remained in the hearts many consumers all over the world.
What's your take away from the Gillette story? Please share in the comment section.
Written by Rejoice Emmanuel
Need help with developing a business plan and branding your business? We can help! Send us an email at wecare@mapemond.com