Thursday, 14 February 2019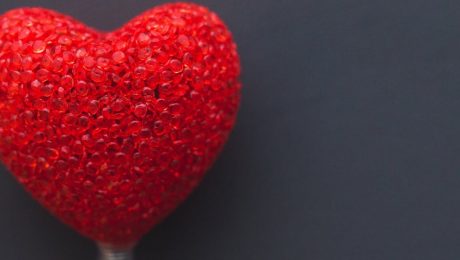 The valentine season is here and as usual lots of love birds would be flying out from their love nests. Funny, but some may be total strangers while some of them may be long-time friends, and then some may be colleagues at work.
Business, they say, shouldn't be mixed with pleasure, but a research carried out in 2017 revealed that more people are getting involved in office romance as the days go by. This is often traced back to the fact that most workers spend eight to ten hours a day and almost every month in a year in the workplace with the same set of persons. They have no other option but to share the same space with others. However the problem arises when they go beyond office work and begin to create a romantic atmosphere around themselves within the workplace.
A research carried out by a professional platform, CareerBuilder, highlighted that 41 percent of employees have dated a fellow colleague thereby failing to maintain a professional relationship. It was also recorded that 12 percent of these relationships started while working extra hours into the night, 10 percent began after a happy hour, while 9 percent started during a lunch outing and 10 percent started after meeting by chance outside the work environment.
Though most cases of office romance involve colleagues in the same level or department, studies have shown that 29 percent in-office relationships are between someone in a higher position and a junior colleague. It also revealed 15 percent have had an intimate affair with their direct boss. When caught or exposed, 37 percent deny the relationship and 63 percent admit it.
Interestingly it was stated that 30 percent of these relationships end up in marriage even though most fizzle out with time. The outcomes are never predicable but still a hard question stares us in the face, should there be room for romantic relationships in the office space?
Over the years most companies have frowned at the concept of in-office relationship and have continued to search for ways to eradicate its roots from their workplace. They believe it would destroy the image of the company and so have employed different measures to handle cases like these such as by banning it, penalising culprits or even firing them, making their employees sign a contract forbidding office romance, and so on.
However, CEO of Engage PEO, Jay Starkman, stated that placing a ban would only encourage more secret relationships in the organisation. He suggested this instead, "an employer should establish a clear policy that requires reporting of the relationship to HR so that it can be monitored and people can be properly advised on how to conduct themselves."
Even though some company polices may seem harsh, most times they exist in order to prevent unpleasant situations from occurring. Like Roy Cohen, a career counselor and executive coach, puts it, "Many organizations have rules about dating colleagues not because dating a colleague is a bad thing. You may share common interests and motivations and you may both love the organization. The rules exist to avoid any messiness that might arise when the relationship ends, when one of you gets promoted, or if one of you has access to information that should not be shared, especially if it might benefit your partner unfairly."
Most often than not, most organisations try to avoid issues like this but then they keep on reoccurring and could be a source of distraction from the main company's target. Well a one sided judgement is usually not the best so what's your take on this as an employer or employee? Should the love birds be allowed to fly freely or should they be caged? Leave a comment below.
Written by Jennifer Chioma Amadi
Need some help with your company's recruitment? We've got you covered! Shoot us an email at wecare@mapemond.com
DO BUSINESS BETTER!
Wednesday, 09 January 2019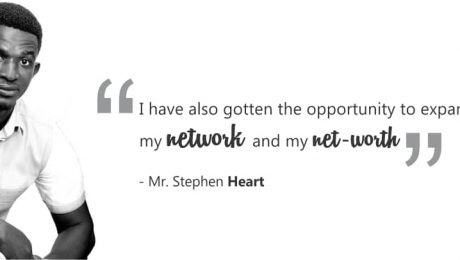 For a number of workers, the workplace could be the most dreaded place they have to put up with while others see it as a place filled with lots of opportunities. For this week's employee insight, Mr Stephen Heart, who has over eight years experience under his belt in the aviation sector, shared his perspective about his work place and work life in general.
"I work in the airport, an environment where you have the opportunity to meet and interact with people from all walks of life – the high and mighty, the movers and shakers, and all. Having to meet and interact with these set of people made it easy for me to decide on the kind of life I want to live and make for my family. I have also gotten the opportunity to expand my network and net worth," Mr Stephen said to emphasize the level of impact his work has made in his life.
CAREER TRAJECTORY
 Unlike most people who set job hunting as an after school plan, Mr Stephen Heart joined the labour force early and has continued to advance since then, "I actually started working while I was in school and I have grown in my department."
When asked if he had changed his career before, he replied, "For me, I know this is where I need to be for the big picture and I'm flourishing and sincerely I have never thought of leaving." From his words, you can tell that Mr Stephen finds satisfaction in his workplace.
Many employees are driven by several factors as regards the quality of work they deliver. Arguable statistics have shown that ninety five percent of working class people work mainly for compensations and benefits while the rest work to add value. Mr Stephen can be classified under the five percent who seek ways to improve in order to add more value to the company.
He said;
"Completing and passing the 'ICAO AVSEC Instructors Course' made a huge difference in my career. The feeling of knowing that I'm impacting the people around me by imparting knowledge as a certified instructor gives me a sense of fulfillment and relevance."
Giving some insights about the impact his job has made in his finances, he said, "the idea of having a constant and assured inflow (salary) at the end of every month avails me the opportunity to really plan my finances well. Earmarking comes with ease for me because I know exactly how much I will be having at the end of every month. So, it has made me a better financial planner and a prudent spender and of course my work has increased my net worth."
DAILY LIFE LESSONS
Like every journey with lessons to be learnt, Mr Stephen sees his workplace as a learning ground full of thought provoking lessons;
"meeting and interacting with different kinds of persons; happy people, angry people, good people and not so good people, proud and humble people, wealthy and not so wealthy people, etc. has been remarkable. I have learnt the importance of not judging a book by its cover, that appearance can be deceptive and most importantly I have learnt the importance of cultivating and nurturing relationships both with colleagues and clients."
While advising the young people in the area of career choice, he had this to say; "the environment should be very important to you when trying to make a choice. Is it an environment that allows room for growth? Is it an environment that avails you an opportunity to meet people of great minds, both colleagues and clients?"
"Look for and find a motivating factor about your job and hold onto it with everything. This is because after all is said and done; it's your motivation that will help wake you on Monday mornings when you really don't feel like reporting to work that day."
THOUGHTS ON SIDE HUSTLE
 "Actually for me, my job is my side hustle while my business is my main hustle," he said amusingly. "Don't be in a hurry to conclude," he continued. "Remember I told you about choosing your environment wisely and getting a motivation on your job. I already knew what I wanted to do and become in life before I started working but I needed a platform, a facilitating environment."
"My job environment is an enabling one for my vision. My job is a shift job; it gives me time to focus on my private business while also carrying out my job functions accurately and excellently without one affecting the other."
He concluded by adding, "at the end of the day, it boils down to what you want for yourself in life. I mean the decision to have a side hustle or not to have one."
As an employee, understanding that you spend a greater part of your life in your workplace should help you plan your life better. So finding the right place that makes you fulfilled should be your priority.
How can employers create an encouraging workplace for their team? Please share your thoughts with us in the comment section below.
Need help in building a highly productive team?
Send us an email at wecare@mapemond.com
Written by Jennifer Chioma Amadi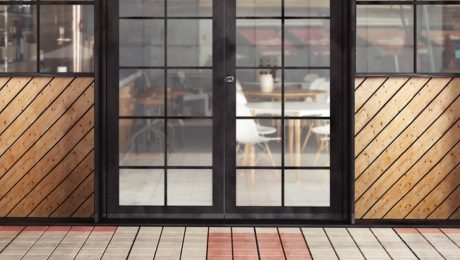 Starting a business is one thing, building a business that not only stands the test of time but leaves lasting positive impressions on your clients, is another. My colleagues and I went out for some drinks at a new spot one of us had discovered; we decided it will be great to give it a shot. We all got there and sat back to take in the space; cool spot, great brand name. They took it up a notch by incorporating the name in their choice of materials for the interior design. Ingenious! The attendants were all smartly dressed in lovely branded T-shirts and the setting had a lovely rooftop view.
Generally, they had ticked off a few boxes on my list of what a great brand should be, but in a few minutes I was forced to rethink my review. More than 20minutes after our arrival, no attendant had come to take our order and efforts to call their attention were futile. So much for a great space, hmmm!
Eventually, we caught the attention of one of the attendants and a plain, ill-crafted menu was given to us. We expected that a menu befitting the space and design flow will be presented, but it was a mere A4 sheet with black print. No lamination, no art, nothing!
Anyway, we placed our orders but were gobsmacked at the cluelessness of the attendant when one of us had a few questions about the meal she intended to order. The platter of surprises was far from full as they kept serving more disappointments. After the stipulated time that they gave for our meals to be ready, we neither saw Chinaware nor silver cutlery and none of the waiters had the courtesy to apologize for the delay or affirm the food was getting prepared. After a prolonged wait, the food was served and it took complaints from us to elicit an apology from the attendant, who obviously had little or no training or knowledge on the rudiments of customer service.
Though the meal and ambience were wonderful, we had definitely struck off coming back to the establishment neither were we going to recommend it to anyone we knew. We were put-off by the poor service and nonchalant employees so much that we had no good reviews to put up. What's the point in this?
At times, people think once you have a building with aesthetics and can afford some labour, your business is set. Not so! Branding a business goes beyond the buildings, aesthetics and employing people who wear uniforms; a distinct personality has to be created for your business in every way possible. Though the establishment in our aforementioned story had a desirable ambience (first impression), the services failed to portray a good 'personality' (character and conduct). If they had paid some attention to adequately training their staff to understand the importance of quality service as well as the vision, mission and core values, maybe the outcome would have been different.
Once the basics are addressed, your business will be sure-footed on its way to becoming a brand in every ramification; from name to service delivery. Once your customers are pleased with what your brand offers, ALOHA! to awesome reviews and customers that know your worth and will gladly pay for your services while they invite others to drink from the fountain of your proven brand!
If you will remember one thing, it is this;
Branding begins its journey from internal coordination before it gets to external communications.
Written by Kosisochukwu Ikeme
Do you need help to make branding give you better results? Then send us an email via wecare@mapemond.com