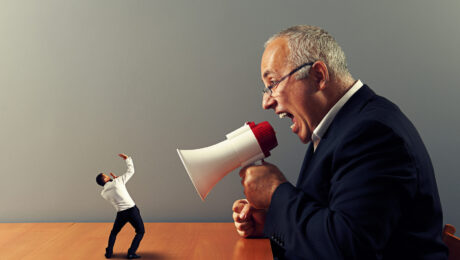 Written by Janefrances Ibezim
There was a social media outburst recently triggered by an article published by TechCabal and a session on Twitter spaces. Tech giants like Kuda, Bento Africa, Prospa, Life Bank, Ulesson, Wallet Africa amongst others were called out as toxic workplaces according to documented records by Trendinalia, a social media monitoring platform. Bosses like Sim Shagaya of Ulesson, Ebun of Bento, and the founder of Kuda Bank were accused of being high-handed and abusive towards employees in their organizations.
Techcabal did a detailed report on this issue of tyranny and toxicity at the workplace and put Bento Africa as their major focus. Bento Africa (formerly known as Verifi.ng) is the brainchild of Ebun Okubanjo and Chidozie Okonkwo his friend, business partner, and Bento's chief operating officer (COO), headquartered in Lagos Nigeria. Bento provides payroll management software to 900 businesses, including Hygeia, Paystack, Kobo360 and others. Ebun who was the CEO and co-founder of the company was described as a "narcissistic boss" who dictates the day-to-day operations in the company while his co-founder Okonkwo is rarely around or heard from in the company.
Sim Shagaya is described as one of the champions in the tech world, he has built many businesses such as Konga, eMotion, DealDey, and Ulesson, which is his recent start-up. He was said to be born to military parents in Jos and equally has a military upbringing which many saw as one of the factors that led to his success but also contributed to his tyrannical behaviour.
A Twitter user identified simply as Deji accused his former employer, Goodness Kayode, CEO of Sprinble, of making employees work overnight. Responding to this; Kayode admitted that working late and overnight is a possibility to get things done. In his words, he admitted to shouting at the employees for reasons which he described as "pressure from clients". Kayode responded to Deji and mentioned that it was stated clearly before employment that overnight work may be required sometimes when deadlines are pressing.
Also, Daniel Emeka, a founding partner and creative director of Surkreo was also accused of maltreating employees and going as far as sacking someone for not singing him a birthday song. Thirty ex-employees were allegedly said to have accused him of harassing them both physically and emotionally while working with him. Responding to this; Surkreo CEO said his methods were different and his passions could be misinterpreted, he equally described himself as "a young experimental genius who makes mistakes". Benjamindada.com, a publication that reports events across the African tech space, highlighted the need for more active and influential boards that check the excesses of and hold the founders accountable.
On March 24, according to The Will, the chief executive officer of Bento Africa, Ebun Okubanjo in the "Toxic or Horrible bosses" saga, has apologized to former and current employees of the company. Earlier Ebun was said to be known for using abusive and derogatory words on his workers and never seeing their opinion as useful or needed in the company's decision-making process. According to an ex-employee described as "Pascal" by Techcabal, Bento Africa took everything from him – his sense of humanity, sanity, confidence and trust. Just like Pascal who's an ex-sales executive, other employees like Kunle, Bola, Tare Johnson and others stated that they worked around the clock and there was no rest for them or break from work. And the present employees despite being diplomatic in their responses as contacted by Techcabal agreed that everything the publication exposed about Bento Africa's work culture "was not false".
Bento's board of directors has opened an investigation into the workplace culture of Bento Africa under Okubanjo. A statement jointly signed by Obinna Ukachukwu, Manpreet Mann, and Adedayo Amzat on behalf of the board said it was reviewing the HR and people practices and guidelines at Bento while working with HR consultants to make the company reflective of "human values" that drive sustainable performance.
The #HorribleBosses hashtag started trending after a Twitter space hosted by a journalist, Kiki Mordi received massive contributions against alleged toxic behaviours of founders and chief executives in the Nigerian tech ecosystem. Others mentioned are the CEO of RadioNow 95.3fm, Mrs Kadaria who was also called out by her former employees for being toxic.
"In many tech startups, the founder usually wears too many hats (for a long time), so what happens is that there is a lot of pent-up frustration, pressure, and inadequacies that the founder is dealing with," reports Benjamindada.com. "The founder might have his own core functions — like business development or partnerships — so he is now probably managing a team of business development associates and maybe the business development targets are not being met, so he's already frustrated.
Now, where inadequacy comes in is that he might not have even been trained as a people manager and was just an individual contributor in his previous employment and that is if he has even worked elsewhere. The average 20-something-year-old founder has never worked anywhere, and founders who are older might have been used to toxic workplaces growing through their careers. So, they don't know what the expectations of a good manager are, and nor do they have the right training.
The blogger, Benjamin Dada advised that "when you start hiring past 10 employees, you should start critiquing your competence — find out what you are stronger at, and where you could use some help either by going for coaching or hiring a People Lead or both.
It is also important to get more awareness about people management. But the active and influential board comes in when they need to help founders point out areas of weakness, and suggest the training/coaching, discipline and hiring components that could save the future of the company.
"I think there's a lot the tech ecosystem (including future employees) stands to gain, as I think it's a lesson for everyone involved to assess themselves through the lens of the recent revelation," Dada added.
The happenings in Bento Africa and other places are not a new thing nor are they surprising, the various interviews carried out showed that it's been happening, still happening and will continue to if these red flags are ignored. And this shows the fact that most people are used to this toxicity and would prefer to work in such places for the payment instead of leaving for their own peace of mind.