Thursday, 17 January 2019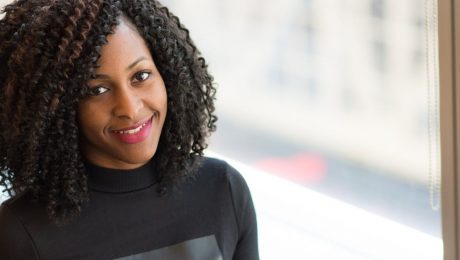 There are many sides to a story; some sides generally acceptable, some generally unacceptable and some leaves us feeling indifferent. But if there is one thing experience has taught us is never to pass judgement based on one side of a story. This may be what must have prompted the TED talk titled "The Danger of a Single Story" delivered by the famous African novelist, Chimamanda Ngozi Adichie.
From a recent thread on Twitter that awakened the minds of many people to a different side to job recruitments, it is then safe to conclude that indeed there are many sides to a job interview. Overtime, the popular reasons given to explain why most prospective employees never get employed after an interview ranged from being badly dressed, to lack of confidence, to inexperience, to poor composure, to incompetence, to ill mannerism, and so on. Never was it told that being rich or looking seemingly rich could disqualify one from getting a job.
In a tweet which stirred the conversation, a recruiter had shared her reservations about employing a young lady. Her reason was based on the fact that the young lady appeared "too rich" for the position. On her wrist was a flashy apple wristwatch while her expensive iPhone was in her hand. The clothes on her body and the bag that dangled on her shoulders were oozing of plenty money. At the end of the interview, the recruiter watched from the window as a latest Lexus car came to pick her up. After all the speculations, the recruiter drew a conclusion that the lady had it all and doubted if she would be submissive and obedient enough for the job since she was rich.
Unfortunately this was the only side of the story that was told. We are left with several mind boggling questions such as; did the lady have the necessary skills for the position she applied for? Was she rude or ill mannered? Shouldn't one be assessed based on their performance in an interview rather than a perception of them? Is it right to pass off a potential employee because of their look or their status? Should one dress shabbily when going for interviews? These and so many other questions remain unanswered.
Certainly recruiters are in the best position to give answers to these questions since they are the ones faced with the task of fishing from the pool of job seekers. We believe there should be a professional standard that guides recruitment processes, but can personal reservations be part of that standard? Is it an acceptable norm for recruiters to put their sentiments ahead of professionalism?
We would like to know your thoughts on this issue. What should be the acceptable and unacceptable criteria for any company's recruitment? Are there no gains that could be derived from employing a supposedly rich looking employee?
Let's know your perspective in the comment section below.
Written by Jennifer Chioma Amadi
Need help in building your dream team? We can help. Just send an email to wecare@mapemond.com and we take it from there. That easy!