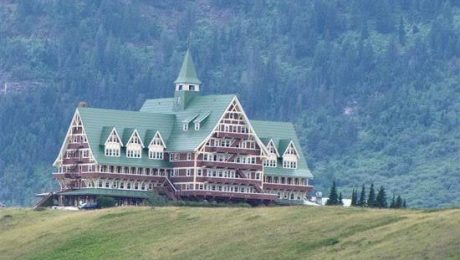 In a prime location. Precisely at the business district of a well-developed city. I was in town to do some work for another client and was taken on a tour to the hotel.
It's limping. The rooms are vacant most times. Even the decent conference rooms are hardly booked. The staff have all become laid-back due to inactivity.
An associate of the owner tapped me on what we (Mapemond) could do to revamp it before it dies because it is already moribund.
As I had a steam bath in my hotel, another hotel, the ideas came rushing down like fresh spring waters. I wrapped myself in the clean white towels as I stepped out of the bathroom, the cool air from the air conditioner was having a romantic play with the water dripping down my body, but I was taken by the mellifluous allure of Julio Iglesias' voice that was playing from the portable room speaker.
I sat on the work desk, inhaled the steam from the green tea I had just made, and the thoughts flowed from my head through my fingers to my special notepad.
In about two hours plus, I had developed a complete blueprint of all that needed to be done to rebrand and rebuild the hotel into a profitable venture that stands out in the hospitality industry as a whole.
I dressed up and went down to the restaurant to replenish the virtue I had just poured out on paper. Afterwards, I returned to the room and updated the associate accordingly and a meeting was fixed with the billionaire owner of the hotel.
The meeting was postponed several times for months until I got the update that the owner was indecisive. It wasn't a surprise, it's familiar terrain. Business strategy and brand development come naturally to me across every sector and I also know how to assemble specialists to handle specific areas. The work I do is a fine blend of gift, skill, sound business acumen, and experience.
I got the insight and inspiration that all I had penned down were secondary, the primary thing was the mindset of the owner. Until there is a mental shift with the owner, the venture won't experience a sustainable turnaround.
I have come to see this as true for business owners in general, including those who may have made a lot of money one way or the other, there is a level of growth we will never attain until we change our thinking and broaden our mind in line with the big visions we want to actualise.
I am hearing that the hotel has shut down. Such huge potential, stifled by one man's thinking. Perhaps when contract money stops flowing, the mindset shift will happen, if it isn't too late then.
Every day that you wake to work on your business, never forget to keep renewing your thinking.
It is the gateway of progress and the most important factor for business success.
Your Co-Traveler,
Mister Maple
Chief Consultant
Mapemond Limited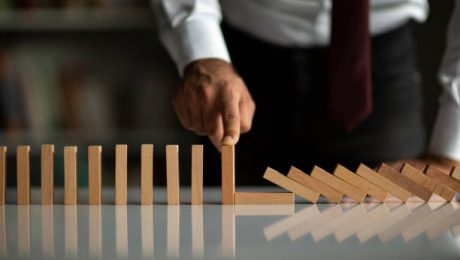 On structuring your business, there are a number of things to consider, but we will present just an overview.
Structure is one of the fundamental differences between being self-employed and owning a business.
In self-employment, the business is totally dependent on you. The business needs your constant presence to function. Decisions cannot be taken without you. Procurement can't happen without you. Business is just a hustle.
In being a business owner, you create a system around the business so that it can keep running even in your absence. You can even resign or move on to other things and the business will keep running so long as there is good management in place.
So how is a structure set up?
First, you have to outline all that needs to be happening in the business for it to run effectively and profitably.
That then leads to the need for people who will get the outlined things done in an effective manner. The higher the quality of people you employ the better.
These people won't be moving in various directions or doing what they want, they have to be aligned to what you want for the business.
Therefore, there should be clear instructions for each person (job description), performance appraisal (key performance indicators), and penalties (policies et al).
There also has to be clear reporting lines for each officer with you at the helm of affairs CEO.
However, even you need to report to someone and be put in check. Hence the need for a board of directors (for limited liability company) or an advisory board (for business name or yet to be registered business).
You will have to someday leave the position of CEO for someone else to take over, but you can move on to be the Board Chairman if you like or just a founding director.
Note that for each position you create, you also have to vest the needed power into that position without micro-managing. The business account will need other signatories. There should be other decision-makers at different levels and so on. There should be a succession plan for each officer that exits the business.
There are many more things in between but we hope that this gives us a good perspective on what structuring a business is really about.
#DoBusinessBetter