Tuesday, 19 February 2019
Most children born from the eighties can attest to the fact that they have tasted the popular Kellogg's cornflakes. For some, it even became the quickest breakfast their mothers could fix before they dashed off to school while for others it became their favourite go-to cereal whenever they were hungry.
Whichever the case, it is an undeniable fact that the impact of the Kellogg's brand has been felt by many people and also in many homes. The brand's consistency for more 100years now has strengthened its relevance, establishing it as a leading brand globally.
For the last century, the Kellogg Company has done business under the trademark, Kellogg's. This American multinational food-manufacturing company has its headquarters in Battle Creek, Michigan, United States. Kellogg's is known for producing cereal and convenience foods, including cookies, crackers, and toaster pastries. Some of their most popular products that have become well-known brands include Corn Flakes, Keebler, and Cheez-It.
Follow through as we take a detailed ride through the rich qualities of this outstanding brand.
BRAND HISTORY
While trying to make granola, a breakfast food and snack food consisting of rolled oats, nuts, honey or other sweeteners, in 1898, W.K. Kellogg, and his brother, Dr. John Harvey Kellogg, mistakenly altered the process and flaked wheat berry. Not relenting, W.K. continued to experiment until he flaked corn, which gave birth to what we now know as Kellogg's Corn Flakes.
Following his successful breakthrough, in 1906, W.K. Kellogg began his company, "Battle Creek Toasted Corn Flake Company" and went ahead to hire 44 pioneering employees. Working closely with the founder, they created the first batch of Kellogg's Corn Flakes and fostered W.K.'s vision for great-tasting, better-for-you breakfast foods.
Kellogg's, in 1914, took its first step towards expansion by introducing the flagship brand, Corn Flakes, to Canada. As time went by, the Kellogg Company spread its nourishing grains abroad, by commencing operations in countries like Australia, England, Mexico, Japan, India and etc.
In 1923, the Kellogg Company took another bold step and became the first in the food industry to hire a dietician, Mary Barber. Mary pioneered the Kellogg's Home Economics Department and defined the roles different foods played in proper diets, thereby educating their consumers.
During the time the United States sunk into Depression, in 1930, W.K. Kellogg saw it as an opportunity to add value to more people with the campaign, "I'll invest in people." To achieve this, he created more shifts and hired new employees. He went on to start the W.K. Kellogg Foundation, whose mission — to help children realize their potential — is also in line with that of the Kellogg Company till date.
To increase its visibility, the company used the slogan "Kellogg's puts more into your morning" on television shows on Saturday morning from 1968 to 1970.
As a result of spreading its grains, one of the soils it fell on is the Nigeria's soil. Though it is yet to make huge harvest, the brand has gained tremendous recognition. On the 1st of December 2017, the joint venture of the reputable cereal maker, Kellogg's and Singapore's Tolaram Group, Kellogg's-Tolaram Nigeria Limited, commissioned a 6 billion naira factory, with a capacity to produce 10,000 metric tonnes of cereals per year. This move has definitely put the Kellogg's brand on another level since it can now produce its product here in Nigeria rather than importing it.
BRAND BELIEF
Having realised that breakfast is the most essential meal of the day, Kellogg's has built its walls around this. "At Kellogg, we LOVE breakfast. To us it's so much more than just a meal. We passionately believe in the power and promise that comes from eating the right breakfast. It's the first fuel for our bodies—nourishing us for today, tomorrow and for life."
BRAND VISION
From the simple and concise words, the company used to describe its vision, it is without a doubt the brand has established itself as an enriching brand, "To enrich and delight the world through foods and brands that matter."
BRAND PURPOSE
Its purpose is simple but well defined, "Nourishing families so they can flourish and thrive."
BRAND VALUES
The company sees its values as its DNA which could be interpreted to mean what runs through the entire organisation. Their values serve as a guide for every business transaction, their interaction amongst themselves and with the communities where they work. Here is a quick rundown of their values;
Integrity
Accountability
Passion
Humility
Simplicity
Result
MARKET STRATEGY
In Nigeria the Kellogg's brand leverages;
Partnership with the local production company, Tolaram and its distribution subsidiary.
Assets provided by its partnership to produce high quality, low cost products in the region
Brand recognition in order to gain market share in the mid-range and value channels.
THE BRAND'S SWOT ANALYSIS
Strength
It has an existing supply chain
It has well-known and experienced partners, locally and globally
It has experience in handling new markets
Weakness
It has experienced low profit in recent years
There has been a loss of market share to general mill
New products must be developed to suit the Nigeria market.
Opportunities
The Nigerian market is still an emerging one open to businesses of all kinds
Landing new products would require low price
Threats
As a foreign brand, a new product must be developed for the Nigeria market
It has strong competitors like Nestle and Unilever.
Its operation is capital intensive.
The company continues to uphold the values its founder, W.K. Kellogg, which was instilled over 100 years ago. Today their flaked corn is enjoyed in 180 countries around the world putting it ahead of its pairs in the snack food industry.
 Written by Jennifer Chioma Amadi
Do you desire to build a lasting brand? We are very resourceful and can be of great help. Shoot us an email at wecare@mapemond.com.
DO BUSINESS BETTER!
Tuesday, 04 December 2018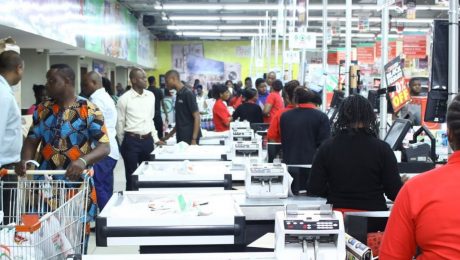 November comes with so many pointers; like the slight signs of harmattan reminding you that the year is almost gone, the early signs of Christmas whispering to you about upcoming festivities and most crucial is the Black Friday rush informing you about all the things you need to shop for. At the sound of it, the crowd literally goes wild! When lots of people flood into malls and over surf the internet just to get products at reduced prices, then you can bet the Black Friday promos have begun.
For most consumers, it is the season of 'no dulling' as they try to take advantage of this period, grabbing as much products as they can while the prices are still slashed. Some customers practically anticipate for periods like these when they could get more with little cost.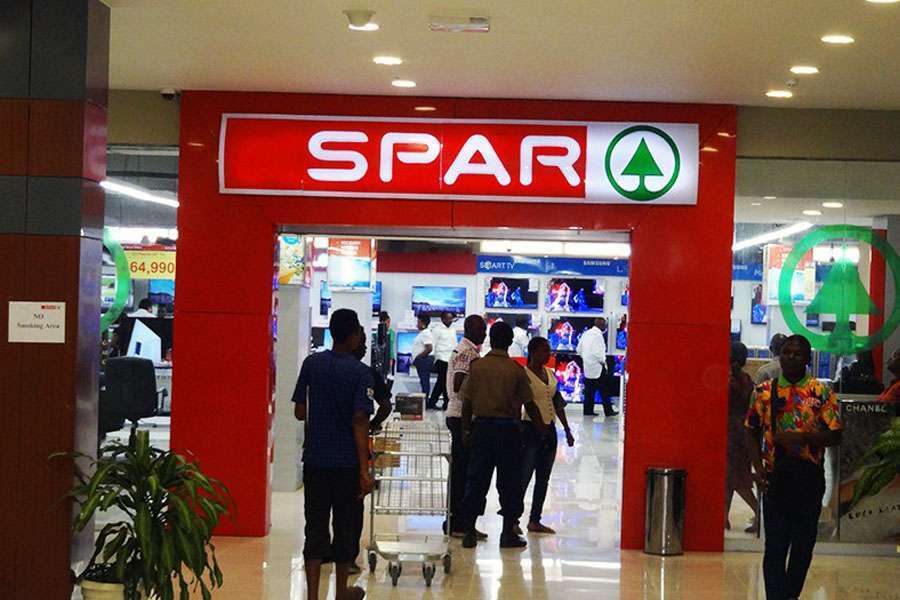 However, there is a twist to the proposed promos as some customers display their dissatisfaction on their social media platforms. In particular, some referred to the promos in the largest mall in Port Harcourt, SPAR, as scam. Most customers had gone hoping to get some products for a lesser amount only to be told otherwise at the counter and as expected, their disappointment knew no bound. During a visit to the mall, we approached a couple of customers and one of them claimed she observed that the prices of some products were raised a few months before Black Friday began and then slashed down to the original price when the promos started.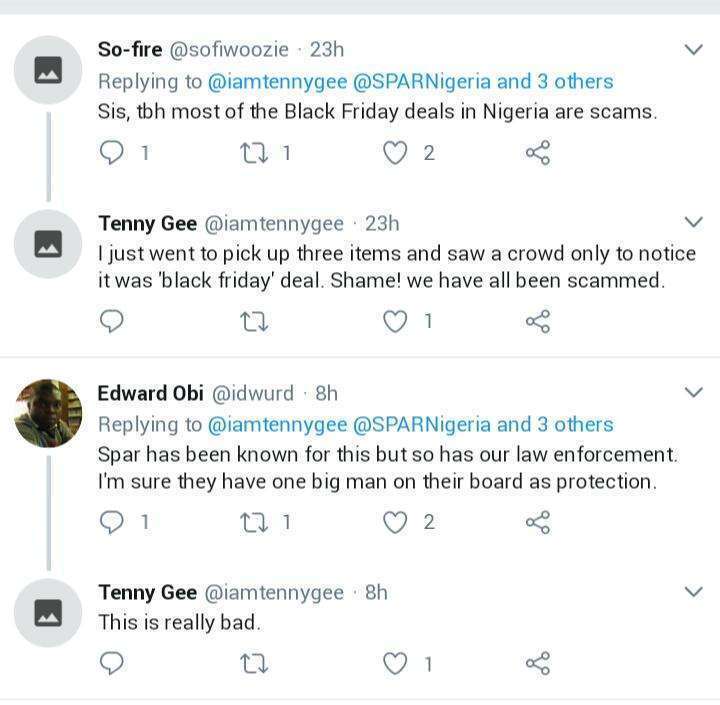 Due to the thread of bad report about the SPAR Black Friday deals from some customers, the Mapemond team thought it wise to hear the side of the management at SPAR shopping mall. Speaking to one of the in-house staff, who said they always kept their words and would never put out a promo they wouldn't adhere to. Though he mentioned that sometimes they could make the physical changes on different aisles, and then the systems retain the previous prices of the products. He said all a customer needed to do was to lay complaints regarding the situation and be rest assured that there would be refunds.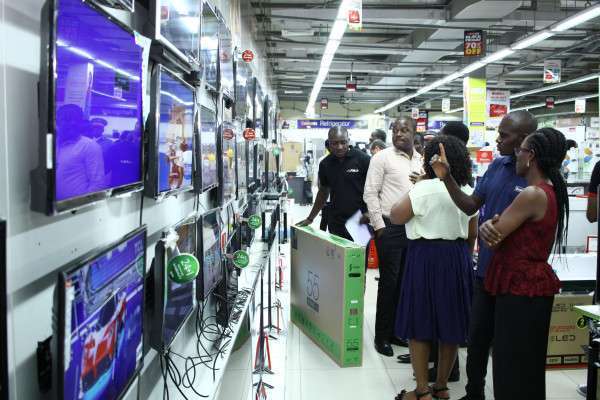 Following the outcome of events, a few consumers have concluded that the mall is not trustworthy since they breached their promises. Nevertheless, the mall remains filled with flocks of customers who continue to enjoy the rush of excitement that accompanies Black Fridays.
Well, having heard from both sides, we can't help but draw some insights about how bad publicity can spoil many years of good reputation of any brand. However, we believe that if a brand is built firmly on a solid foundation of some core values, such as integrity and transparency, then regardless of any bad report, the firm will definitely pull through and stand tall. When core values are strongly held by the organisation, customer's trust grows and is sustained. This is because most customers feel safer with your brand if you have remained consistent in words, actions, products and services you rendered over the years.
Build your brand the right way. We are here if you need help, send us an email via wecare@mapemond.com