Sunday, 13 September 2020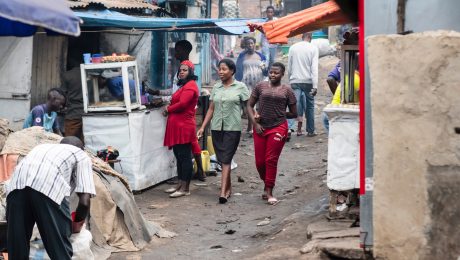 When we took over the management of a restaurant brand, most of the staff were problematic and gave the outgoing manager headache, particularly the cleaners and cooks.
Over ten months after, the same workers are mostly well behaved and improving daily. What changed? Leadership style. We will use a story to explain what we mean.
A few years ago we had a conversation with a restaurant owner who was frustrated by the attitude of her workers. When we inquired to know the grooming process for her employees, she revealed that they were trained by an international expert. We got further information and discovered what the problem was, the workers were trained with the standard template, not bad, but not enough.
These workers live in ghettos and slums. They fight to use the bathroom every morning. They even quarrel to empty their bowels. Then drama with yard people, keke driver, bus conductor that abused them that morning, and the underlying challenges of life they grapple with.
You cannot rework their attitude without addressing the underlying influences of their background. What works in Milan, Madrid, or Copenhagen, will not work the same way in Nigeria. You must adapt to local realities.
So for our restaurant client, we paid close attention to the background and environmental influences on the workers and gradually established a new way of relating to them.
One thing that provided this insight to us was a song by Phil Collins titled "both sides of the story". In one line of the song, a ghetto kid with a gun grabbed a passerby by the shoulder and asked "would you respect me if I didn't have this gun?"
We've had very personal experiences with three ghettos and could relate to that question, it is the same mindset behind most low cadre employees in businesses. They want to be respected, they want to be heard, they want to know that they matter, they don't want to be trampled upon, that desire for dignity in humans is also in them.
When next you feel frustrated by your workers, also do a self-evaluation on yourself.
Do you treat them with disdain or respect?
Do you let them talk or you always hush them?
Do you pay attention to where they are coming from or it doesn't concern you?
Their presence WILL rub off on your brand, it is a guarantee!
This matter is a major hindrance to the transition of many businesses into fabulous brands. You are putting in the effort but workers are messing things up, it is a real struggle and you have to find a way around it if you want to grow. Some of these workers are set in their ways and I advise for such, you work towards easing them out of your system.
We hope these perspectives will enable you to handle your workers better.
#DoBusinessBetter