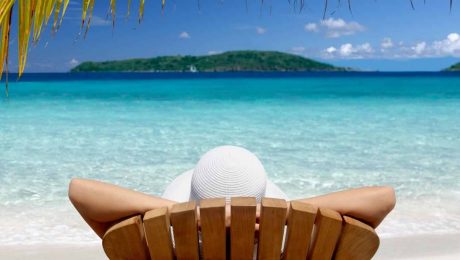 I look forward to a time when I can take leave from work and business is still going fine. I am currently about 40% there and still putting in the work.
Presently, we are developing a marketing and sales system for Mapemond that wouldn't be halted if I go on a vacation to enjoy life. It's part of our 2022 plans.
Can you take leave from your business?
Or do you look forward to such a time?
A business where nothing happens unless you are actively involved with daily operations is a trap and you should be working your way out of it over time.
Yes, in the days you are still trying to figure out things and getting a good footing, you have to be readily available and actively involved, but that is different from being obsessed with yourself in the business.
Imagine those who own multiple branches of their business, how do they keep them running without being present in all?
Systems, my friend. Systems.
The elderly woman who sells foodstuff in my neighbourhood now spends more time resting because, after the first few years of starting the business and teaching her children the ropes, they now have the competence to handle most things themselves. Her suppliers now also bring the goods to her shops.
Your employees are not your children, loyalty and long-term service is something they choose to give, it's not something you force. They could leave at any time and you would have to replace them. How do you minimize the effect of people exiting and people coming onboard?
Systems, my friend. Systems.
Many of the primary and secondary schools that those who are 35years and above attended are struggling to survive mainly because they were centred around the founders who are now ageing and their children have their own career paths to pursue. What could they have done differently?
Systems. As the years went by, they could have kept revamping their business structure to enthrone a system that can provide better sustainability.
If you intend to do your current business for long, you will come to this same realization and it's my hope that these lessons I freely share would enable you to navigate things better.
If this strikes a chord in you, then you are my Co-Traveler in business and it's your kind that Mapemond is looking at working with, that's if you are willing and open-minded. Let's start the conversation early enough, reach out via inbox or send an email to wecare@mapemond.com
It's our desire to see reputable brands and sustainable businesses emerge from Africa.
#DoBusinessBetter

Captain,
Maple
A few weeks ago, we spent some time with the CEO of Fifi's Food House, Onimim Fifi Karibo, at her kitchen hub in the city of Port Harcourt where she treaded us to a three-course meal. While we sat in her office, we noticed her people were at work preparing the meal. At some point, a customer called to order a meal, Fifi was still with us all the while as her people brought the message that the meal was ready. Evidently, she had taught her people how to prepare the meals the same way she does.
About a year ago, Mapemond had multiple training jobs at the same time for various clients. We delegated different team members to each of the training and they all did a great job. One of the training had about a hundred and fifty participants and it was handled by a Staff, not our principal.
Even if you are a one-man business, for now, develop the consciousness of raising others to do what you do because you cannot keep doing it all by yourself and you cannot be everywhere at the same time. Yes, some people you train will disappear without first giving value to the system that raised them, but that is not a valid excuse to not raise others at all.
Some people you train will falter and make mistakes, especially if you have the traits of a perfectionist, but be patient with the grooming process and they will become well-primed. Instead of finding reasons and justification to do it all by yourself all the time, fight those excuses and raise your army unless you are fine with being a one-man business perpetually.
If your dream is to build an amazing brand, you cannot escape building people, against all odds.
Build your people. And trust them with the work.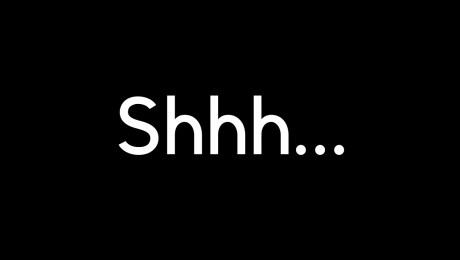 One of the toughest parts of being the head of an organisation is having someone whom you trust to oversee the affairs of the business whenever you are absent. Most employers and heads of departments would agree that trustworthy employees or team members are hard to come by these days. A lot of organisations have been ruined by dubious staff who take pleasure in pilfering or watching the organisation lose revenue.
Oblivious to the cunning activities of the employees, some employers continue to feed on the lies of their staff. When the company's sales deteriorates, they bear the blame thinking they are incompetent or ineffective. Asides from the worries it brings to the employer, it drives some businesses to their untimely end and puts the employer in emotional distress.
Often, we conclude too easily that only junior staff are involved in these despicable acts but most times when uncovering the truth, senior staff are usually involved in such deeds. This revelation most often than not leaves the employer in shock, wondering the reasons behind the perpetrators' decision. In the passing of time, these employers or top-level managers become distrusting of virtually every staff.
Kwani's story depicts a typical scenario of what happens in most known organisations. Here is a narration of Kwani's tempting experience.
It was dusk and everyone was clearing his or her work desk, ready to shutdown for the day's work. Kwani who was new in the company curiously watched some staff speak in hush voices and act in suspicious ways. He had noticed these same moves over the past weeks and had enquired from one of his colleagues why they usually stayed behind after the close of work. As expected, his colleagues gave a casual response that only raised Kwani's curiosity. His colleagues had said, "We carry out some confidential assignments for the company. Only those involved get to know. If you are interested. Let me know."
Rather than ask them again, Kwani decided to sneak up on them to find out what the confidential task was. Tracing their steps but maintaining a reasonable distance so he is not sighted, Kwani followed them into the dark warehouse, and he became more perplexed. While three persons took out fifty cartons of the company's products, two others dashed out to open the back gate for some strangers who drove in with a truck.
He silently observed as they loaded the vehicle with the products and received some amount of cash in return. They chatted and cheered as they carried out their transaction. Kwani stood in a corner, confused about his next step. As they were rounding up, Kwani quickly walked out. He spent the next day torn apart, part of him wanted to report the perpetrators and the other part wanted to join them at least to earn more money for himself. After dealing with the dilemmatic intrapersonal conversation, he decided to report the act.
That day, he contacted the HR manager and informed her about his findings. She thanked and assured him of an immediate action against those were working against the progress of the company. Unfortunately, two months later, Kwani was rewarded for his integrity but got fired some weeks after. When he made enquiries about why he was sacked, he found out that one of the Managers was spearheading the operations. Kwani continued to blame himself for exposing those behind the act, maybe joining them would have been the best option.
******
Knowing that no business ever thrives without the right set of persons working behind them, what remedy can you proffer for staff disloyalty and pilfering? Once again, the need for effective systems and processes cannot be overemphasized.
Written by Jennifer Chioma Amadi
Do you need help with setting up your systems and processes? We can get it done for you professionally. Send us an email at wecare@mapemond.com
Do Business Better!